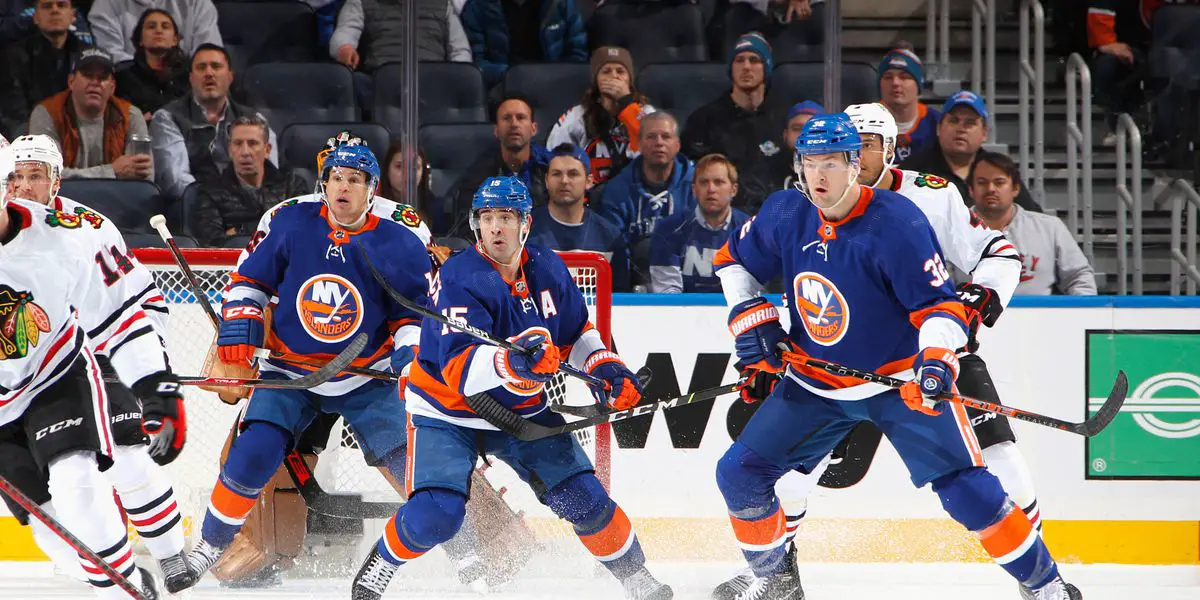 With the Islanders' offseason at a standstill, I thought it would be a fun idea to answer some questions asked across social media. I want to extend a quick thank you to those who put questions forward for me to answer, so let's get into it without further delay. 
@nhl_Kyle on Twitter asks: Do you think the Isles should trade Mathew Barzal? 
Not that this answer surprises anyone, but no, I don't. Say what you want about the quality of the roster around him and the speculation about 13 eventually wanting out (I'm sure we've all seen the BarDown post by now), but at the end of the day, the Islanders can't afford to move him in my eyes. Sure, he didn't have a great year last season, but Barzal is the fuel that ignites the Isles' offense in the grand scheme of things. 
The only reason I could see him being moved is if upper management decides to tear it down and begin a rebuild, and given they're going on two seasons removed from a loss in Game 7 of the Stanley Cup Semifinals, I'm not so sure I see that being the case. If the upcoming season sees the group take another step in the wrong direction, then sure, I can see why they would view it that way. But until then, I see Barzal in blue and orange.
@arsonandhockey on Twitter asks: Will next season be a brighter one for the Isles? 
Naturally, I think the answer is yes. I know many other fanbases will roll their eyes at the fact that Isles fans are still beating this drum, but I'm a big believer in saying that last season was a negative outlier for this group. This season won't force the Isles to start the first month and a half on the road, and they also happened to be the NHL's guinea pig when trying to figure out if a team could continue to play through a coronavirus outbreak (spoiler- it failed miserably). They're also too talented to go on another 11-game losing skid, which they managed to crawl back from but was just too big of a hole to dig themselves out of. I'm not guaranteeing a playoff appearance or anything, but I expect them to be in and around the playoff picture come mid-April. 
@TJBennett37 on Twitter asks: What expectations do you have for the Islanders? Do they return to the playoffs? Do you expect a more offensive-minded approach from the team and a big year for Barzal? 
I want to see how the remainder of the offseason goes, but as of now, I know this team is just narrowly missing the postseason again. The Islanders are currently the only team in the league that hasn't made a single addition via free agency, while nearly every other team in the division bolstered their lineup in some way, shape, or form. The only move the Isles have made so far was acquiring 22-year-old defenseman Alexander Romanov from the Montreal Canadiens at the draft around two weeks ago (a deal that filled a need to get younger on the blueline, but many see as a bit of an overpay). There's still a lot of time left before training camp, but I'm not so sure running it back with a team that almost exactly mirrors last year is the way to go, especially talking about their aging forward core. Time will tell, though, I guess. 
As for the offensive approach question, yes, I expect more from a guy like Barzal. There's only a relatively small sample size to judge. Still, the hope and expectation from most are that newly appointed head coach Lane Lambert will offer young players like Barzal, Anthony Beauviller, Oliver Wahlstrom, etc., a bit of a longer leash in terms of their play. As great of a coach as he is, Trotz was known for playing his veterans over younger players and giving them more leeway regarding their on-ice performance. If Lambert can do that, plus keep some aspects of the Trotz "defense first" mindset, we could be looking at an exciting season ahead. 
@TheConnorGreen on Twitter asks: Since the Islanders are cap strapped, aging, and deprived of scoring… isn't it time for Lou to be fired? 
It might be a relatively dull answer (or a shocking one to some), but I don't see a scenario where Lou gets fired before the season ends. Yes, I understand that this team missed the playoffs after making back-to-back conference finals. Yes, I know the frustration from the fanbase after firing a head coach that's destined for a spot in the Hockey Hall of Fame after a generally weird season. Yes, I understand the unrest and frustration of being unable to reel in a big fish in free agency. Those are all reasons for Lamoriello to be on the hot seat, and deservedly so. But at the end of the day, Islanders ownership has complete confidence in their guy to right the ship. Please don't take my word for it; here's Islanders owner Jon Ledecky. 
If I'm Ledecky now, I'm waiting to see how the season unfolds before making a drastic decision. Plus, unless the plan would be to ride out the potential of this roster, in my eyes, a Lamoriello firing would signify the start of a rebuild. I'm not so sure I see teams lining up to take on contracts like Anders Lee (32, making $ 7 million for the next four seasons), Kyle Palmieri (31, earning $ 5 million for the next three seasons), or Josh Bailey (32, making $ 5-million for the next two seasons).
Thank you again for sending in questions, and I'd love to do one of these again shortly! Until then, Let's Go, Islanders!
The boys are back after a long break but have plenty to talk about as the playoffs are in full swing. We go series by series, looking at how teams have fared so far and who will come out on top. Thanks for listening! Please rate and review our show on your favorite listening platform. Check out our partner's website at www.insidetherink.com for all your latest hockey news.