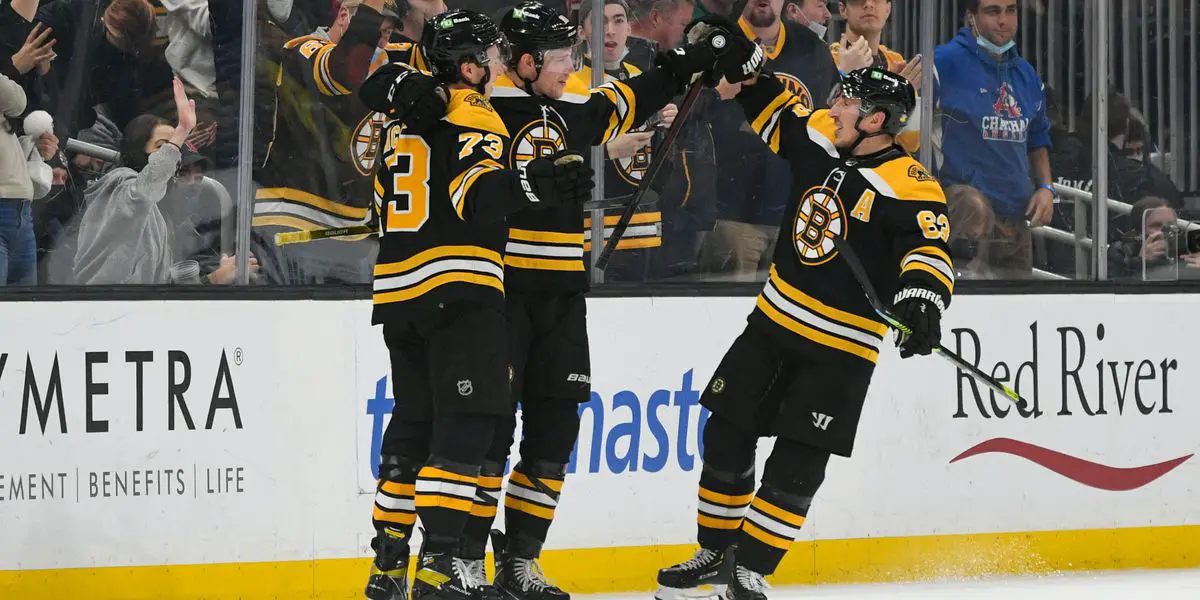 It has been a tale of two seasons for the Boston Bruins as they continued their torrid play on Saturday with a 6-3 win over the New York Islanders at TD Garden. The win catapulted the Bruins into second place in the Atlantic Division, just five points behind division-leading Florida with 87 points.
Boston has now won four in a row to bring their total to 41 wins on the season. The team is getting balanced scoring throughout the lineup, steady defense bolstered by the addition of Hampus Lindholm, and good goaltending from the huggable tandem of Jeremy Swayman and Linus Ullmark. Head Bruce Cassidy's club is clicking on all cylinders with 17 games to play in the regular season.
The Bruins struggled to just a 7-5-1 record at home early in the season. Some of the inconsistent play was due to an unbalanced schedule with extended breaks, and some were due to poor execution. The Bruins are typically difficult to play against at TD Garden, but that wasn't the case toward the end of 2021. However, since January 1st, the Black and Gold have been dominant again on home ice with a 13-5-1 record. If you take away two poor showings against Carolina that resulted in losses of 7-1 and 6-0, the Bruins have been a tremendous home team in 2022.
Led by top goal scorer David Pastrnak, who has scored 20 of his 37 goals at home since the first of the year, the Bruins have climbed all the way back from a distant fourth in the standings to within striking distance of an improbable division title. If the Bruins can win the division and obtain a home-ice advantage throughout the Eastern Conference playoffs, then maybe the chances of a Stanley Cup run through Causeway Street will become more of a reality.
The Bruins rebound after a 3-game skid. NHL ratings are down on ESPN and Turner. Don't mess with the chemistry. Concerns about the Bruins veterans wearing down. Plus Beauties and Benders.