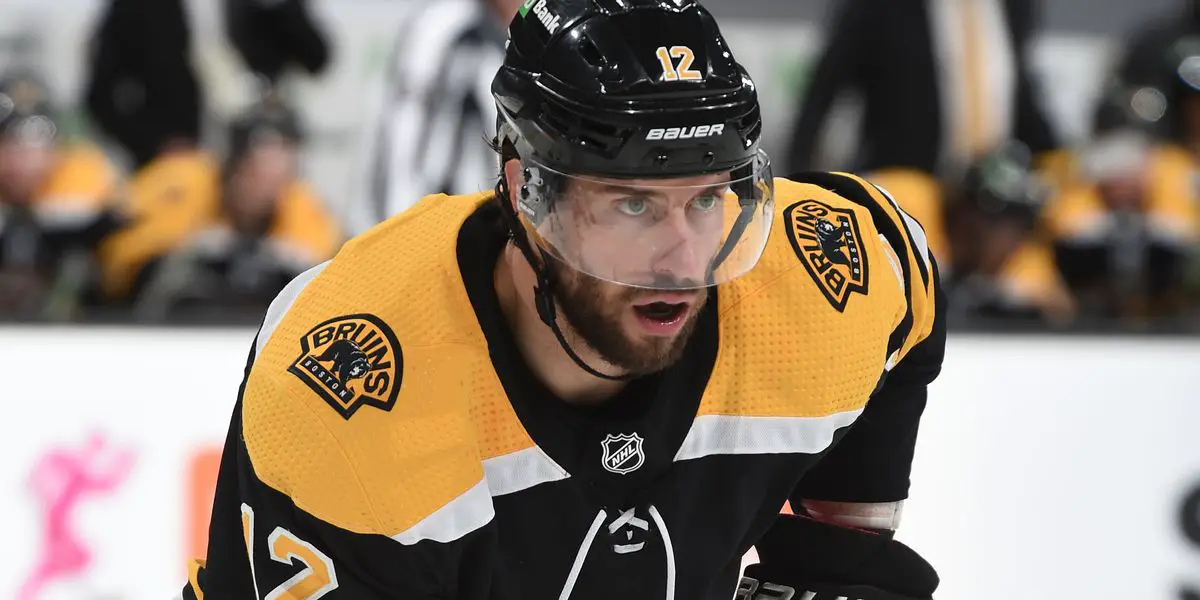 Secondary scoring has been an issue for the Boston Bruins for at least a couple of seasons now. The team's reliance on their top line to produce nightly has caused a lack of balance throughout the lineup. This past offseason, Don Sweeney spent a good amount of resources on bottom-six forwards Eric Haula, Tomas Nosek, and Nick Foligno. Haula has since moved to second-line center to help fill the void left by David Krejci, who moved on to play in his native Czech Republic. For much of this season, the bottom two lines have been a revolving door of forwards.
Nosek has been adequate on the third and fourth lines with his forechecking and versatility as a center and wing. Foligno has struggled for most of the year. The Buffalo, New York native, has just two goals in 38 games and has not provided the physicality or offensive spark the team envisioned. When Bruce Cassidy moved Jake DeBrusk from the third line to the top line, the need for secondary scoring was still presenting itself.
Then came the latest lineup shift. Former first-round pick Trent Frederic, known for his pugilistic style more than his skill, was added to the third line to play with Charlie Coyle, who has been a consistent performer to date without consistent linemates. Finally, there was the issue of what to do with right-wing Craig Smith. Smith has scored at least 20 goals in five different seasons and was known for his effectiveness shooting the puck. But the former Nashville Predator had a difficult start to the season and was trying to find his game. So Bruce Cassidy put him on a line with Frederic and Coyle. What has happened since has been largely unexpected.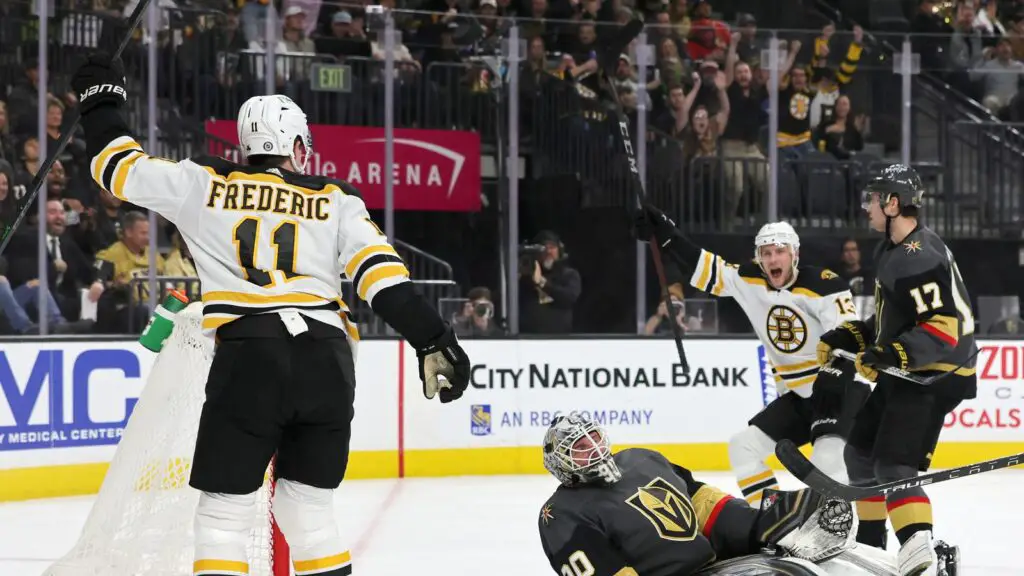 Sometimes you can't put a finger on what creates chemistry on a particular hockey line. But this line has developed a chemistry on the ice and their uniforms. The "Numbers Line" has been the nickname for Frederic (#11), Smith (#12), and Coyle (#13). Boston's new third line has collected 12 points in five games on this current West Coast trip as the Bruins have won four of five on the road. Smith had a hat trick in a 5-2 win at Vegas. Frederic tallied three assists after having only six points all year. But the real difference has been the line's heavy, physical play and forechecking. The Number line has been difficult to play against, which is what Cassidy has been preaching.
As the Bruins solidify their spot in the postseason, they know they can rely on their top line with Brad Marchand and Patrice Bergeron. The second line with Haula centering Taylor Hall and David Pastrnak can provide more offense as well. But it will be the third line that can make a difference, and so far, Frederic, Smith, and Coyle are doing a "number" on opponents.
The Bruins rebound after a 3-game skid. NHL ratings are down on ESPN and Turner. Don't mess with the chemistry. Concerns about the Bruins veterans wearing down. Plus Beauties and Benders.