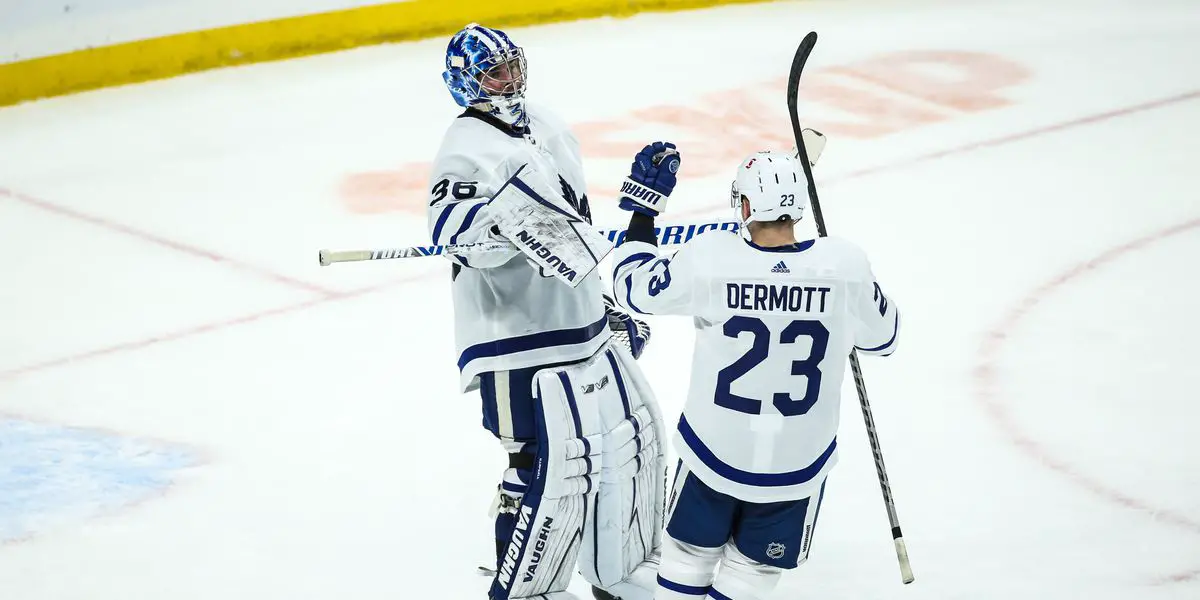 It seems like every other day; there's a new article in Leaf land, a new radio hit or television segment about the unproven goaltending tandem guarding the Leafs' crease. In a preseason goalie ranking for DailyFaceoff.com, NHL analyst and former NHL goalie Mike Mckenna ranked Toronto's tandem 19th in the league behind Anton Khudobin and Braden Holtby of the Stars. They put up a .905 and .889 save percentage last year, respectively. Well, I'm here to put that narrative to rest. Jack Campbell is -elite- and he has been since a 2015-16 stint in the ECHL, where he put up a .944 sv% in 20 games.
There's a new 'fancy stat' revolving around goaltenders gaining steam in the analytics community tracking the rate at which goaltenders freeze the puck on shots. The merits of the stat are discussed in this article by Fluto Shinzawa in the athletic:
https://theathletic.com/2947186/2021/11/11/how-a-new-way-of-tracking-freeze-rate-could-help-unlock-nhl-goalie-analytics-that-number-will-tell-you-everything/
Moneypuck.com has been tracking this stat for years, and if you sort by puck freezes, you will typically find at or near the top a laundry list of the upper echelon of goaltenders for that season. Things get a little interesting when you sort by Puck Freezes Above Expected per Shot On Goal (a mouthful, I know): Jack Campbell's name begins to show up right at the top of the list. Perhaps this is one of the ways the Leafs identified him as a trade target amid a .900 sv% run with the LA Kings in the 2019-20 season. The following year he posted a .921 sv% in 21 games backstopping Toronto to a 1st place finish in the North Division. His ranking by PFAX/SOG? Tops in the league.
So what does this all mean? There is a strong correlation between elite goaltenders and not letting out rebounds. The best goaltenders in the league are the ones who swallow up rebounds on shots that typically generate them. When looking at rate stats that account for goaltenders who haven't played as many games, Jack Campbell has been one of, if not the best at this since becoming a full-time NHLer in 2018-19. He's been one of the best goalie's by Goals Saved Above Expected:
If you're one of the many that hate analytics, he was a top 10 starter in the league by regular ol' sv% and through 12 starts this year, he sits 3rd among starters (minimum 10 GP) with a .936.
There is no controversy in the Leafs' crease. They have one of the best starters in the league. Their backup was a starter just two seasons ago, and their third-string goalie put up a .919 sv% last year. If anything, Toronto is in one of the more secure situations in the net around the league. It's time to stop worrying and start getting excited that we get to watch one of the best at his craft go to work in the Leafs' net night in and night out.