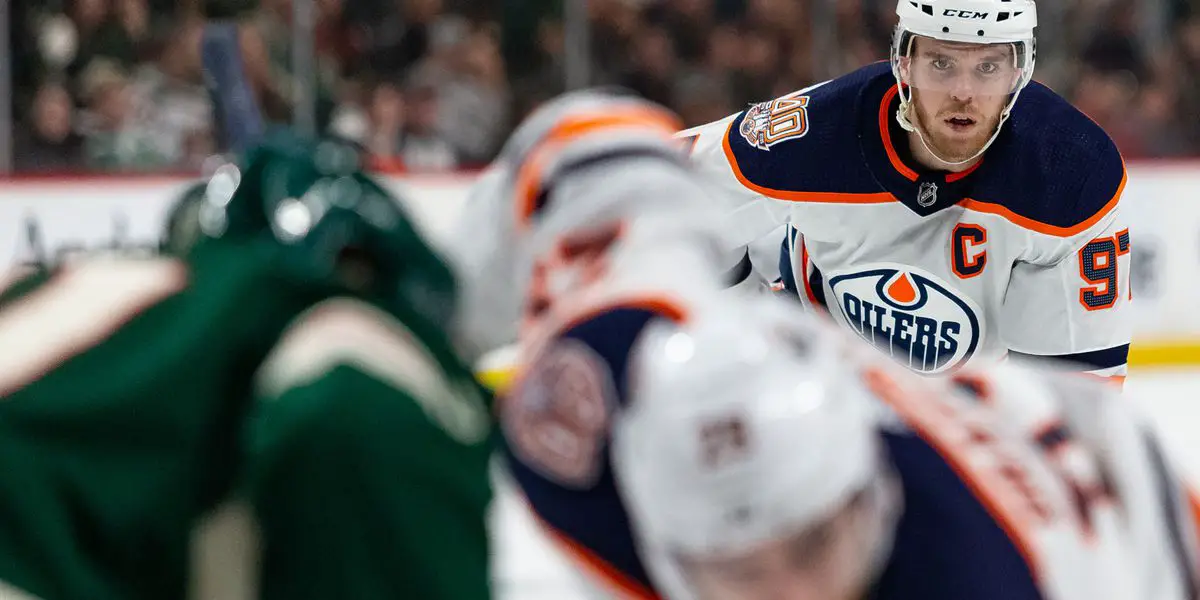 When looking at the NHL standings this season, there are a lot of exciting races going on.
Will the New Jersey Devils, who currently (Tuesday, January 31) have 68 points, find a way to catch the Carolina Hurricanes (72 points) for first in the Metropolitan Division? Will this be the year that the Buffalo Sabres (56 points) finally find a way to sneak into the Stanley Cup playoffs? Who is going to win the Central Division?
While all of the above-mentioned races and questions are exciting, the most intriguing division in the NHL this season is the Pacific. Just take a look at five of the eight teams in this division as of right now (Tuesday, January 31):
Seattle Kraken – 63 points
Vegas Golden Knights: 62 points
Los Angeles Kings: 62 points
Edmonton Oilers: 60 points (first wild-card spot)
Calgary Flames: 57 points
As you can tell, things are extremely tight in this division. Let's take a look at why things are the way they are in the division.
Seattle Kraken
It has been an unbelievable second year in the league for the Kraken, as they have exceeded expectations. They went from being one of the worst teams in the league to currently being first in their division and the eighth-best team in the league with a 29-15-5 record.
The team is doing it with balanced scoring (Fourth in the league in goals scored), good goaltending, and great coaching. The Kraken have also not had any long losing streaks this year, which has helped them keep pace in their division.
Vegas Golden Knights
It is actually somewhat disappointing that the Golden Knights are second in the division. They were one of the hottest teams in the league at the beginning of the season, and since then, they have been highly inconsistent.
Going forward, Jack Eichel needs to step up his production, Mark Stone needs to get healthy and return to the lineup, and the team needs to get on a winning streak. If none of those things happen, they may not only fall out of the top three in their division, but they may end up missing the playoffs.
Los Angeles Kings
No one is quite sure how the Kings have gotten here. The fact that they have a great record of 28-18-6 and are just one point out of first in their division is shocking.
This team does not have a true starting goaltender and is instead relying on consistent goal-scoring (11th in the league in goals scored), a solid power play (10th in the league), and good defense (sixth in the league with 28.8 shots allowed per game) to win hockey games. If any of those things fall off, the Kings may find themselves on the outside looking in come playoff time.
Edmonton Oilers
It would be interesting to see how this team would be without superstar Connor McDavid. McDavid, 26, has 92 points on 41 goals and 52 assists and does everything and more for his hockey club.
This team wins games by scoring a ton of goals, as they are first in the league in goals scored, with 187 in 50 games. With that said, and like it usually is every season for this franchise, it is going to come down to whether or not their goaltending can win when it matters most.
Calgary Flames
The Flames were one of the best teams in the league last season. That has not been the case this year.
The team has been very inconsistent and even disappointing to a degree. With that said, they are still within striking distance of both a wild-card spot and the top three in their division.
Conclusion
It is going to be really interesting to see where things end up in the Pacific Division at the end of the regular season.
The boys are back after a long break but have plenty to talk about as the playoffs are in full swing. We go series by series, looking at how teams have fared so far and who will come out on top. Thanks for listening! Please rate and review our show on your favorite listening platform. Check out our partner's website at www.insidetherink.com for all your latest hockey news.