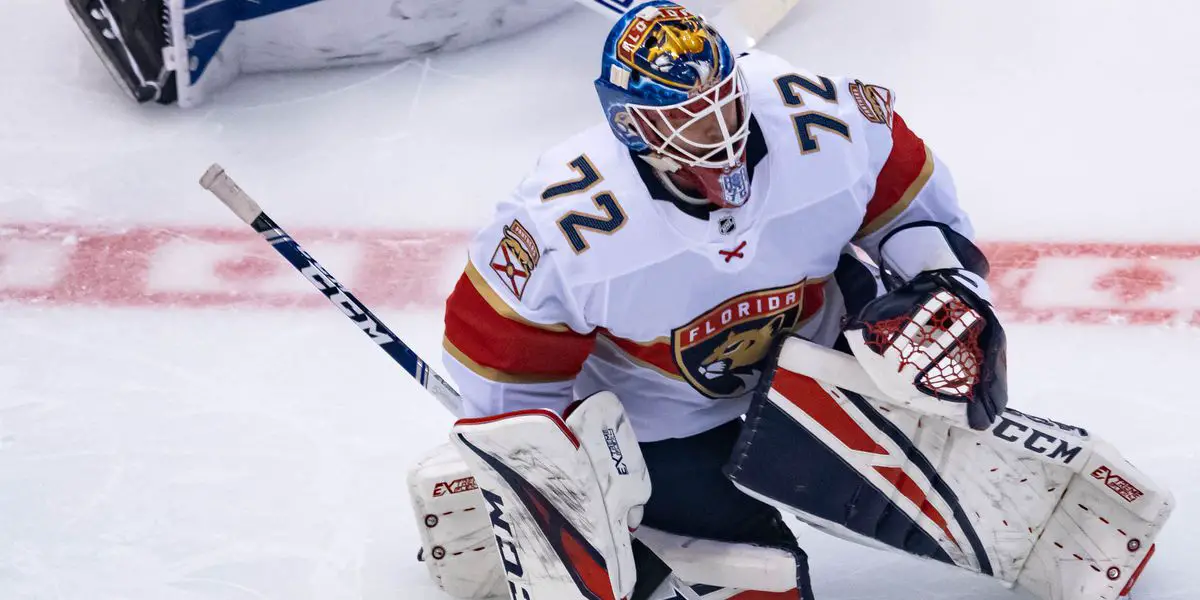 After going to the Stanley Cup Final for the second time in franchise history last season and finishing first in the league the year before, there are a lot of expectations for the Florida Panthers heading into this upcoming season.
The Panthers have a great offense led by Matthew Tkachuk, a solid defensive corps led by Brandon Montour, and one of the best two-way players in the game in Aleksander Barkov. As such, there is a lot to like about this Panthers hockey club heading into the new campaign.
Another area to like when it comes to the Panthers is their goaltending. With Sergei Bobrovsky and Spencer Knight manning the pipes, this team should be able to win a lot of games this season.
Speaking of goaltending, and it really was not always the case, the Panthers' crease will once again belong to Bobrovsky. Yes, Bobrovsky, 34, has not exactly been consistent in the regular season since joining the Panthers, and yes, Knight, 22, is the goalie in waiting, but if last year's playoffs showed anything, they showed that Bobrovsky can still be an elite goaltender.
I know it is not the regular season, but Bobrovsky showed both his team and the rest of the league that he still has what it takes to be a world-class goaltender. He put the team on his back and carried them to the Final, going 12-6 with a 2.78 goals-against average, a .915 save percentage, and one shutout.
Time and time again, he came up with the big save when his team needed one, and he used every part of his small frame to stop every and any puck that was thrown at him. Yes, he did not play quite as well in the Final against the Vegas Golden Knights, but he never gave up and showed that he still knows how to battle.
Bobrovsky also deserves to be the starter this season because he will more than likely come into the season with a ton of confidence. For the most part, things have not been great during his time in the net with the Panthers, but something tells me that he is going to carry his very strong play during the spring into this season.
Another good reason to start Bobrovsky this season is because he wins hockey games. Sure, they have not all been pretty, but he has put up solid win totals since joining the Panthers in 2019-20:
2019-20: 23 wins in 50 games
2020-21: 19 wins in 31 games
2021-22: 39 wins in 54 games
2022-23: 24 wins in 50 games
Bobrovsky knows how to win in the regular season. It may be more of a testament to the team in front of him, but nevertheless, he wins a lot more than he loses, and I have a feeling that, given the way he played in the playoffs, he is going to end up with a lot of wins in this upcoming season.
Lastly, if the Panthers want to get back to the playoffs and get back to the Stanley Cup Final, it will have to be done with Bobrovsky as their goaltender. This is not a slight at Knight, but rather, the fact that Bobrovsky has done it before and has shown that he can be a big-time goaltender when his team needs him to be.
Simply put, the Panthers' crease belongs to Bobrovsky for as long as he can run with it.