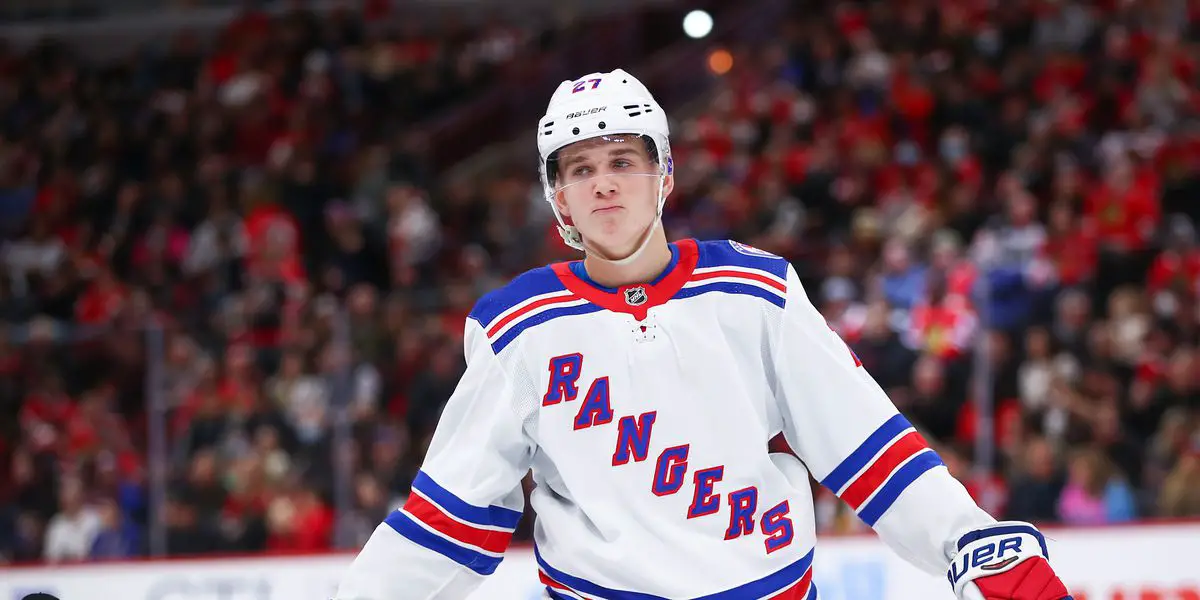 After a two-week hiatus, the Rangers will finally be back on the ice tonight. One of the questions surrounding the team is when/if we'll see a 3rd D pairing of rookies at some point down the stretch.

Braden Schneider has established himself on that bottom pair with an impressive first ten games of his NHL career that began with a goal in his first game against San Jose on January 13th. Since his debut in mid-January, the twenty-year-old from Prince Albert, Saskatchewan hasn't looked out of place at all, even after a significant uptick in ice-time following the Adam Fox injury. During the two-week break, management chose to send Zac Jones and Nils Lundkvist to Hartford so they could get game action during the time off. They decided to keep Schneider in New York during that time off is the loudest statement the Rangers have made thus far regarding the rookie defensemen.

Head Coach Gerard Gallant balked early in the season at the idea of two rookie defensemen on the bottom pair. Back in October, the two rookies in question were Jones and Lundkvist. Neither has played poorly, and at times, both have looked every bit the part of the talented prospects they are.

Instead of opting for a combination of two of the three talented rookies, Gallant has chosen to pair one of his youngsters with a veteran of some sort. Patrik Nemeth has been the vet who's gotten the most extended look on the bottom pair with Jones, Schneider, or Lundkvist. To put it kindly, Nemeth has looked out of place all season. Nemeth is having his worst professional season of his ten-year career and has also taken two separate extended breaks from the team for personal reasons. Even if Nemeth somehow finds his game after the All-Star break, it would be extremely beneficial for Gallant to see what he has in one of the all-rookie pairings. Simply for the fact that Nemeth seems to be going through something away from the ice and hasn't been reliable.

An all-rookie pairing would most likely consist of Jones and Schneider at this point of the season. The more offensively inclined out of the two, Jones would theoretically fit well with the defensive-minded Schneider. With 34 days until the trade deadline, Gallant and Drury need to see their most competitive lineup for obvious reasons. Even after sitting around for two weeks watching other teams catch up on games played, this team sits near the top of the Metropolitan Division. With a few very fixable holes on offense that could be filled with reinforcements via a trade, the defense might have their solution within the organization already. It's time we found out for sure.
This week we have on the Legend himself, Bill Pidto. We discuss the broadcast, the Rangers 2nd half and do our own fastest 150 seconds on a podcast.Thanks for listening! Please rate and review our show on your favorite listening platform. Check out our partner's website at www.insidetherink.com for all your latest hockey news.