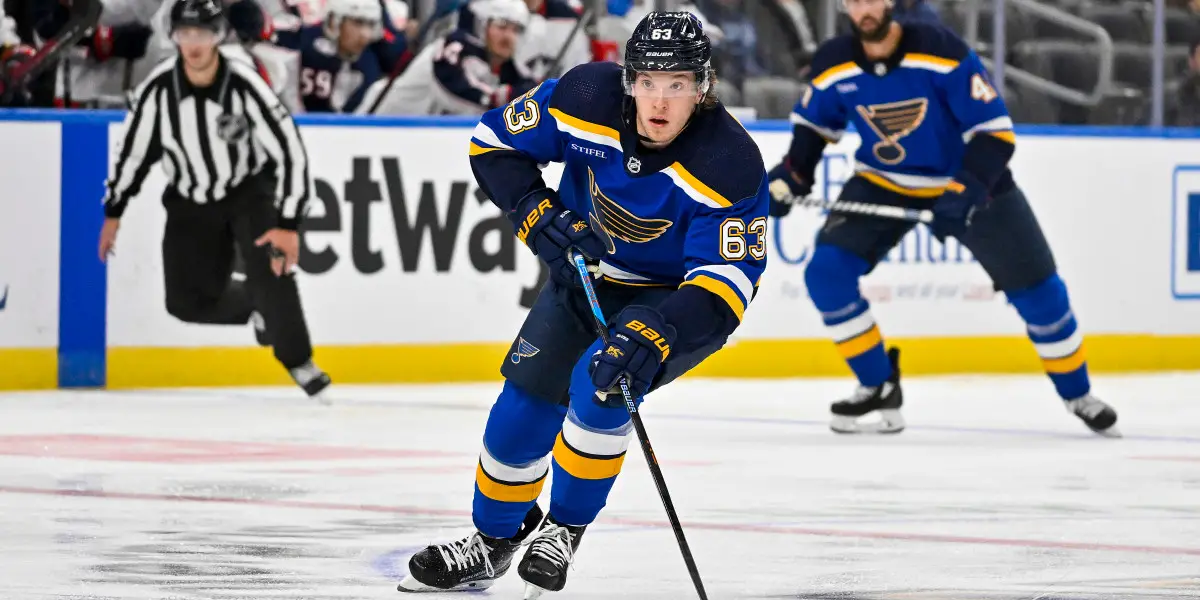 In 2020, the St. Louis Blues drafted left wing Jake Neighbours in the first round of the NHL Entry Draft, 26th overall. Since then, Neighbours has played in the WHL, AHL, and NHL as he has continued to develop. He played a career-high 43 NHL games last season and has shown flashes of his potential at the top level. I believe now is the time for the 21-year-old to stick in the NHL full-time and really make an impact for the St. Louis Blues.
Physically, Neighbours is ready for the NHL. He's 6'0, 201lbs, and not at all afraid to use his body. He is a feisty player who is built like a brick wall, tough to play against, and willing to engage physically. Neighbours doesn't shy away from agitating opponents and can drop the gloves when he needs to. In 43 NHL games last year, he had 63 hits and two fights.
Jake Neighbours is also a talented scorer who put up 176 points in 171 career games in the WHL. In 23 AHL games last season, he scored nine goals and seven assists for 16 points. Neighbours showed flashes of his scoring ability with the Blues last year, despite playing a bottom-six role and only 43 games. He netted six goals and four assists while playing under 13 minutes a night.
I expect Jake Neighbours to play a much bigger role for the Blues this season. He has all the tools necessary to become a very effective middle-six power forward. Stylistically, he seems to me like a hybrid somewhere between Michael Bunting and Tanner Jeannot. Another name that comes to mind, and one Blues fans are very familiar with, is David Backes. If Neighbours reaches his potential, I think he could become a faster, more modern version of what David Backes once was for the Blues.
St. Louis is coming off an extremely disappointing season which saw them miss the playoffs. Vladimir Tarasenko is gone, Ryan O'Reilly is gone, and Ivan Barbashev is gone. The Blues need young players to step up. Robert Thomas and Jordan Kyrou have turned into stars over the last couple of years. This may be the year Jake Neighbours starts heading down that path.
I would keep Neighbours on my watch list of potential breakout players in 2023-24. He's physically ready for the pro game and should play a bigger role in the lineup this season. I love what I've seen from him so far, and think the potential is there for him to become a 50+ point player while still maintaining his physicality. He is the kind of guy that can impact the game in more ways than one, and if things go right this season, he should be impacting the game on a nightly basis for the St. Louis Blues in 2023-24.