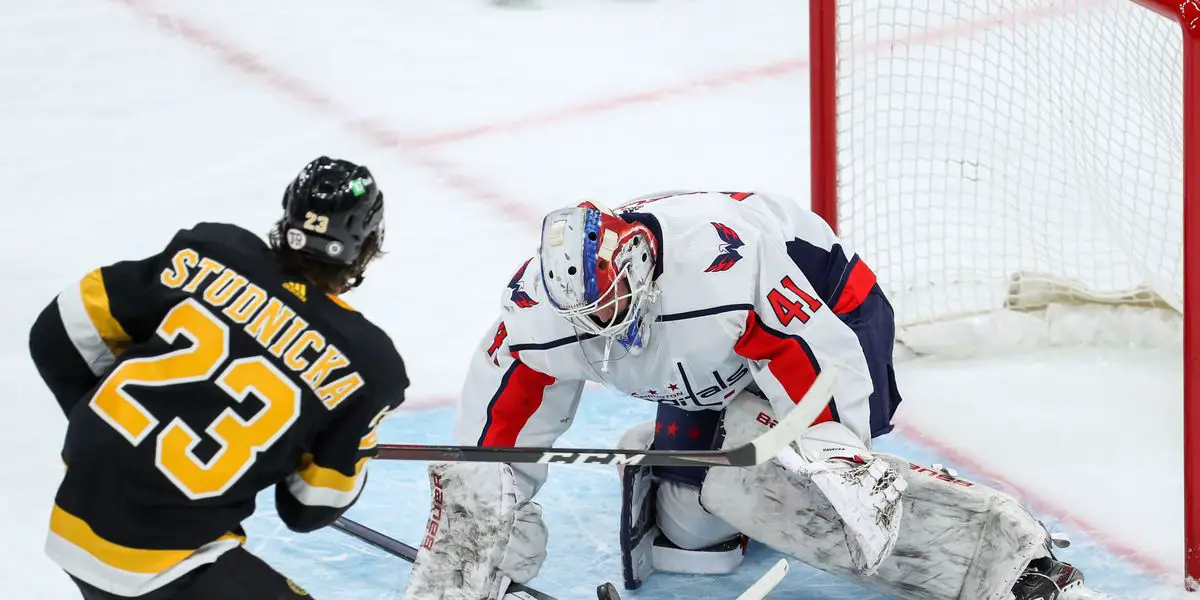 When the Bruins gear up for the 2022-2023 season there will be plenty of question marks as to who will be in the lineup. The Bruins are having one of the craziest off-seasons the franchise has experienced in the past 15 seasons. The biggest question mark is still whether or not Patrice Bergeron will come back for another season with the black and gold or hang up the skates for good. Pair that with Brad Marchand's hip surgery that has him sidelined six months and if the Bruins honor Jake Debrusk's trade request the Bruins could be without their top line they rolled out for the second half of last season for the start of the 2022-2023 season. The Bruins are facing this possibility all while being up against the cap having little to no wiggle room to bring in new high end talent to fill the gaps.
Like any good contender the team will need to fill the holes on the roster with cheap homegrown prospects on entry level contracts to balance out the cap hits of their star players and the bad contracts given out by general manager Don Sweeney. The Bruins will have to look at bringing up players such as Cameron Hughes, Jack Ahcan, Georgi Merkulov, Fabian Lysell and most importantly Jack Studnicka.
The Bruins will need help at center next season especially if Patrice Bergeron retires and Don Sweeney does nothing to address the issue. Studnicka was drafted 53rd overall in the second round of the 2017 NHL Entry Draft. Studnicka has always carried some hype around him as many thought he would of already been in the NHL especially after the off-season he had before last season where Bruins veterans spoke highly of him. Every time Studnicka has gotten a chance to showcase his skill at the NHL level he has failed to do so whether it be due to injuries or inconsistent play and minutes.
He has appeared in 37 NHL games since being drafted and has collected one goal and six assists. In the same time frame, Studnicka has played 117 games in the AHL for the Providence Bruins and has recorded 34 goals and 92 assists. With a career-best point pace in the 2021-2022 season, where he amassed ten goals and 25 assists in just 41 games played. At 23-years-old the 6'2″ 186-pound center still has time to put together an NHL career but the patience of Bruins fans are running thin as Studnicka proves he has talent but just cannot translate it to the NHL level. If the Bruins need a center going forward he will be the first in house name to be given the opportunity and he needs to finally prove that he is capable of becoming a middle six center.
Episode 51: Interview w/Jack Ahcan Episode 51 is back in action talking about the New York Paingers ITR bet, Can Buffalo Sabres make the playoffs? Is Vancouver in the wrong on the Boudreau treatment? Is Tocchet the right guy? Is Daryl Sutter the last Dinosaur in the NHL?YouTube: https://www.youtube.com/@insidetherinkTwitter: https://twitter.com/CueTheDuckBoatzFacebook: https://www.facebook.com/Cuetheduckboats/Thanks for listening! Please rate and review our show on your favorite listening platform. Check out our partner's website at www.insidetherink.com for all your latest hockey news. Also, catch all of the games in this year's NHL season by signing up for ESPN+ at Insidetherink.com/ESPN