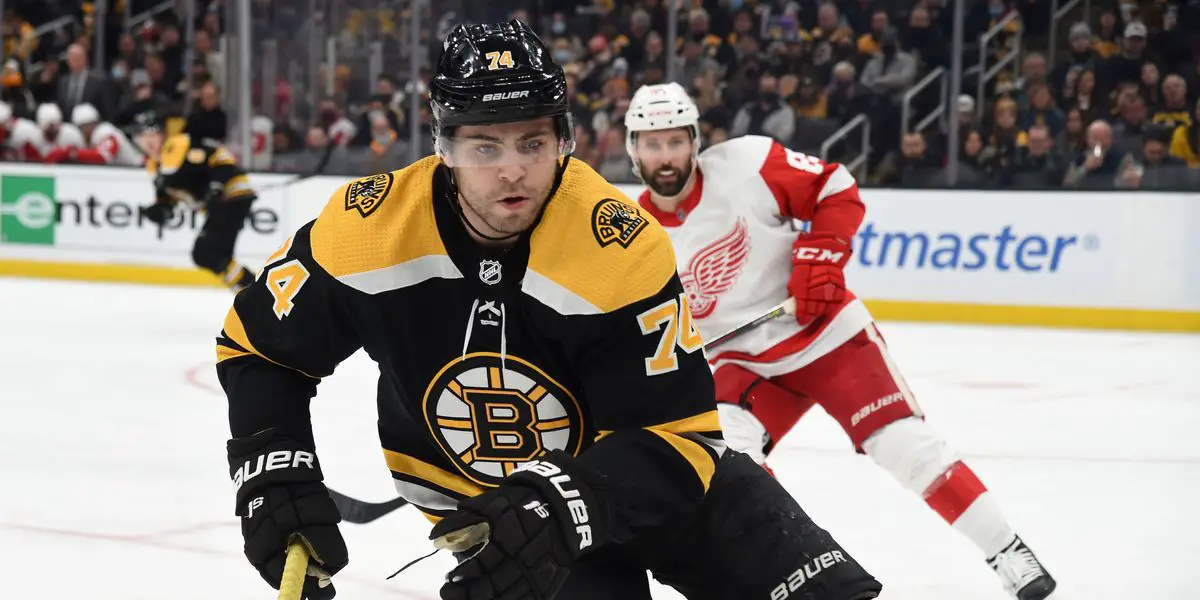 With the return of Brad Marchand on Thursday night, the question has been looming with who is going to be skating on the right-wing of the top line alongside Marchy and Bergeron. After Wednesday's practice and Bruce Cassidy's comments, we finally have our answer as Jake DeBrusk has been promoted to the top line. While the pressure of playing with two future Hall of Famers must exist, Jake DeBrusk seems ready to take on the challenge and show the Bruins that he can still play at a higher level after his down year last season. There are a lot of questions surrounding this move since Cassidy hasn't been willing to try it all season. Could it be Don Sweeney pressuring the coach to give DeBrusk more exposure in hopes the 25-year-old winger explodes the next month leading up to the trade deadline, even furthering the return Boston may be able to bring back for him?
While this may be playing a part in the whole situation, the primary factor is that Boston has finally established the chemistry on their second and third lines, leaving Bruce only two options give DeBrusk a chance on the top line or let him rot away on the fourth line where he doesn't belong. With Hall and Pastrnak finding their footing together on the second line and the combo of Frederic, Coyle, and Smith on the third line all in sync, all that is left is for the Bruins to solidify that top line. While DeBrusk will be playing on his offside, there is hope he will be able to settle in and continue the grove he's found as he's scored a goal in back-to-back games. What is encouraging, though, is the words and trust that Cassidy seems to have for DeBrusk as he spoke to the media on Wednesday. "He has to bring some of the attributes that he brings best…speed, create some turnovers on the forecheck. They're a line that will play both off the rush and puck pursuit," said Cassidy. He also followed that up with praise for the young winger by saying, "He's a smart player, he's a good offensive player, read off those guys.". Only time will tell if the DeBrusk experiment will work out and leaves the question of if this combo does indeed work out is it too late to convince DeBrusk to stay in Boston long term?
The boys are back after a long break but have plenty to talk about as the playoffs are in full swing. We go series by series, looking at how teams have fared so far and who will come out on top. Thanks for listening! Please rate and review our show on your favorite listening platform. Check out our partner's website at www.insidetherink.com for all your latest hockey news.