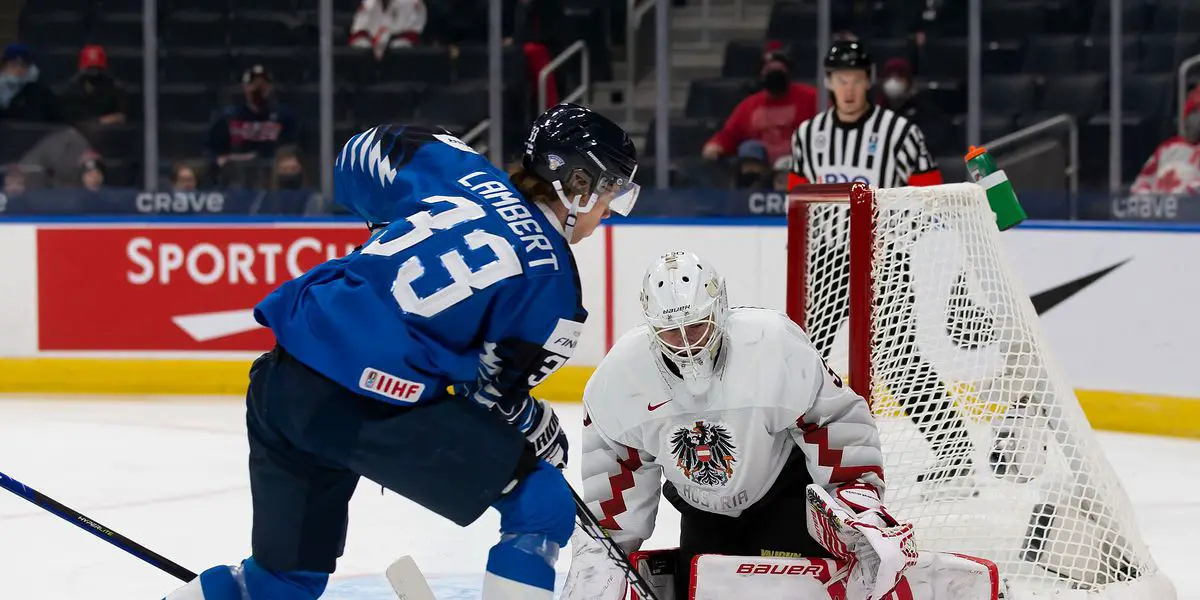 Young Stars Classic Tournament
This weekend will see the latest version of the Young Stars Classic hockey tournament at the South Okanagan Events Centre in Penticton, British Columbia. NHL teams from Calgary, Vancouver, Edmonton, and Winnipeg will send their youngest and best to play off in the four-day event. The Jets meet the Flames on Friday, the Canucks on Sunday, and the Oilers on Monday.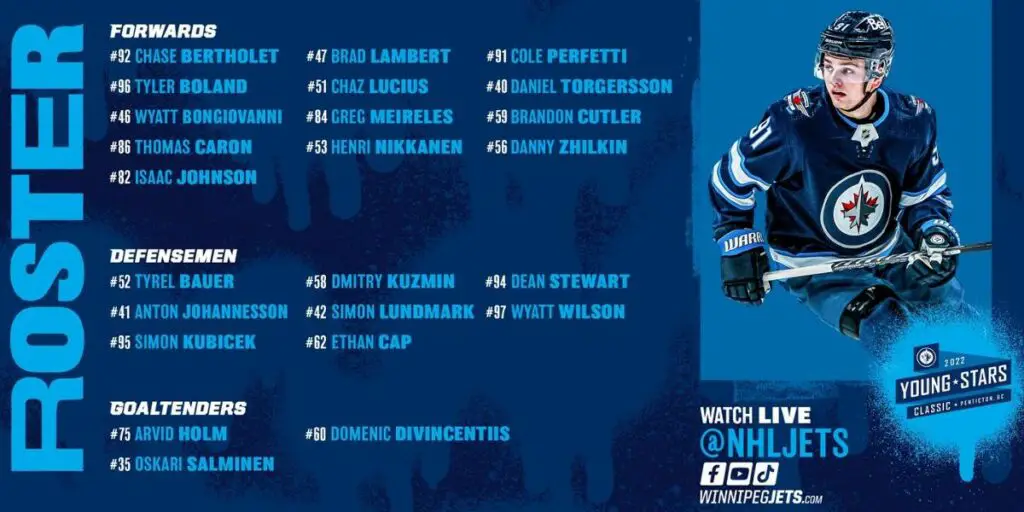 All games can be seen at www.nhl.com/jets. The roster includes the club's first-round picks from the last three years in Cole Perfetti, Chaz Lucius, and Brad Lambert. The entire squad took to the ice on Wednesday afternoon in Winnipeg at the IcePlex and then flew out to BC. Second-year Moose coach Mark Morrison will be behind the bench and has been preaching new team systems that will be implemented starting in Penticton. No doubt, the new coaching staff of Rick Bowness, Scott Arniel, Brad Lauer, and Marty Johnston have been burning the midnight oil and mowing through whiteboard markers as of late.
Training Camp Deets
Winnipeg Jets' official training camp gets underway on Thursday, September 22. Many of the big club regulars are already in town and have been skating together for a week or so. That will not give them much time to work on said new systems as the first preseason game (Oilers) takes place on September 25.
Pre-Season Schedule
The preseason home schedule includes Ottawa on September 27 and the Oilers on the 1st, and the Flames on the 5th of October. Road games will be in Montreal on the 29th of September and Calgary on the 7th of October. The October 1st game against the Oilers will unveil the Dale Hawerchuk statue.
The first regular season game takes place on Friday, October 14, at home versus the New York Rangers and their new captain, our old friend, Jacob Trouba.
Dale Hawerchuk Statue
Yes. This is happening, and it is a testament to True North's commitment to the past and Winnipeg's love for Ducky. Fans can get access to True North Square starting at 4:30 on October 1. Crystal Hawerchuk, Kris King, Paul Coffey, Dave Ellett, Scott Arniel, and Mark Scheifele will speak at the event, which will end with a flyover by four Royal Canadian Airforce jets.
Winnipeg ICE
We don't mention this much, but Winnipeg is one of only two Canadian cities that are home to a junior, semi-pro, and professional hockey club. The Winnipeg ICE of the Canadian Hockey League (Western), the Manitoba Moose of the American Hockey League, and the Winnipeg Jets of the National Hockey League all call Winnipeg home. Calgary is the other city that holds the same claim. Well done, Winnipeggers, considering we are the smallest NHL market but still able to support these three teams.
The Ice is coming off of a record-breaking season that saw them finish with a jaw-dropping record of 53-10-3-2 for 111 points, the highest in the CHL. Unfortunately, they lost in the 3rd round to the Edmonton Oil Kings, who then went on to win the Western League championship.
The ICE is already playing exhibition games, and their regular season gets underway on September 24 in Brandon against provincial rivals, the Wheat Kings. The first home game is a long way off. The team starts the season with a massive one-month, 13-game road trip because of renovations being done to Wayne Fleming arena. You will have to wait until October 29 to see the ICE play in person. With future NHL stars and very reasonably priced tickets, it is a no-brainer to check out some of these games this season.
The Boys are back for Episode 56 but are missing a duck, as Connor could not make it. Jake and Kevin strap in as they take a look at the Bruin's recent struggles before diving into the Salt of the East, where injuries have realigned the Metro. A quick expansion team talk before they head out West to see which teams are staying strong down the stretch and which ones are coming up short.DraftKings Sportsbook – Boston's hometown Sportsbook will be LIVE – soon – right here in Massachusetts! Bet local on all your favorite sports from the comfort of your own home with DraftKings. To celebrate, ALL new customers will receive up to TWO HUNDRED DOLLARS in BONUS bets when you sign up for DraftKings Sportsbook using code insidetherink! Soon you'll be able to bet local on money lines, spreads, props, and more with one of America's top-rated Sportsbooks – DraftKings Sportsbook! Download the DraftKings Sportsbook app and sign up with code ITR to get up to TWO HUNDRED DOLLARS in BONUS bets to use once mobile sports betting hits Massachusetts. That's code insidetherink only at DraftKings Sportsbook. If you or a loved one is experiencing problems with gambling, call (800) 327-5050 or visit (https://helplinema.org/) to speak with a trained specialist free and confidentially twenty four seven. 21+. Physically present in MA. Eligibility restrictions apply. Subject to regulatory licensing requirements. Eligibility and deposit restrictions apply. Opt in required. Bonus issued as free bets. Terms at draftkings.com/ma.