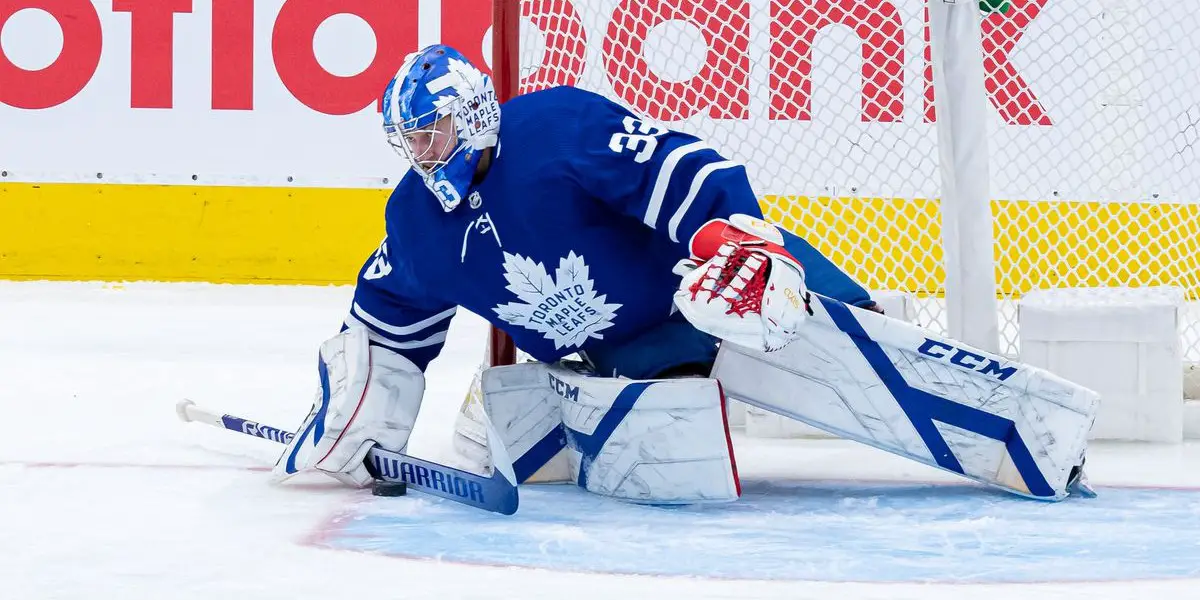 In the last two weeks, we have looked at our depth at forward and defense. Let's take a peek at those that tend the twine.
The Core
Connor Hellebuyck
David Rittich
Connor Hellebuyck, a Vezina trophy winner in the 2019-20 season, had very pedestrian numbers last year. He was 13th in wins with 29. For goaltenders that played 20 games or more, Hellebuyck was 27th in save percentage at .910 and a not-so-pretty 37th in goals against average at 2.97, his worst-ever career GAA.   Hellebuyck has carried this team for several seasons, and when he is off his game for greater stretches, the out-of-the-playoffs version of the Winnipeg Jets is what we get. I think Connor Hellebuyck is a hell of a goalie. When he is dialed in, it is hard to beat him. He is frugal and stingy in motion and movement. Pucks hit him because his angles are perfect. When he is off, I can tell in the first 8 minutes of a game. He fights the puck or struggles to track it. Not at the level of an Ondrej Pavelec, mind you, but it is noticeable. His body language tells me he is off. And don't even get me started on the playing the puck out of his crease. Just don't do it. Ever again.   
If the Jets are to be successful, they need Hellebuyck feeling good about his game. The guy has swagger and cockiness that often rubs people the wrong way. Swagger is just bravado if you can't back it up. Hellebuyck can and has proven he can do what it takes. And if the team starts buying into 60-minute defensive play, look out. Interestingly enough, Eric Comrie, playing only 19 games this season, had a better GAA (2.58) and save percentage at .920. Remember, he suited up behind the same team.
The Chronicles of Rittich will be airing in Winnipeg this fall. Big Save Dave (or No Save Dave as he has been known lately) is the Jets reclamation project for the 2022-23 season. The Jets and, more specifically, Kevin Cheveldaoyoff aren't really into pulling players out of the recyclable bin for one last chance at NHL stardom. Other than a good chunk of the team in 2011( hello, Tim Stapleton, Kyle Wellwood, and Nik Antropov) and maybe Devin Setoguchi a few years later, we haven't seen this practice occur much here. And do not be fooled; David Rittich's career is in the recycle bin, just beneath a few empty milk cartons and last week's newspaper. The Czech-born 29-year-old was never drafted but came to prominence with the Calgary Flames about five years ago. His best season was 2018-19, with 27 wins, a 2.61 GAA, and a .911 save percentage. He had a cup of coffee in Toronto and then backed up Juuse Saros for the Nashville Predators last season. He had one look in the playoffs as Saros was injured but, with a bad showing, lost the net to third-stringer Connor Ingram. He had 17 starts last year, but those numbers were abysmal, and he won only six games.
I had stated previously that perhaps Hellebuyck needs a legitimate 1B goaltender to push and drive him a bit.   Rittich likely won't be that guy. While Eric Comrie may never be an NHL starter (prove me wrong), he was a more than reliable backup last year. By letting Comrie go, Chevy was trying to stockpile some cap space cash for a move, and perhaps that is still in the works. But Eric Comrie would have only cost us another 900 grand. Connor Hellebuyck has been relatively healthy throughout his career but if he gets hurt for any length of time this year, look out. I will go on record and say that this isn't going to end well for Rittich or the Jets.
Say Bye Bye
Eric Comrie. That guy. The super nice, everyone loves him, Eric Comrie. Still looks 14 years old. People were worried about him when he bounced around the NHL on the waiver wire a few years back. When he suited up for the Detroit Red Wings against Winnipeg, the Jet players still wanted to win but not make him look bad. So, good on Comrie signing a two-year deal with the Buffalo Sabres that will pay him 1.8 million per season. We wish him well.
Phillip Desrosier was signed as insurance for the Moose in March, played in four games but is not expected to return. Ditto for Evan Cormier, who played 14 games for the Moose last season. He was brought up from the Newfoundland Growlers of the East Coast Hockey League.
The Rest
Mikhail Berdin
Arvid Holm
Oskari Salminen
These three are all under contract and will likely shore up the pipes for the Manitoba Moose in the AHL. Berdin and Holm combined for 56 games last season with the AHL club. Berdin, a Russian, was a sixth-round pick by the Jets in the 2016 amateur draft and, having been called up to the big club, has yet to see any NHL action. Arvid Holm, another sixth-rounder from the 2017 draft, hails from Sweden and spent the entire season last year with the Moose.
Oskari Salminen is an interesting outlier. The 22-year-old Finn has never been drafted but had a great season last year for Jukurit of the Finnish elite league. He led the Liiga in several categories, including wins, saves, and minutes played, tied for the lead in shutouts (9), and finished with a .920 save percentage. Having never played in North America, look for him to start with the Moose, but at six foot four, 220 lbs, and excellent numbers for a professional men's league, he could have David Rittich looking in his rearview mirror. The Jets signed him to a two-year, two-way. Fun fact: Salminen was coached by ex-Jet, Olli Jokinen last season. This guy has my interest piqued.
Episode 54 is here and the boys break down the Bruins adding Tyler Bertuzzi, Taylor Hall and Nick Foligno Injury updates, and Pastrnaks contract extension. Followed up with a tour around the NHL and breaking down the MOUNTAIN of trades that happened since last episode.DraftKings Sportsbook – Boston's hometown Sportsbook will be LIVE – soon – right here in Massachusetts! Bet local on all your favorite sports from the comfort of your own home with DraftKings. To celebrate, ALL new customers will receive up to TWO HUNDRED DOLLARS in BONUS bets when you sign up for DraftKings Sportsbook using code insidetherink! Soon you'll be able to bet local on money lines, spreads, props, and more with one of America's top-rated Sportsbooks – DraftKings Sportsbook!  Download the DraftKings Sportsbook app and sign up with code ITR to get up to TWO HUNDRED DOLLARS in BONUS bets to use once mobile sports betting hits Massachusetts. That's code insidetherink only at DraftKings Sportsbook.  If you or a loved one is experiencing problems with gambling, call (800) 327-5050 or visit (https://helplinema.org/) to speak with a trained specialist free and confidentially twenty four seven. 21+. Physically present in MA. Eligibility restrictions apply. Subject to regulatory licensing requirements. Eligibility and deposit restrictions apply. Opt in required. Bonus issued as free bets. Terms at draftkings.com/ma.