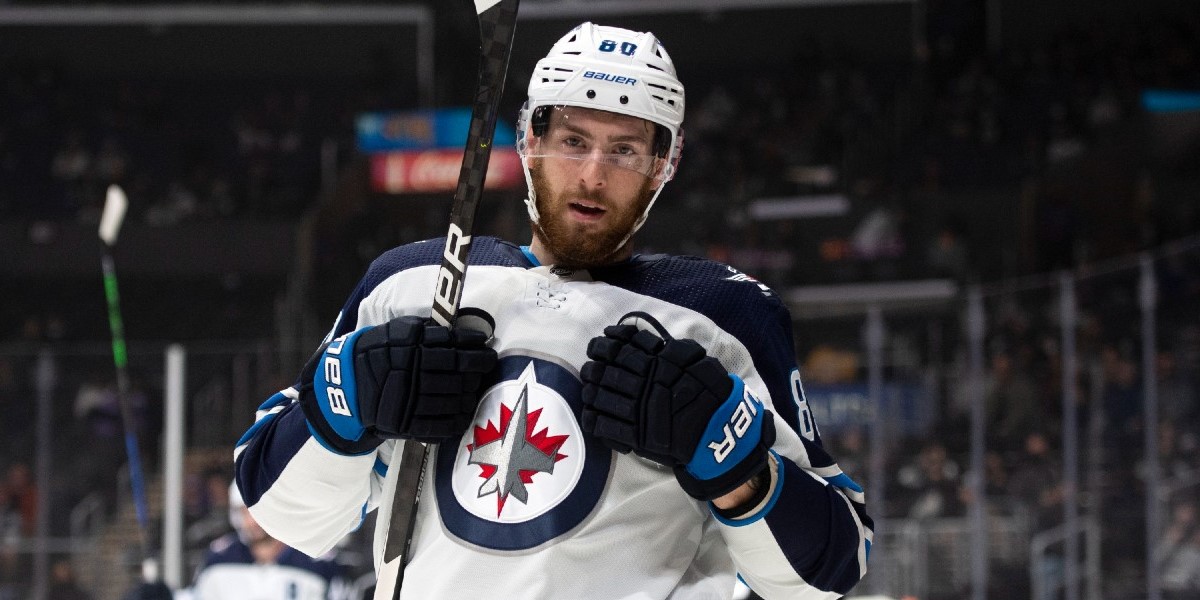 Jets: Why Doesn't Anyone Love Us?
I may be dumb, but I'm not a dweeb / I'm just a sucker with no self-esteem – The Offspring
You know, growing up in Winnipeg isn't that bad.  We have the internet now. Our snow is light and fluffy.  Not that wet, clumpy stuff you get on the east coast.  There are only mosquitoes for six months of the year. Yes, lots of Winnipeggers complain.  'We are a second-rate city.' they will say.  'No direct flights to anywhere.'  Or, "Why are there so many murders?'  I have heard lots of people say we have a defeatist attitude. "Nothing to see in Winnipeg.' 'Middle of nowhere.'  The late Pat Burns, who coached multiple NHL teams, liked to say that Winnipeg was the only place you could watch your dog run away. All the way to Calgary.  Seriously though, it's not that bad. Lived here my whole life.  Have yet to be carjacked.  We have good restaurants, the symphony, ballet, and theatre—a fine place to raise a family.  You would think.
But our hockey team.  If it hasn't in the last few years, it has certainly now managed to give us a collective kick in the self-esteem.  It doesn't matter if we are good or not (or maybe that is the reason, but I don't think so).  Players don't want to play here. What?  Shocker.  Here's a scoop for you.  Hockey guys are human.  They can like one team more than another.  We are insulated and protected to a degree by all of these predominantly white, clean-living boys that wouldn't say $#*T if their mouth was full of it.  You've all heard the cliches: 'Points and personal accolades don't matter.' Or, 'Greatest fans in the league.'  'Just want to win for the team.'  And the tried and true draft day quote: 'So proud.  Was hoping (insert team name here) was going to pick me!' Players are programmed to say these things. They actually take media training.
You can't really blame them, though. NHL players do not get to pick where they play.  At least not initially. They do not become Group Three unrestricted free agents until they are at least 25 years old and sometimes 26 or 27. And this is better than it used to be for them.  There was a time when teams owned a player from the time they started playing for a sponsored junior club (14 years old, for example) until he retired or was traded. On one rare occasion, Eric Lindros decided he didn't want to play for the Quebec Nordiques and told them so before the draft.  Because of the promise of Lindros as a future star, Quebec still drafted "The Next One" but then traded him to the Philadelphia Flyers.  Though Quebec moved to Denver a few years later, the Avalanche's first Stanley Cup was won in part with the players and picks that Quebec received from the Flyers. Thank you, Eric said every Colorado fan.
It likely hurt the Nordique fans at the time. They got over it. How do you think the Calgary Flames feel this week?  They lost Johnny Gaudreau, and now Matthew Tkachuk wants out of town too!
We need to get over it, Winnipeg.  Not everyone likes it here.  For every NHL player that wants to leave, there are hundreds of everyday folks that wish they were living in Vancouver or Toronto.  Players don't often say it, and in the case of the Jets, actions have spoken larger than words.  How bad is it in Winnipeg?  Dustin Byfuglien walked away from millions in contract money.  Jacob Trouba, Andrew Copp, and Jack Roslovic left for greener pastures.  Same with Brandon Tanev, Ben Chiarot, and Tyler Myers.  Hell, our coach even quit.  When does that ever happen?   And now Pierre Luc Dubois has stated he would like to play for the Montreal Canadiens.  And his dad works for the team!
To be clear, this is agent talk and not necessarily words coming out of PLD's mouth.  Lots of this is bargaining and maneuvering.  Take it with a grain of salt.  Or don't.  I remember Paul Maurice speaking about a former Jet player. "When they are here, I will go through the wall for them.  After they leave, I don't even remember their name."  Good advice, Jet fans.  Dubois is here and is a Winnipeg Jet until he isn't.
Don't worry. The sun will continue to rise. We still have an NHL team, and we will be good again. Trust me.
The boys are back after a long break but have plenty to talk about as the playoffs are in full swing. We go series by series, looking at how teams have fared so far and who will come out on top. Thanks for listening! Please rate and review our show on your favorite listening platform. Check out our partner's website at www.insidetherink.com for all your latest hockey news.