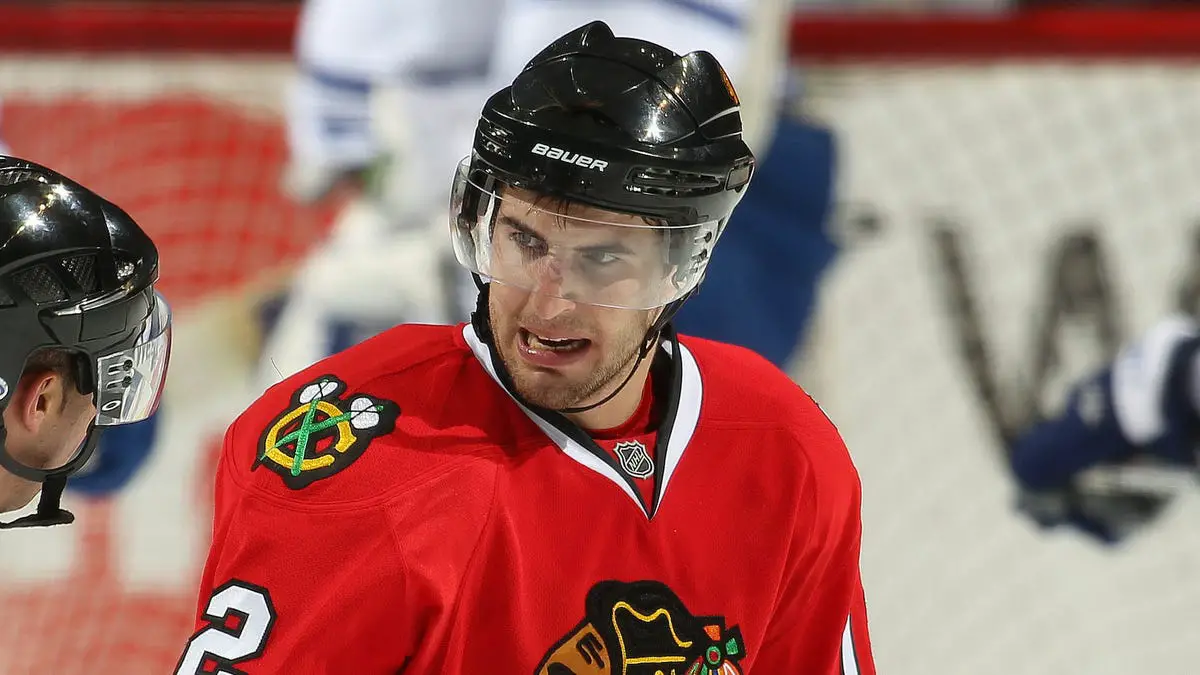 The day after the Blackhawks investigation report was released to the public, everyone started searching for clues as to who the player involved was. In an interview with Rick Westhead on TSN this afternoon, John Doe finally stepped out from behind the veil, Kyle Beach. Beach was drafted 11th overall by the Blackhawks in 2008 and lasted until the '13-'14 season in the Blackhawks organization. This is a trail blazing situation within the NHL's history, nothing of this magnitude has ever come to light thus far in its history. How this is currently being handled and continued to be remembered will forever change the course of the league.
Beach had a lot of relief after 10 years of anguish, knowing his tourmentor was out there, living life unphased. Beach had been accused of lying about the accusation by those within the Blackhawks organization and the NHL community before the investigation by Jenner & Block began. Beach stated "It was no longer my word against everyone else's.." Throughout the emotional interview, Beach expressed gratitude to those who helped this story gain traction and legitimacy. Among those thanked were the Michigan high school player who also filed suit against the Blackhawks, Paul Vincent, Nick Boynton, and Brent Sopel. If you have yet to see the video, please take the time to watch it, it is truly eye opening and you may need a tissue.

Where does the NHL go from here? Everyone is used to hearing of the "Hockey is for Everyone" motto that is pushed by the NHL, but at what point will they back it up? A 2 million dollar fine against a team worth 1.09 billion dollars, tone deaf at the very least. While we wait in limbo for Gary Bettman to have meetings with Florida Panthers coach Joel Quenneville and Winnipeg Jets general manager Kevin Cheveldayoff about their involvement during the 2010 incident. Will there be a suspension? Fine? Could there be more penalties against the Blackhawks? Only time will tell as this story unfolds, the last of the Bettman interviews will convene on Monday November 1st.

To conclude, Kyle Beach should be praised for his courage to step forward and share his story, holding the people accountable who failed to protect the best interests of an NHL player and an NHL franchise. I hope that this story can be the straw that breaks the NHL's back to spur them to create change within the league. Scandals have become a common place in the NHL, a league previously known for the lack of off-ice issues in comparison to the NFL and NBA. This has lead me to wonder, have these issues always been there and swept under the rug, or has there been a monumental shift in mentality within the NHL ranks.