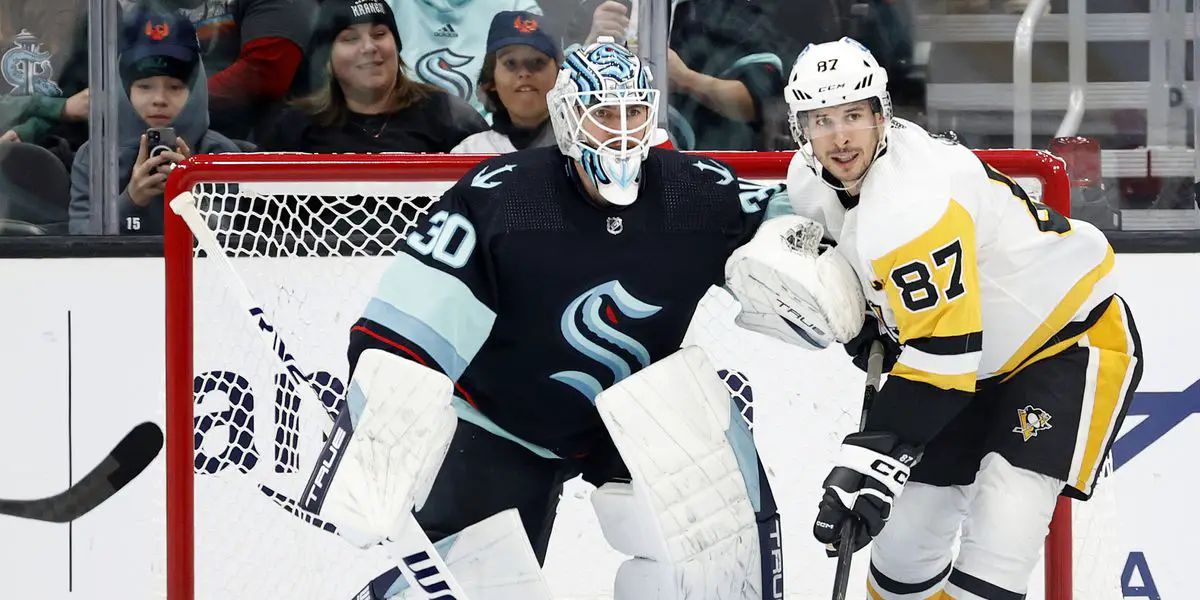 The Seattle Kraken have surprised many hockey fans and pundits this season by being one of the best teams in both the Pacific Division and the entire NHL.
As of this writing (Monday, January 16), the Kraken are second in the Pacific and eighth in the NHL with a 26-12-4 record and 56 points. The team has also won eight straight games and is looking to make it nine when they take on the Tampa Bay Lightning on Monday, January 16.
While the team is playing well as a whole, there is one player on the Kraken that deserves some credit for the team's strong play both during the season and this eight-game stretch, and that would be goaltender Martin Jones. Jones, 33, is 21-5-0-3 with a 2.76 goals-against average, a .895 save percentage, and three shutouts.
Jones was named the league's first star for the week ending January 15. Last week, Jones won all three games he started, posted a 1.67 goals-against average, and had back-to-back shutouts over the Montreal Canadiens and the Boston Bruins, respectively.
With his strong play between the pipes, Jones has looked like the goaltender he used to be when he was starring for the San Jose Sharks. When he was with the Sharks, Jones posted solid numbers from the 2015-16 season to the 2017-18 season:
2015-16: 37-23-0-4 with a 2.27 goals-against average, a .918 save percentage, and six shutouts
2016-17: 35-23-0-6 with a 2.40 goals-against average, a .912 save percentage, and two shutouts
2017-18: 30-22-0-6 with a 2.55 goals-against average, a .915 save percentage, and four shutouts
One reason why Jones is playing so well is that he is playing with confidence. He is challenging shooters, he is playing at the top of his crease, and he is looking like a goaltender who knows that at the end of the game, he is going to come out on top with a victory.
Another reason why the Kraken goaltender is playing well is because of his positioning. He is playing the angles well, is putting himself in a good position on first and second opportunities, and is not finding himself out of position.
Lastly, he is playing like a goaltender who knows that the net is his to lose. He came into the season as Philipp Grubauer's backup, but because Grubauer has struggled this season, Jones got a shot and never looked back.
It will be interesting to see how long Jones can keep up his fine play between the pipes. All that matters right now is that he is doing what is expected of him, and that is winning hockey games.
The boys are back after a long break but have plenty to talk about as the playoffs are in full swing. We go series by series, looking at how teams have fared so far and who will come out on top. Thanks for listening! Please rate and review our show on your favorite listening platform. Check out our partner's website at www.insidetherink.com for all your latest hockey news.