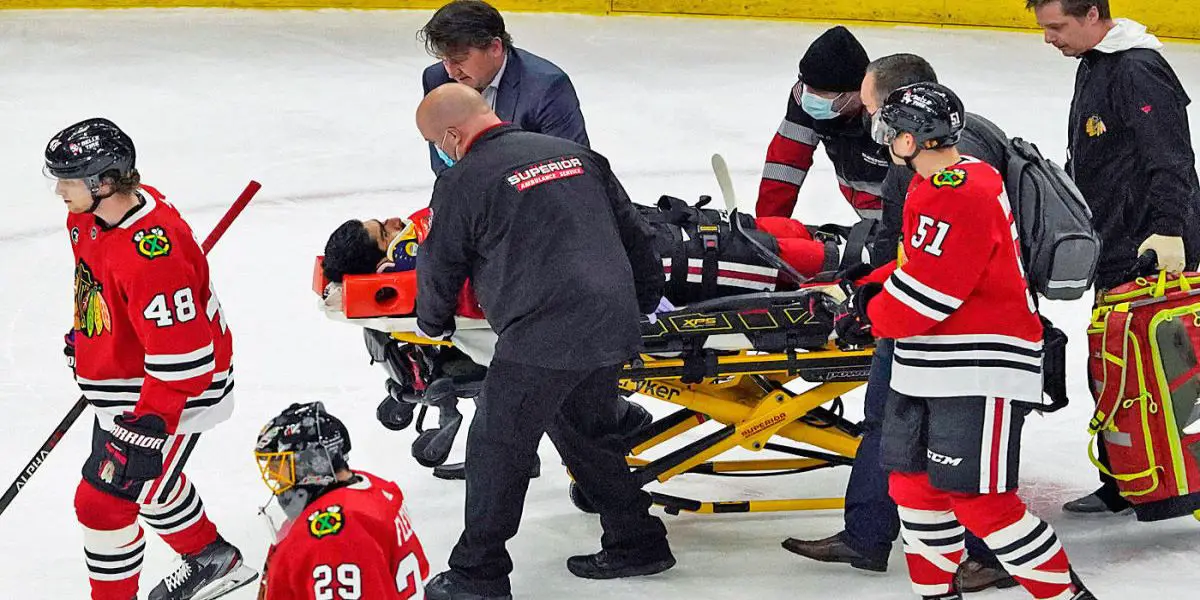 Jujhar Khaira left the game on a stretcher on Tuesday night. Khaira took a hit from New York's Jacob Trouba in the second period of Chicago's loss to the Rangers. The hit was a little on the high end, and Trouba's shoulder may have made contact with Khaira's head. Khari's head would also crush the ice as he fell onto his back. The was not one that I would call "dirty," but in today's NHL, this may get Trouba a phone call from the NHL. That said, I'm not entirely sure a call would be warranted. It was just an unfortunate circumstance. Let's hope Khaira is okay and comes back soon. This was a scary collision.
Riley Stillman would be the Blackhawks player to respond to Khaira. Stillman fought Trouba later in the second period. This fight did not go unnoticed by Blackhawks players as many went to the box and patted him in the back during the TV time out.
Khaira is having a solid year as a fourth-line guy who can be trusted in the face-off dot. At 60% on the season. Khaira also was seeing some PK time. Khaira had scored two goals in the 17 games he has played so far this season. Chicago is going to miss the physicality that he brings to the game. It is safe to presume that Khaira will enter into concussion protocol following his evaluations. Just as it looked that Murphy was close to coming out of this protocol, Chicago will be adding Jujhar Khaira to this list.
Update:

Jujhar Khaira was released from the hospital this morning. Per a report by Ben Pope.
This is an excellent sign for Jujhar. After a scary incident in last night's game, it's great that he will get to go home in less than 24 hours. There is still no timetable for his return to the Blackhawks. Khaira is expected to make a full recovery from his injury. The Blackhawks also have decided not to practice tomorrow, allowing them time to digest their emotions. The Blackhawks have also made a few roster moves following this injury.