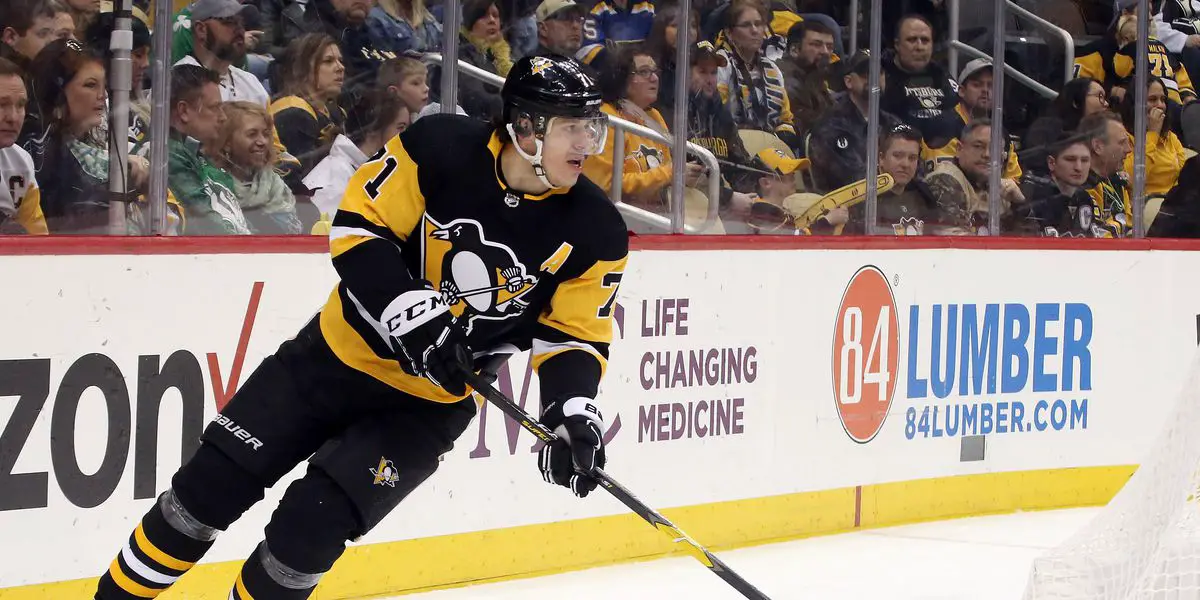 Another Penguin for life!
Evgeni Malkin has agreed to a four-year contract extension with the Pittsburgh Penguins on the eve of NHL free agency, ending a wild series of talks between the star center and the team.
The 35-year-old Malkin will earn $24.4 million over four years for an AAV of $6.1 million.
"Evgeni is a generational talent who will be remembered as one of the greatest players in NHL history," Penguins general manager Ron Hextall said Tuesday night in a statement. "His hockey resume and individual accomplishments speak volumes about him as a player, and we are thrilled to watch him continue his remarkable legacy in Pittsburgh."
Malkin has spent the entirety of his 16-year career with the Penguins. Along with center Sidney Crosby and defenseman Kris Letang, the triad have propelled Pittsburgh to three Stanley Cup championships. Malkin won the Hart Trophy as NHL MVP in 2011-2012 and the Conn Smythe Trophy as playoff MVP in 2009. He has notched 1,146 points in 981 games with Pittsburgh, good for 57th all-time.
Despite an injury-plagued season, Malkin was a point-per-game player, scoring 20 goals with 22 assists in 41 games. He also added six points in seven playoff games.
Although the Penguins re-signed Letang to a six-year contract extension last week, Malkin nearly jumped ship after multiple reports of his frustration regarding the negotiations became public. Speculation ran through the NHL that Malkin could jump to the arch-rival Washington Capitals to join forces with Alexander Ovechkin. But ultimately, clearer heads prevailed. One has to wonder if o'l Crosby talked some sense into Malkin. We'll probably never know for sure.
Malkin was originally drafted by Pittsburgh in the first round (second overall) in the 2004 NHL draft. With this new contract signed, sealed, and delivered — it seems likely that the triad of Crosby, Letang, and Malkin will retire together.