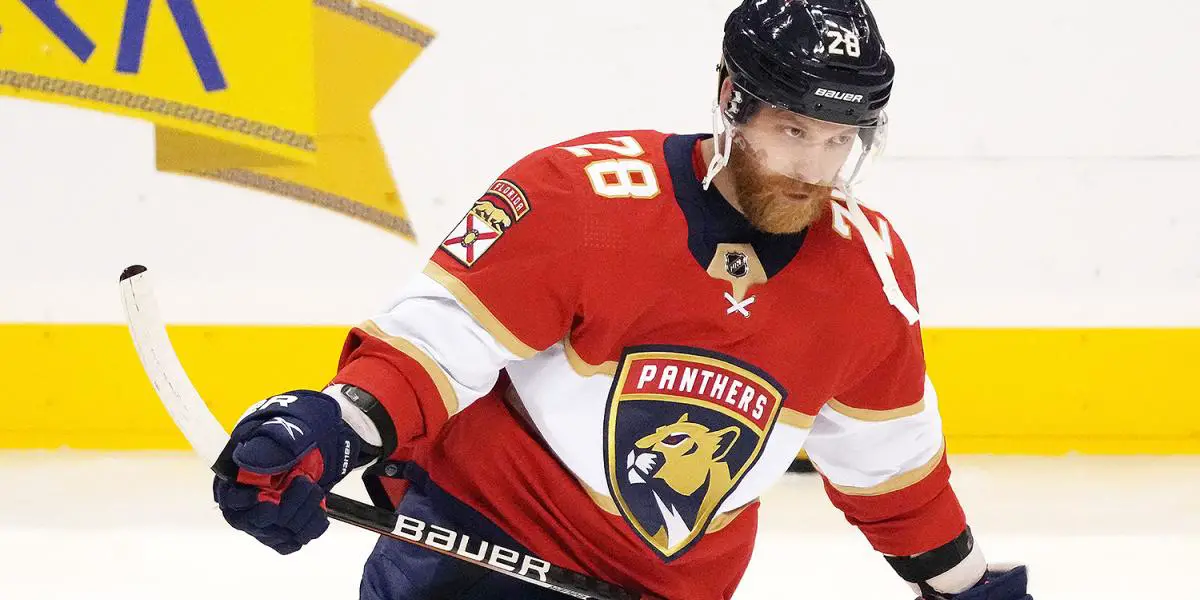 Ken Holland has some big decisions ahead of him, with free agency looming and several necessary roster moves on the agenda. One of those moves will be figuring out what to do with Evander Kane.
The Oilers signed Kane to a "show me" deal for one year at $2m last winter, and he passed the test with flying colours, scoring at a 40-goal pace and leading the team in playoff goals. Kane's play has allowed him and his agent, Dan Milstein, to get bold with their asking price in free agency.
It has been reported that Kane is seeking upwards of $7m AAV on a six or seven-year contract. This would last until Kane hits his mid-to-late 30s on an expensive deal that the Oilers will have a tough time fitting in.
Thanks to the offloading of Zack Kassian's contract, Duncan Keith's retirement, and Mike Smith's move onto LTIR, the Oilers have about $20m in cap space, with RFAs Kailer Yamamoto, Ryan McLeod, and Jesse Puljujarvi needing new contracts.
In addition, the Oilers must sign a starting goaltender (Jack Campbell and Darcy Kuemper seem to be the most ideal fits). They also must find a replacement for Duncan Keith (Kulak is a potential option to return in a more prominent role), and of course, they have to acquire a top-six forward, whether Kane or someone cheaper.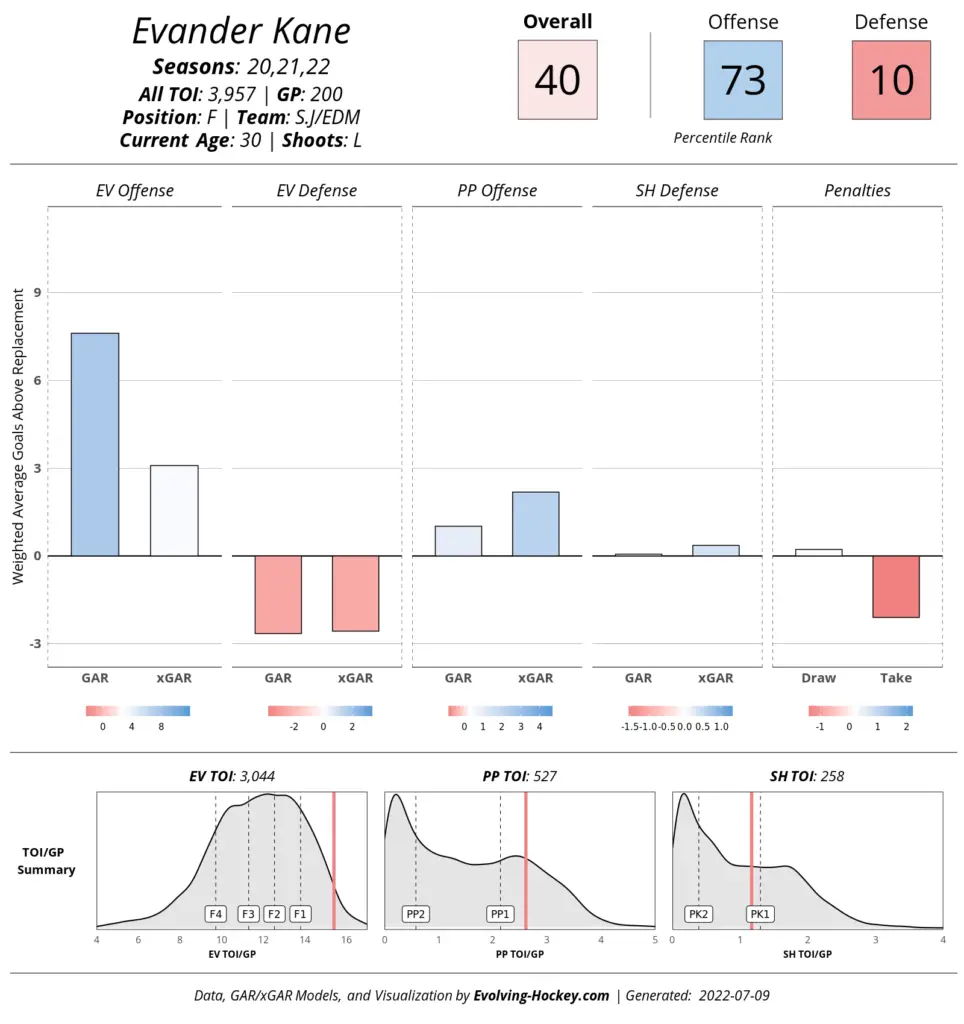 Elliotte Freidman reported on his 32 thoughts podcast that the Oilers have expressed interest in free agent Claude Giroux. It is doubtful that Giroux will command the type of salary that Kane is, and the term would likely be less as well. There are pros and cons to this option.
One issue about replacing Kane with Giroux is that he doesn't provide the same goal-scoring prowess as Kane. While his playmaking and overall offensive production are still at around a point per game level, he isn't an elite finisher, which is ideal next to Connor McDavid, as we saw with Kane this spring. Giroux also doesn't have that physical edge to his game that Kane does either, and that will no doubt be missed with the departure of Kassian.
With all of this being said, there are some serious upsides to going in this direction, in my opinion. If Giroux can be signed for around $5m AAV, the deal would open up about an extra $2m in cap space that they wouldn't otherwise have. This could help the Oilers acquire another defenseman to take the heat off Brett Kulak on the left side, or they could use it to sign a middle-six forward to replace Jesse Puljujarvi, who it appears is almost certainly on the way out of Edmonton.
While Claude Giroux doesn't possess Kane's physicality, he has a long track record of elite two-way play, and the Oilers sorely need players that can play solid team defense come playoff time. Another plus is that Giroux will come in on a much shorter-term deal. He is four years older than Kane, and I can see him signing on a 3-4 year deal instead of 6 or 7. And, of course, there are the off-ice concerns with Kane and whether or not he can maintain good behavior moving forward.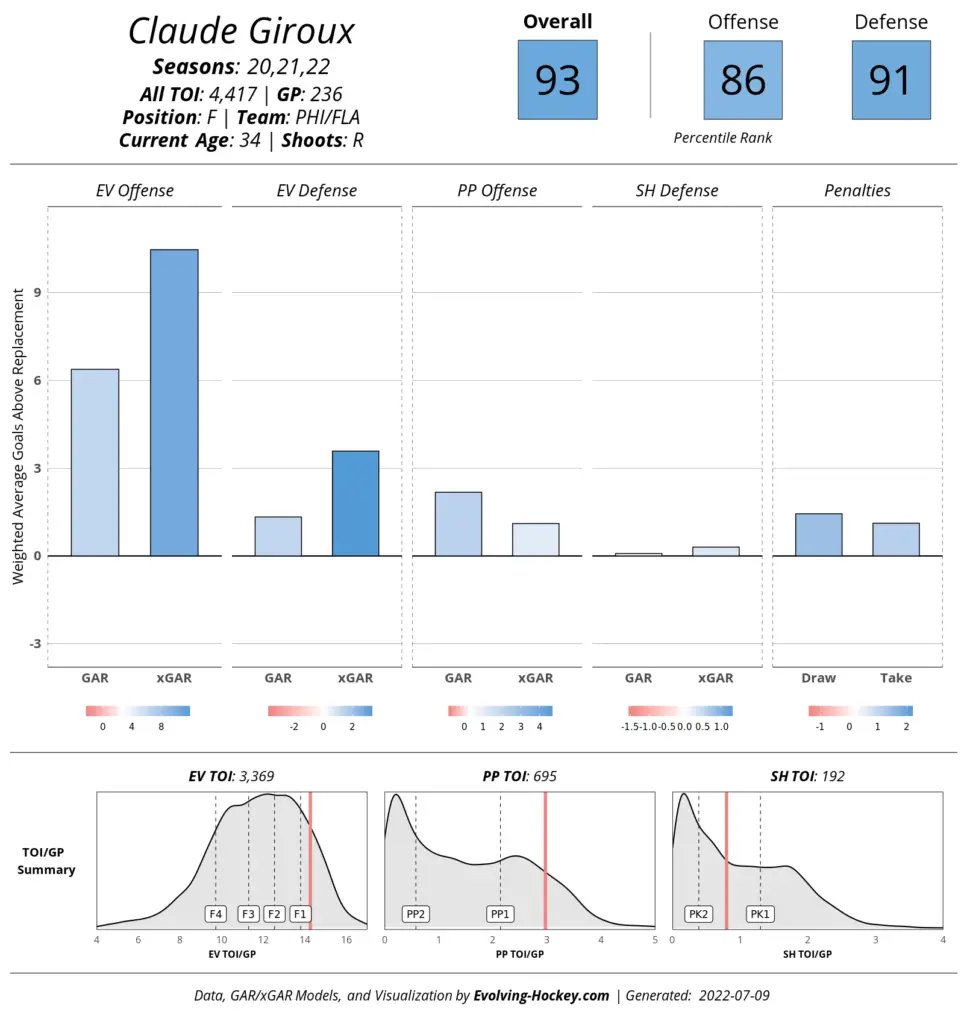 Ultimately, the question comes down to this: Would you rather have Kane for about 7$m AAV on a 6-7 year deal or Giroux for around $5m on a 3-4 year deal with extra money to bring in a D-man, or forward? Will Claude Giroux's reliably good underlying numbers falter as he ages? Or will he continue achieving positive results for the next few years? The correct answer to this puzzle may lie with sustainability.
And can Kane maintain his hot shooting and good behavior over the long term despite some concerning underlying numbers and a history of off-ice issues suggesting otherwise? It is an exciting set of questions that Ken Holland will need to make a bet on over the next week or so.
The boys head out west and north of the border as they cruise around the Pacific division previewing topics like Trevor Zegras, Calgary getting deeper, the Kings have a loaded prospect pool, and the NHL having some handsome coaches.Thanks for listening! Please rate and review our show on your favorite listening platform. Check out our partner's website at www.insidetherink.com for all your latest hockey news.