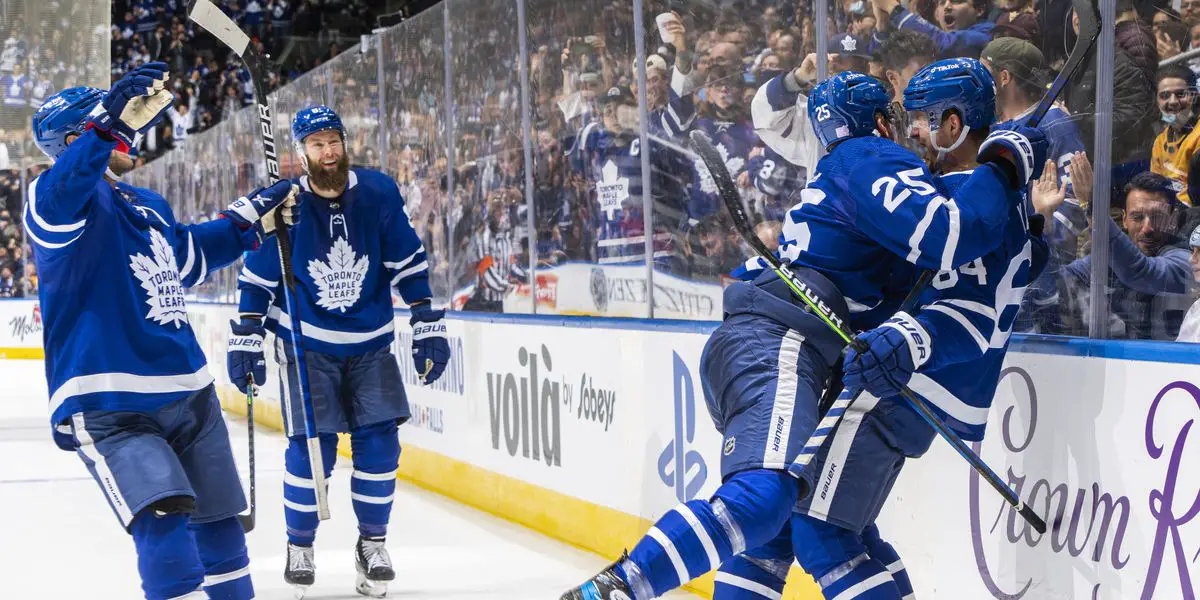 With a first-period assist in last night's game, making six points in his previous eight games, it's safe to say Ondřej Kaše has kicked his slow start and is heating up. Taking time to get into gear had to be expected for the oft-injured Czech, who played just three games last year and has missed significant time due to concussions in each of the last four years. But just as the slow start was to be expected, so was him rounding into form. Before the injuries, Kaše was showing all the signs of becoming a first-line complementary winger. In his sophomore season with the Ducks at age 22, he produced 20 goals and 38 points in just 66 games and drove play at an above-average rate. Now healthy and thriving with the Leafs, he seems to have rediscovered that form and more. He was known more for his offense than anything. He has been part of one of the best shutdown lines in the NHL through a quarter of the season. Among lines with at least 125 minutes played together this year, the Engvall-Kampf- Kaše line has given up just 4.7 xGA, good for 4th in the league.
Looking at his skill set, it's no surprise that he has rediscovered his offensive flair and added a defensive element. The winger's game can best be described as 'balls to the wall,' total effort at both ends of the ice, no matter if his team is down a goal or up by eight. He's a relatively high IQ player, often in the correct position in his own end with good puck support habits. That and his above-average skating allow him to be effective in transition, filling lanes, and beating opponents up ice. In the OZ, he excels at getting lost in coverage and finding soft ice in the slot and around the net where he can employ his most effective skill; his shot. Kaše has a really good wrist shot, and his one-timer isn't half bad either. He has the ability to one-time pucks coming from both his strong side and his off-hand, allowing him to score in various ways. His goals in Philly and New York illustrate this ability perfectly:
Should he keep up this stretch of solid play and stay healthy, Kaše could be an x-factor for a Toronto team that has been searching for more depth scoring for a couple of years now. Either way, the energy he plays with will be a shot in the arm night in and night out.