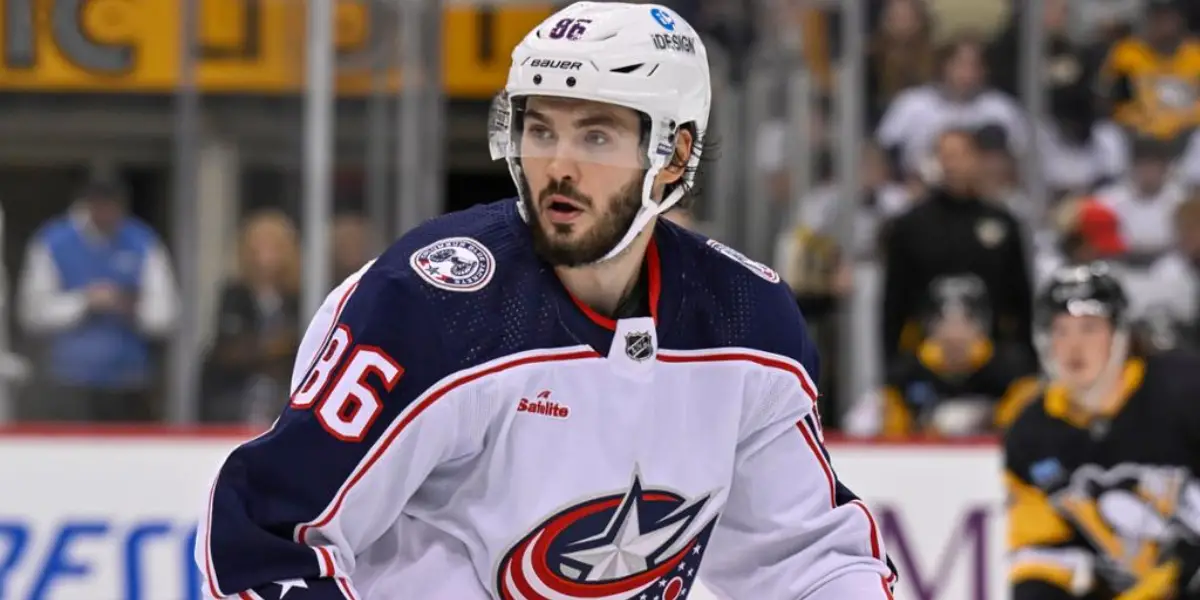 Kirill Marchenko has been worth the wait for the Columbus Blue Jackets. Drafted in the second round of the 2018 NHL Draft, Marchenko elected to play in the KHL, where the young forward would play until the end of the 2021-22 season. After a strong training camp, Marchenko was sent to the AHL and the Cleveland Monsters. In 16 games played, Marchenko scored eight goals and 11 assists with 19 points before being promoted to Columbus.
In 20 fewer games played, Kirill Marchenko is one goal behind Seattle Krakens rookie Matty Beniers for the NHL rookie goal leader. Twenty goals for Marchenko on the season ties him with former Blue Jacket Pierre-Luc Dubois (2017-'18) for rookie goals for the franchise. That is pretty remarkable, and the argument could be made if Marchenko had broken camp with Columbus, he could very well be pushing 30 goals.
The knock on Marchenko was he was heavy on scoring and light on defense. Either that is not really the case, or in a very short time in the AHL, Marchenko cleaned up his defensive game because he has been dependable in that end of the ice since arriving with the Blue Jackets.
Kirill Marchenko quickly moved off the Columbus third line and was on the second line when he started heating up. Soon there was no choice but to place him on the top line, where he has continued to score goals, and his defense has also taken another step forward.
It seems the time in the KHL was a blessing to both Marchenko and the Blue Jackets. Marchenko, as noted, came into training camp and made a lot of noise. Fans were both shocked and a bit outraged Marchenko was sent to Cleveland; the Blue Jackets said they wanted him to get used to North American ice. That factors into being very well prepared once he got the call-up.
Kirill Marchenko is a natural goal scorer; one might say he is a sniper. Hard to argue with that, Marchenko only has three assists on the season, and you know what? For a team that has lacked consistent scoring at times, that is just fine. What is the future of the gifted goal scorer?
If the Blue Jackets get some luck, they will pick in the top two of the 2023 NHL Draft and select a top line center that can further bring out the best in Marchenko, who looks like a 30+ goal scorer. The wait Columbus endured as Marchenko was in the KHL learning and developing has paid off and looks like it will for some time.
The boys are back after a long break but have plenty to talk about as the playoffs are in full swing. We go series by series, looking at how teams have fared so far and who will come out on top. Thanks for listening! Please rate and review our show on your favorite listening platform. Check out our partner's website at www.insidetherink.com for all your latest hockey news.