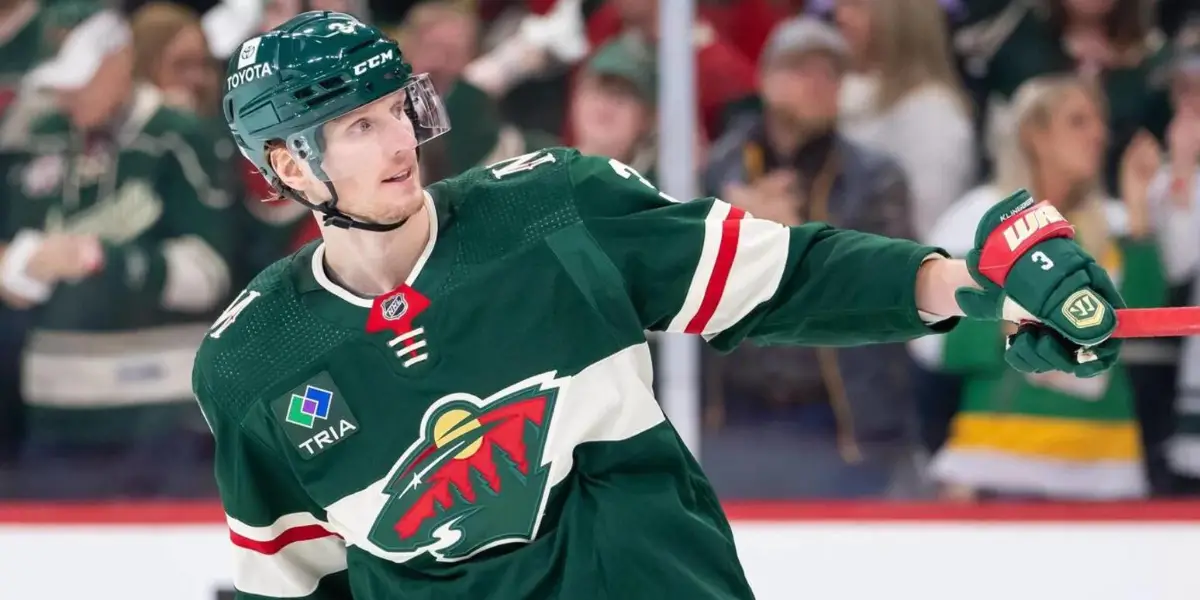 The addition of John Klingberg to the Toronto Maple Leafs has certainly come with mixed reviews. Vibes are mostly optimistic around the team, as is with half the teams in the league. We are still well over a month away from training camp and haven't seen Klingberg skate with the new squad yet, so skepticism may seem like a typical Leaf fan overreaction.

I understand not fully being sold on this addition, though. It does feel like we've seen this movie before, with the Leafs having two offensive defensemen in the top four. Also, while making about four million dollars on the cap, I could include Cody Ceci, but he wasn't used in offensive roles as much here in Toronto, so I didn't.

Holy, 2020 was rough, and I don't even mean the pandemic.

Jake Gardiner played with the Leafs from 2012-13 until the end of the 2018-19 season. Also, Morgan Rielly Joined the Leafs in the 2013-2014 season, giving me my earliest memories of this situation.

As we know now, It didn't exactly work out.

As fun, as I remember that time being, it was a pretty rough stretch of years, for the most part. By the end, Gardiner's back injury prohibited him from playing the game for the final stretch of 2018-19, playing only 62 games. At the end of that year, he was a UFA, and the Leafs chose not to re-sign him.

Then what happened?

Oh god. Please. No.

On free agency day, July 1, 2019, the Leafs made a blockbuster trade, acquiring Tyson Barrie and Alex Kerfoot from the Colorado Avalanche in exchange for heart and soul player Nazem Kadri, who had just come off two years in a row of playoff suspensions for showcasing that heart and soul.

They also acquired Cody Ceci that year, trading seven years of Nikita Zaitsev for one year of Ceci, and how they even made the playoffs is nothing short of amazing.

Anyways, I want to take a look back at the time when The Leafs had Rielly/Gardiner or Rielly/Barrie, evaluate the players individually, and compare player results to see if Klingberg looks better, worse, or similar to these other two players.
Here is Jake Gardiner in the Matthews Era 2016-19
5v5
Primary P/60: .66
GF%: 58.76
xGA%: 48.81
CF%: 50.94
Average TOI:18:30
Blk/GP:1.00
Hits/GP: .72
Giveaways/GP: .90
Takeaways/GP: .43

PP
AVG TOI: 4:07
Primary P/60:1.57
GF%: 83.35
xGF%: 88.15
CF%: 86.14
Barrie in 19-20 (His only season with the Leafs)
5v5
Primary P/60: .70
GF%: 49.17
xGA%:50.52
CF%: 53.27
Average TOI:18:07
Blk/GP:1.00
Hits/GP: .62
Giveaways/GP: .82
Takeaways/GP: .21

PP
AVG TOI: 2:47
Primary P/60: 1.57
GF%: 85.71
xGF%: 78.93
CF%: 85.29
Klingberg (19/20 through 21/22, removing the awful Ducks team stats)
5v5
Primary P/60:.65
GF%: 45.65
xGA%:48.35
CF%: 50.86
Average TOI:16:21
Blk/GP:.98
Hits/GP: .69
Giveaways/GP: .92
Takeaways/GP: .25

PP
AVG TOI: 2:55
Primary P/60:3.71
GF%:93.9
xGF%: 89.4
CF%: 87.56
Will this time be different?

Now, I may as well insert the meme of the 3 Spidermen pointing at each other because these three players are basically identical at 5v5, with Klingberg's actual GF% coming in at the lowest while playing about two minutes less per game than the other two comparisons.

That is not great for Klingberg, given the past criticism of Barrie and Gardiner.

I will accept that Klingberg jumps off the page in PP stats, and Keefe and Boucher had better see his value in having him on the first PP unit and playing sheltered 5v5 minutes with a guy like McCabe.

Overall, it's looking like we have walked this path before, and you have to wonder how this time could be different. Is that even possible? Stats aren't everything, right? Taking all that in mind, we haven't seen Klingberg with THIS team, so there is reason to believe he could have a more positive impact than he has for the past few years on his last few clubs. Dallas isn't as offensive, Anaheim was a dumpster fire last year, and Minnesota doesn't get goals from anyone not named Kirill Kaprizov.

Maybe this time, it WILL be different.

Maybe Klingberg is destined to be the new whipping boy.

Cheers to the Summer and the (off) season of speculation.
Where There's a Woll, There's a Way
–
Leafs Late Night
WELCOME BACK TO LEAFS LATE NIGHT! Presented by Inside The RinkRoscoe / Galaxy Biehn – An Injury Away From– Klingbroke- Underperforming?- The Perry Sitch- BOGM UpdatesNEW MERCH IS AVAILABLE!JOIN OUR DISCORD!Remember to follow us on Twitter @LeafsLateNight & IG @LeafsLateNightCheck out Mike, Josh, and Nathan's articles on the Leafs + many more! insidetherink.com