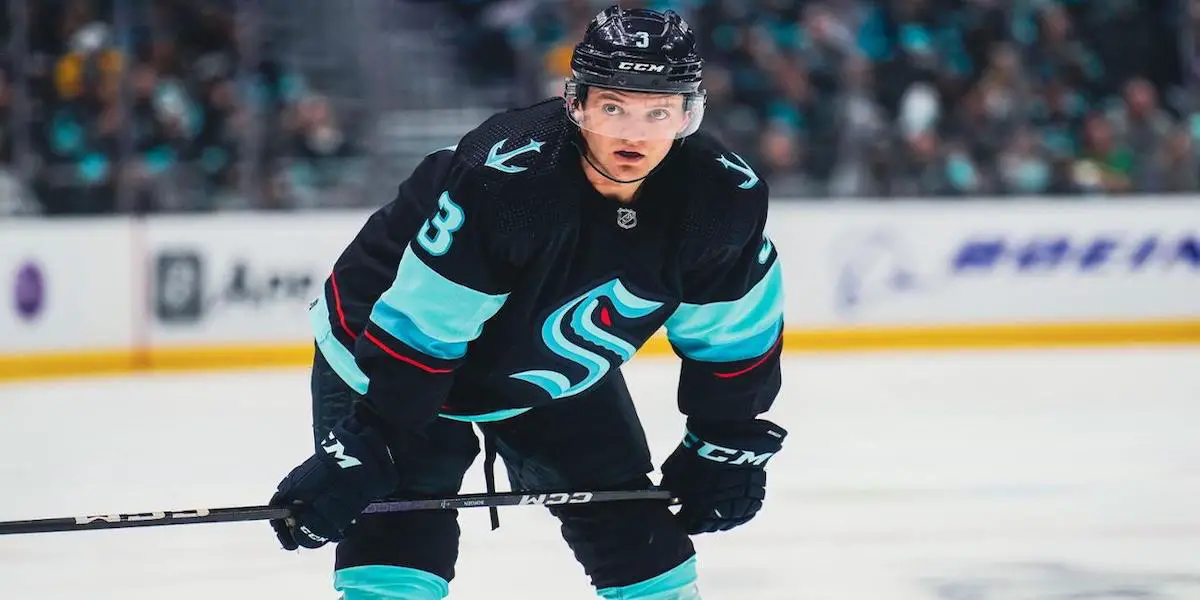 The Seattle Kraken has emerged as one of the top teams in the NHL this year after having an uneventful inaugural season that saw them finish last in the Pacific Division. Even with their success this year, there is still plenty to accomplish as they look to make their first playoff berth in franchise history. One thing is certain though Kraken's future as an NHL franchise is bright as they have set themselves up for long-term success.
With the Kraken sitting in third place in the Pacific Division with a 32-19-6 record and 70 points, many have wondered what they will do regarding the trade deadline. The Pacific is as close as ever as the Kraken only trail the Golden Knights by two points for the top spot and lead the Oilers by two points. It is truly anyone's division at the moment, as the teams have 25 games remaining down the stretch.
One of the most talked about topics surrounding the Kraken has been their need to upgrade their defensive unit at the deadline. They have been linked to several defensemen over the last few weeks that could help them achieve this goal, but in the process, they will have to clear space on their blue line as well. The one player that has garnered the most interest is defenseman Will Borgen.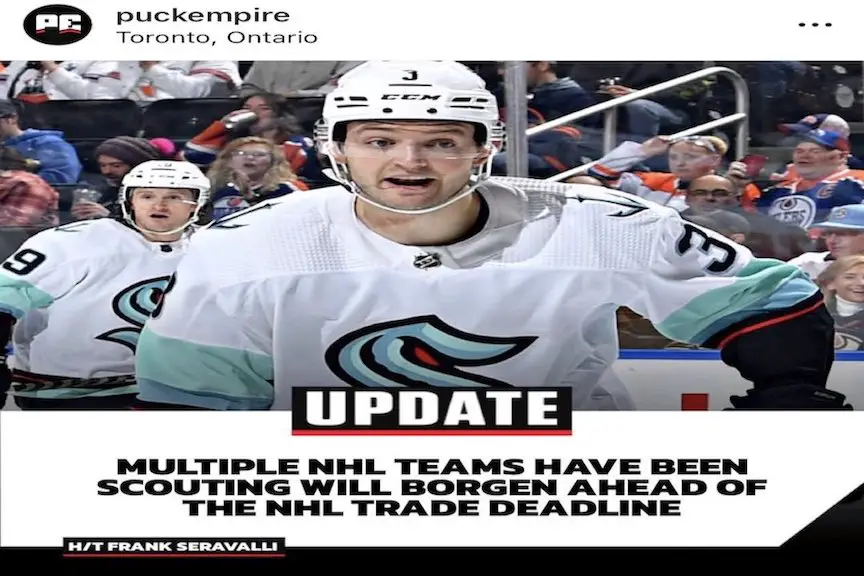 If Seattle hopes to make some noise in this year's playoffs, they will need someone who can provide more offense and an impact. Borgen has been drawing attention from scouts around the league, so there are rumblings that the Kraken defenseman could find a new home at the trade deadline. The 26-year-old defender has finally found a full-time role in the NHL but is still averaging less than 16 minutes a game on the Kraken's blueline. While he is trusted to kill penalties and is a very physical player, he is still just a solid sixth defenseman.
On the season, Borgen has contributed a bit of offense with two goals and 13 points, which is solid and more than can be expected of someone with limited playing time who isn't featured on the power-play. While he is a solid player, his low cap hit of $900,000 and the fact he is set to become a restricted free agent at the end of the season could make him an intriguing trade option for a contender looking to add a young physical big body depth defenseman for a playoff run. He could also be used as part of a return for a defensive upgrade if general manager Ron Francis can find a non-contender looking to unload a defenseman. No matter what path Francis takes, both options achieve the same goal, moving him off the roster to create space for a more impactful player to come in and play his role on the right side.
It will be worth monitoring as the trade deadline is now less than two weeks away, and trade details start getting ironed out. One team to keep an eye on is the Tampa Bay Lightning, as according to NHL insider Frank Seravalli, Borgen is one player for whom Tampa Bay could make a push.
The boys are back after a long break but have plenty to talk about as the playoffs are in full swing. We go series by series, looking at how teams have fared so far and who will come out on top. Thanks for listening! Please rate and review our show on your favorite listening platform. Check out our partner's website at www.insidetherink.com for all your latest hockey news.