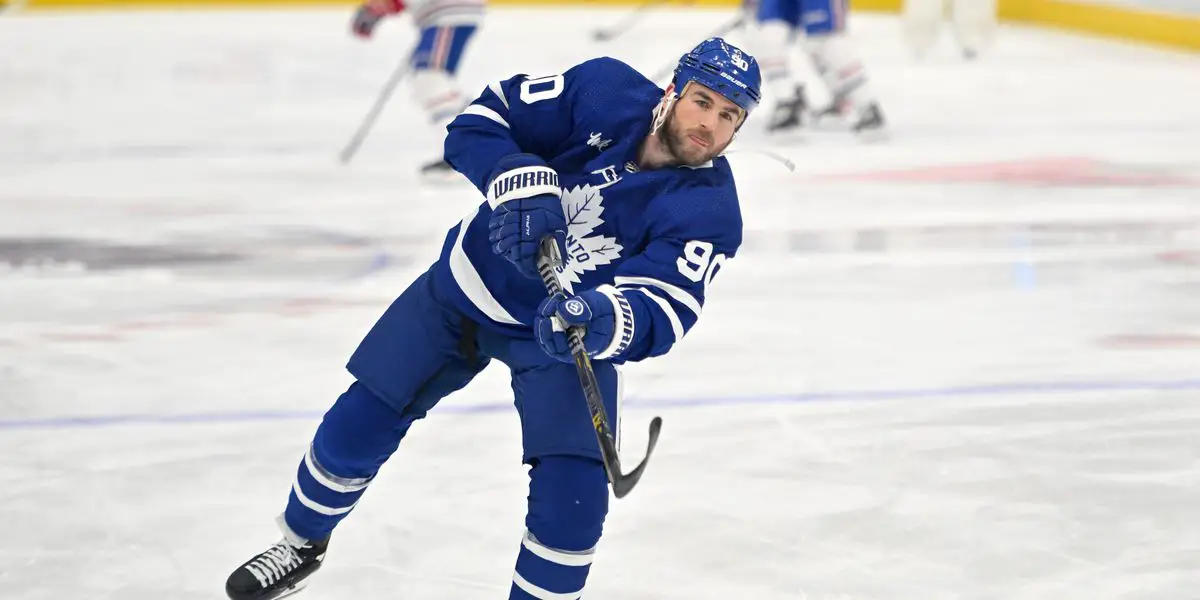 I know what people are going to say, "Leafs fans say this year will be different every year," or "Yeah, you did great in the regular season, how has the first round treated you lately?" To which I would say, yeah, you are right. Leafs fans do say that this year will be different basically every single year. In saying that, they have never made a trade deadline move like the one, they made this past Friday night. The last time they traded for a big-name guy at the deadline was Brian Leetch in 2004. Anyone under 20 reading this is probably scratching their head, wondering who Brian Leetch is. On Friday night, the Toronto Maple Leafs acquired Ryan O'Reilly and Noel Acciari from the St. Louis Blues, which sent Twitter and Leafs Nation into an absolute frenzy. In return, the Blues received Mikhail Abramov, Adam Gaudette, Toronto's 2023 first-round pick, Ottawa's 2023 third-round pick, and Toronto's 2024 2nd-round pick. Several Leafs fans saw what the Blues got, and they freaked out, saying it was a lot. While it sounds like a lot listing it all out, is it really that much? Abramov was an average prospect who would probably never see the light of day on this Leafs roster any time soon. Gaudette has been a tweener his entire career. He can be a serviceable guy on the 4th line of an NHL team, and he can put up solid numbers at the AHL level, but he still doesn't move the needle for me. Then there are the three draft picks, and that's all they are … picks. No one knows where those picks will fall in the draft or who will be available at the time of those picks, and they are literally magic beans.
Dubas was able to pull off this blockbuster of a trade without giving up any of the Leafs top prospects, Matthew Knies, Nick Robertson, Topi Niemela, and Roni Hirvonen, to name a few, or without giving up anyone off of the current roster. I chalk that up as a massive win for Dubas and the Leafs. Also, do you know what this trade gives head coach Sheldon Keefe? Options. He now has five centers at his disposal who are above 50% on faceoffs in Matthews, Tavares, O'Reilly, Kampf, and Acciari. So, now that Dubas swung for the fences with this trade, is he done? I'm going to say no, he isn't finished just yet. Dubas will look to add a big, physical defenceman and maybe another winger with some snarl for the bottom six. It truly is a shame that Jake Muzzin is injured and unavailable to be a part of this team. If he were healthy? This team would be next-level scary.
With the NHL regular season quickly winding down, the Leafs only have 25 games remaining. Everyone is starting to look ahead at the potential playoff matchups for the first round. If the playoffs were to begin today, it would be the Leafs taking on the Tampa Bay Lightning in the first round for the second year in a row. Some Leafs fans shy away from a matchup with the Lightning or the Bruins; I say bring it on. The goal is to win a Stanley Cup, which is no easy task. In order to do that, you have to beat the best teams. Whether that's in the first or the third round, people say Tampa and Boston are scary, and they have such deep rosters, and I would agree, they both have deep rosters from top to bottom. However, the Leafs are also a very deep team after making this trade. They have the option of going with a 1,2,3 punch down the middle of Auston Matthews, John Tavares, and Ryan O'Reilly. Now I may be showing my bias here a little, but neither Tampa nor Boston has that kind of depth at the center ice position. Having that trio will make matchups for the Lightning that much more difficult in the first round of the playoffs if these two teams meet up again.
Dubas said during a media scrum following the trade that he and the rest of the management group believed the team earned it and they deserved a move of this magnitude. Well, now that Dubas has pushed all of his chips into the center of the table, it's up to the group to go to work and get the job done. It's been said before, and it will be said multiple times in the future, but I am saying it right now, this Leafs team is different, and if they can remain healthy down the stretch and into the playoffs? The sky's the limit. Buckle up, Leafs Nation; I think it's going to be a very entertaining spring!
WELCOME BACK TO LEAFS LATE NIGHT! Presented by Inside The RinkRoscoe / Galaxy Biehn – Dubas Out?!?- Remember All The Good Times We Shared- I Don't Love Our Options- Matthews Next Deal?- Keefe's Fate- AI MascotsSPORTS! IS FUNMERCH IS AVAILABLE!JOIN OUR DISCORD!Remember to follow us on Twitter @LeafsLateNight & IG @LeafsLateNightCheck out Mike, Josh, and Nathan's articles on the Leafs + many more! insidetherink.com