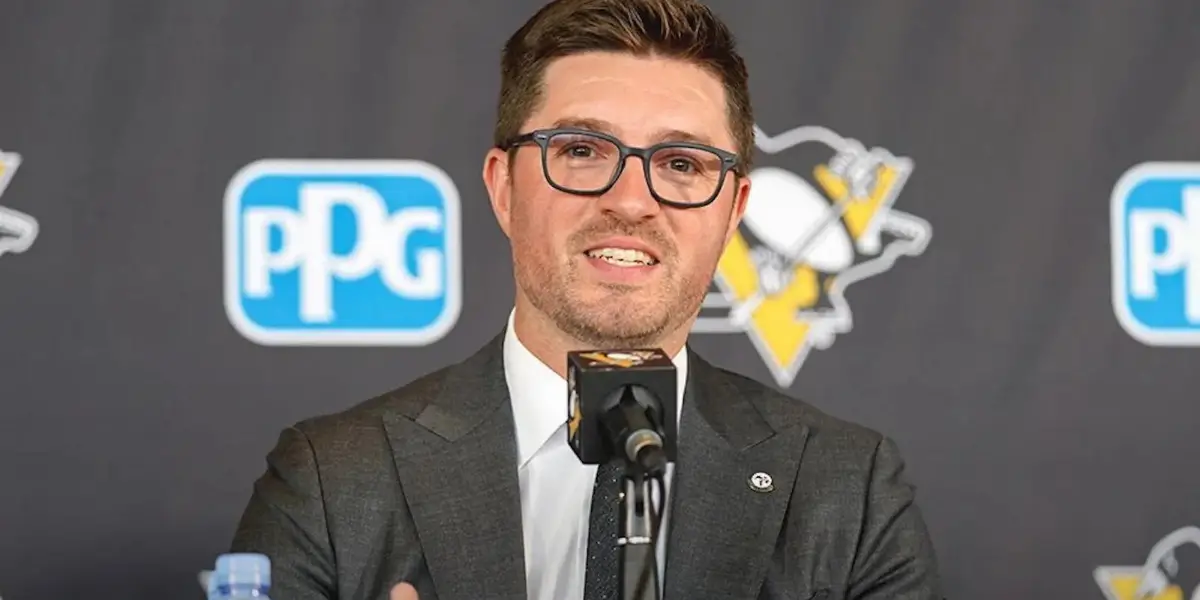 The Pittsburgh Penguins finally have a lottery pick for the first time in a long time. 
The Penguins have only had a handful of first-round picks in the past ten years, with them in "win now" mode. The Penguins have traded most of their first-round picks, along with top prospects, in exchange for players to help their yearly Stanley Cup run. With that comes a lack of draft picks and prospects on the Wilkes-Barre/Scranton Penguins. 
Now that Kyle Dubas is the Pens' newest President of Hockey Operations and their current interim General Manager, he will look to take his experience from a similar situation with the Toronto Maple Leafs and apply it to re-developing the Penguins. 
Dubas has taken part in six NHL Drafts as either GM or Interim GM. In all six drafts, he has traded down in the draft to acquire extra assets for his team. Last year, he dumped goalie Petr Mrazek's $3.8 million salary on the Chicago Blackhawks, sending the 25th overall pick as well to Chicago in exchange for the 38th overall pick. 
In 2015, between the firing of Dave Norris and the hiring of Lou Lamoriello, Dubas was the interim GM, and he made the most of his few weeks in charge of the moves. At the 2015 draft, Dubas traded pick 24 in exchange for pick 29 and pick 61. Then traded pick 29 in exchange for pick 34 and pick 68. 
Unfortunately, the strategy failed that year, as with the 24th pick, the Philadelphia Flyers selected forward Travis Konecny, who now has 332 points in 488 NHL games. The Leafs selected defenseman Travis Dermott with pick 34, forward Jeremy Bracco with pick 61, and forward Martins Dzierkals with pick 68. Dermott was the most notable selection, as he played 251 games with the Leafs before being dealt to Vancouver in 2021. 
On July 1st, 2015, Dubas then shipped Phil Kessel to the Penguins in a blockbuster trade while still the interim GM. After Lamoriello took over on July 23rd, Dubas went back to being the assistant GM. It wasn't until when Uncle Lou was fired following the 2017-18 season that Dubas once again became the GM, this time as the official GM. At the 2018 draft, he once again traded down several spots and added a second-round pick. 
The strategy worked a lot better than in 2015. After reading the 25th overall pick to Buffalo for the 29th overall pick and the 76th overall pick, the Leafs selected defenseman Rasmus Sandin with the first-round pick from Buffalo, while the Sabres selected forward Dominik Bokk 25th overall. Bokk has yet to play in the NHL, while Sandin had ten goals and 48 points in 140 games with the Leafs before being dealt to Washington this past February. Dubas sent Sandin to Washington in exchange for defenseman Erik Gustafsson and a first-round pick, which is now 28th overall. 
Dubas has also traded down later in the draft as well. For example, in 2020, he traded down in the second round to acquire a third-round pick. The Ottawa Senators, who acquired the 44th overall pick from Toronto, drafted forward Tyler Kleven, who played in eight games with the Senators last season. In 2022, he traded down in both the third and fourth rounds as well. Dubas also isn't shy of trading first-round picks too. He traded the 13th overall pick in 2020 to Carolina so they would take forward Patrick Marleau's contract. That selection ended up being forward Seth Jarvis, who has 79 points in 150 NHL games. 
He also is one to acquire first-round picks as well. Besides the Sandin trade, he also acquired the Penguins' 2020 first-round pick in exchange for forward Kasperi Kapanen. 
This year, Dubas will have the 14th overall pick to work with. The Penguins also have a third-round selection from New Jersey, a fifth-round pick, a sixth-round pick, and two seventh-round picks from the Leafs and Panthers. 
I don't expect Dubas to move many, if any, players at the draft, as most players, have a no-movement clause in their contract to begin with. However, I do expect that Dubas' first move as a GM will involve him moving back in the draft. As I mentioned before, he is six-for-six in moving back in drafts with him as GM.