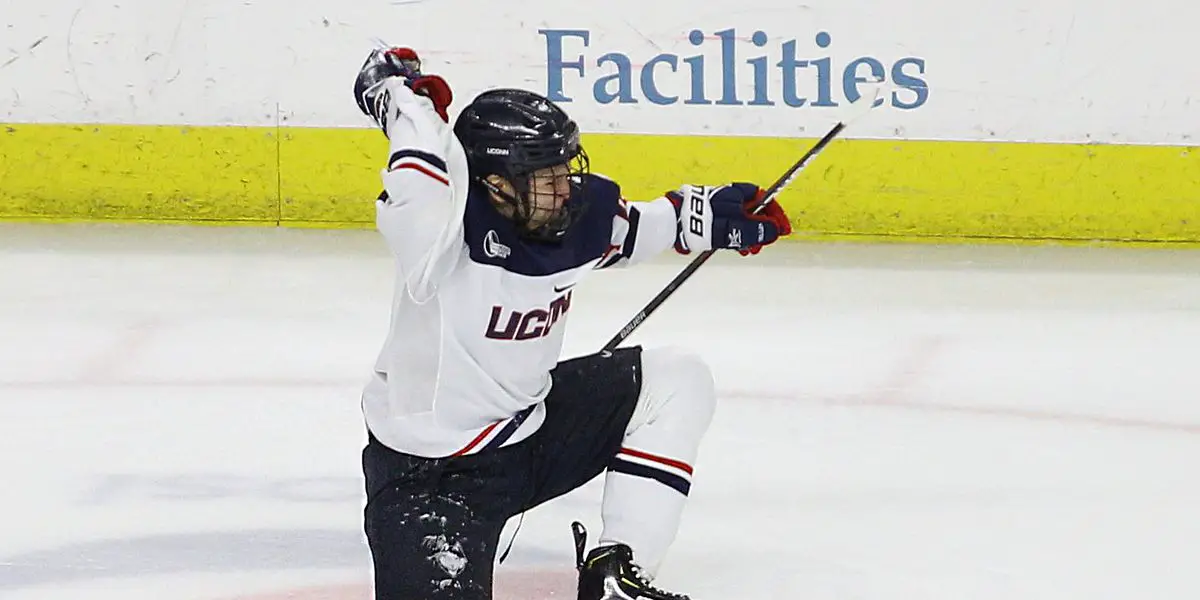 He can't legally drink in the United States, but he can bury the biscuit, and he'll absolutely drill you if your head is down. Ryan Tverberg, one of Toronto's three 7th round picks in 2020, is having a monster year for UConn in the NCAA. The 19-year-old is tearing it up to the tune of 9-6-15 in 11 games. He sits tied for 16th in the NCAA scoring race, and a five-game goal streak has him tied for 3rd in league-wide goal scoring.
Best described as a 'buzz-saw' type player, Tverberg has always played a hard-nosed, projectable game. He's consistently among the hardest working players on the ice in every one of my viewings. He's heavy on the forecheck and doesn't skimp out on backchecks. Standing 6'0 and weighing in at 190 lbs, the guy wins a ton of puck battles for someone of average size. He's an effective skater, if not particularly efficient. Skating won't hold him back at the pro level, but he stands to benefit from cleaning up his stride a bit. Tverberg's wrist shot is heavy, and he's scored a few goals from a distance in his NCAA career, but the forward does most of his damage from around the net. The puck always seems to pop out of scrums onto his stick or land on his blade off broken plays.
Here are a couple of his goals for your viewing pleasure:
Nobody could have predicted this level of production from the 7th rounder, but it seems people are starting to take notice, including USA hockey:
While ineligible to play for the USA at the World Juniors due to previous play for Canada on the world stage, continued production at this level may earn him an invite to Canada's selection camp. Canada's talent pool for this year's WJC is ridiculous, so even earning an invite to selection camp would be quite the accomplishment for Tverberg in what has already been a banner year for the Leaf's prospect.