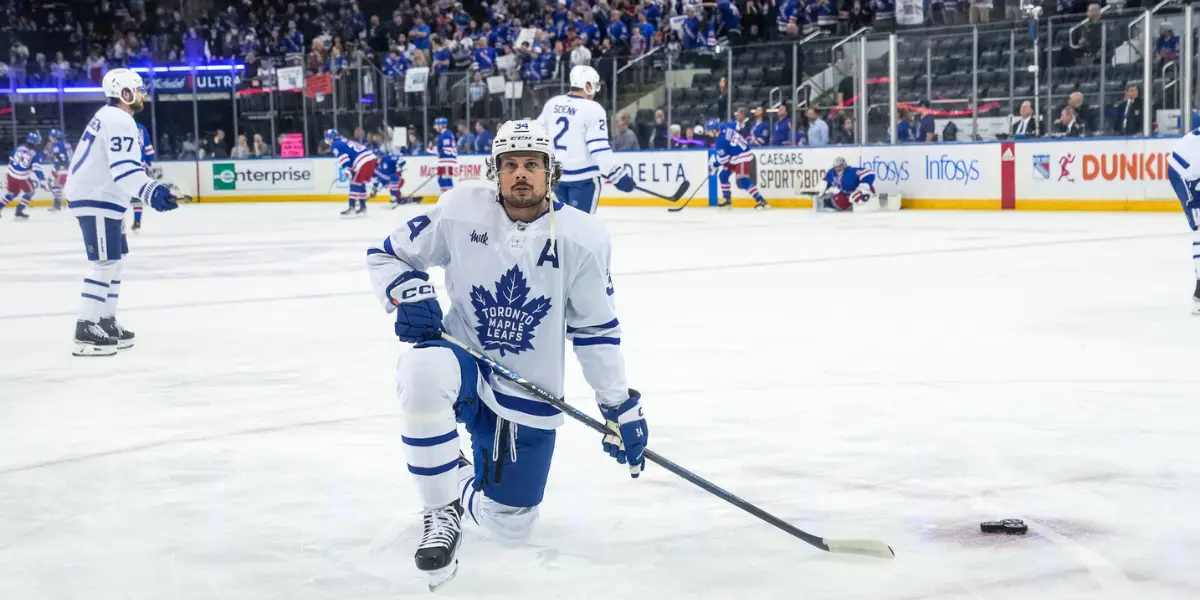 It's playoff time in Toronto, and as anticipated for months, the Leafs are set to play the Lightning starting tonight. With an improved team from last season's roster, the Leafs will be looking to complete what they couldn't last year and hopefully advance beyond the first round. Playoffs are about finding another gear to your game and grinding out wins, and the leafs will look to do that as they have more "killer instinct" and depth scoring than they had last season. We're on home ice tonight, and it's looking like it will be a whole house tonight, showing the passion as the fans and Leafs hope for a game one victory and eventual series victory.
Leafs Projected Lineup
Lightning Projected Lineup
Forwards
Stamkos – Point – Kucherov
Hagel – Cirelli – Killorn
Eyssimont – Paul – Colton
Maroon – Bellemare – Perry
Defense
Hedman – Perbix
Sergachev – Raddysh
Cole – Cernak
Goalies
Vasilevskiy
Elliott
Three Things to Look Out For
Marner
Marner has indisputably been one of the Leafs' best forwards this season, and for the Leafs to succeed in the playoffs, he will likely need to continue to be one of their best players. One thing I've noticed over the past few years is how the tight game that's played in the playoffs affected Marner. Marner excels at having space and using that to create a play, but with less space given to players in the playoffs, that becomes a much more complex challenge. Marner needs to find new ways to create space and make plays, as the team needs him to be a playmaker. Marner has had a solid season and will look to help elevate the Matthews and the Leafs this postseason.
Samsonov
Many reporters have spent much of the year since Murray and Samsonov became Leafs doubting the goaltenders or questioning whether the risk will pay off or not. Samsonov has made his best effort to silence the doubters with quite an impressive regular season, being a top-10 goalie in the league and bringing consistency to the goaltending position. Ultimately that doesn't matter if he plays poorly in the playoffs, but Samsonov has definitely earned his spot as the starter these playoffs. Samsonov excels at high-danger saves and will look to help keep the goals against down to help push the Leafs to the next level this playoff season.
Schenn
Luke Schenn has been getting mixed reviews this season since being traded to the Leafs. Schenn isn't a fast skater but brings physicality to the lineup. I would like to see Rielly and Schenn start winning their minutes together, as ultimately, to win a game, it starts by winning minutes, but I do think the physicality Schenn brings to the lineup has value. Schenn needs to elevate his game to the next level and limit the chances against, as very capable defensemen are watching from the press box.
It's finally playoff season. Let's hope the Leafs can prove the doubters wrong. Tonight's game starts at 7:30 PM EST on Sportsnet!
Thanks for reading! Feel free to follow me on Twitter @nathan_bondy.
WELCOME BACK TO LEAFS LATE NIGHT! Presented by Inside The RinkRoscoe / Galaxy Biehn – Dubas Out?!?- Remember All The Good Times We Shared- I Don't Love Our Options- Matthews Next Deal?- Keefe's Fate- AI MascotsSPORTS! IS FUNMERCH IS AVAILABLE!JOIN OUR DISCORD!Remember to follow us on Twitter @LeafsLateNight & IG @LeafsLateNightCheck out Mike, Josh, and Nathan's articles on the Leafs + many more! insidetherink.com