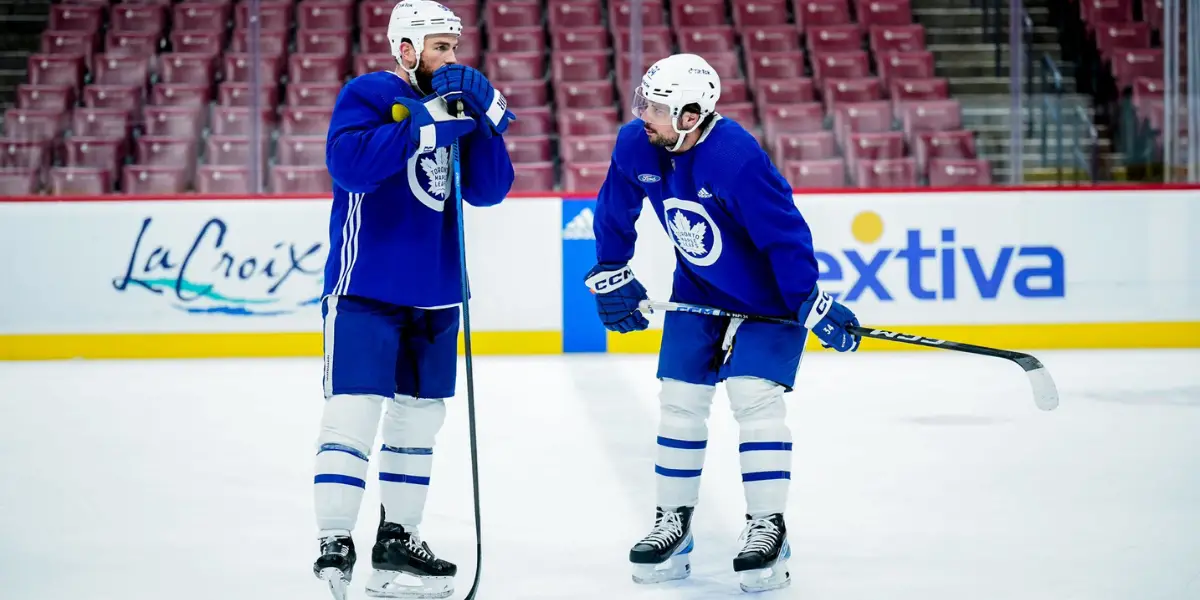 After three games that haven't gone to plan for the Leafs, they now find themselves on the brink of elimination. If there were ever a "Do or Die" game, it would be tonight, as a loss means an exit from the 2023 NHL Playoffs. The Leafs have been the team driving more of the offense throughout this series, but they've had trouble converting on their chances, while the Panthers have been able to capitalize on Leafs' mistakes and, ultimately, their own chances as well. The Leafs will look for a strong effort tonight throughout the lineup and hope to solve Bobrovsky, who suddenly looks like a good goalie again.
Leafs Projected Lineup
Panthers Projected Lineup
Forwards
Verhaeghe – Barkov – Duclair
Cousins – Bennett – Tkachuk
Luostarinen – Lundell – Reinhart
White – Staal – Dalpe
Defense
Forsling – Ekblad
Staal – Montour
Mahura – Gudas
Goalies
Bobrovsky
Lyon
Three Things to Look Out For
Woll
Woll found himself playing in relief of Samsonov in game 3, but not due to Samsonov letting in goals and being pulled. After a collision between Schenn and Samsonov, he was injured and unfit to continue the rest of the game. Woll stepped in and played a decent game, but the team wasn't able to provide offense to help him out all that much. His read on the Overtime goal was a bit slow, but ultimately, it was a decent outing for Woll. If the Leafs want to win tonight, they will likely need Woll to play a solid game tonight as he gets the start between the pipes. Now that Woll has had time to prepare for the start look for him to be a calming presence tonight and hopefully help lead the Leafs to see another day.
Matthews/Marner
Matthews and Marner have been receiving a lot of criticism since round 2 started, and that's largely because they've struggled to convert their chances. It seems like something is off with them, and they can't buy a goal, but that needs to change if the Leafs want a chance in this series. Ultimately Marner and Matthews both played a big part in getting us through the regular season and into Round 2 and deserve credit for that. Still, ultimately if they're not producing, the 2nd round will be as far as the Leafs can go. Let's hope that by putting Jarnkrok with the two, they'll be able to replicate some of the success they've had earlier in the season.
O'Reilly
O'Reilly was brought to Toronto to help push the Leafs past the hump, and he certainly did that, playing a large part in getting them to the second round, but like Matthews and Marner, he has seen fewer results lately himself. O'Reilly, nicknamed "The Factor," hasn't been near as much of a factor as he needs to be for this team in the second round, and actually made a crucial mistake last game late that Woll had to bail him out on. Look for O'Reilly to bounce back tonight and have a better game as he looks to once again be "The Factor."
Tonight's game starts at 7:00 PM EST on Sportsnet!
Thanks for reading! Feel free to follow me on Twitter @nathan_bondy.
WELCOME BACK TO LEAFS LATE NIGHT! Presented by Inside The RinkRoscoe / Galaxy Biehn – Dubas Out?!?- Remember All The Good Times We Shared- I Don't Love Our Options- Matthews Next Deal?- Keefe's Fate- AI MascotsSPORTS! IS FUNMERCH IS AVAILABLE!JOIN OUR DISCORD!Remember to follow us on Twitter @LeafsLateNight & IG @LeafsLateNightCheck out Mike, Josh, and Nathan's articles on the Leafs + many more! insidetherink.com