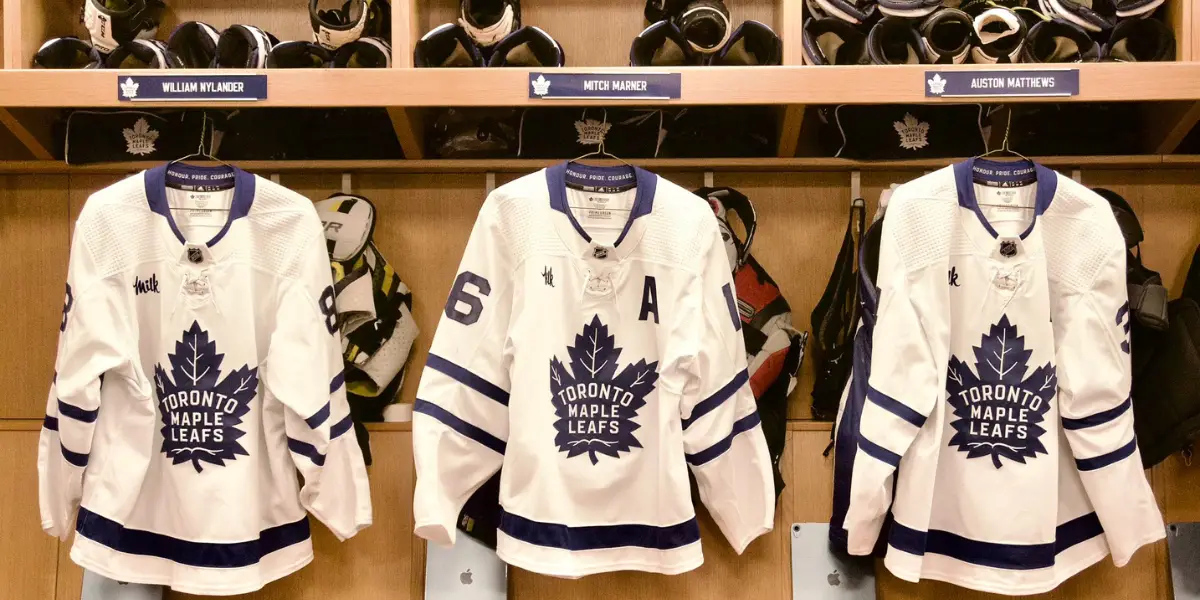 Between Pastrnak having an insane season, Ullmark putting up crazy numbers, the return of Krejci, and more, the Bruins are looking like an unstoppable team at this point in the season. They currently sit at the top of the league in standings and 9 points ahead of the Leafs heading into today's matchup. Tonight is set to be a competitive game as the two top teams in the Atlantic battle it out in Boston.
Leafs Projected Lineup
With Holmberg out, the Leafs will move Kerfoot back to the middle of the ice. Murray didn't skate this morning, which is normal when he starts. These are the lines that the team will be rolling out tonight, with Murray in goal.
Bruins Projected Lineup
Forwards
Marchand – Bergeron – Smith
Zacha – Krejci – Pastrnak
Hall – Coyle – Frederic
Foligno – Nosek – Greer
Defense
Grzelcyk – McAvoy
Lindholm – Carlo
Forbort – Clifton
Goalies
Ullmark
Swayman
Three Things to Look Out For
Matthews
After sitting two games due to an ailment and sickness, Matthews is back to play against the Bruins tonight. There's a lot of speculation that his injury is a rib injury due to clear discomfort after a Jamie Benn cross-check. Still, regardless, Keefe and Matthews aren't getting specific about the injury. Matthews will look to add some offense to a team that only registered one goal last game. It will be great to see Nylander back with Matthews as they look to take another win from the Bruins.
Simmonds
Simmonds is getting an opportunity given to him on a silver platter as both McMann and Holmberg will have to be out of the lineup due to an illness going around the dressing room. Tonight is another opportunity for Simmonds to make a difference in the lineup. I'm hoping Simmonds can contribute offensively tonight and finally net his first goal of the season. Simmonds is already getting his third game in the lineup in January after only two games in December.
Timmins
Timmins was the victim of a fully healthy lineup and found himself as the odd man out, even with solid play. Fortunately for him, though, he has found himself back in the lineup as Brodie suffered a rib injury. Timmins finds himself playing with Morgan Rielly and likely will get a decent amount of playing time tonight. It's up to him to boost his stock so that next time the Leafs are fully healthy on the backend, he isn't the one sitting.
The Leafs take on the Bruins at 7:00 PM EST tonight on Sportsnet.
Thanks for reading! Feel free to follow me on Twitter @nathan_bondy.
Appreciation in Leafs Nation – RD2 GAME 5
–
Leafs Late Night
WELCOME BACK TO LEAFS LATE NIGHT! Presented by Inside The RinkRoscoe / Fanalyst / Galaxy Biehn / Marty From Keswick- We Didn't Want Florida- Rielly Robbed- Roscoe vs. Fanalyst: What Was The Deciding Factor?- Does The Regular Season Matter?- Leafs Nation Stays *mostly* PositiveMERCH IS AVAILABLE!JOIN OUR DISCORD!Remember to follow us on Twitter @LeafsLateNight & IG @LeafsLateNightCheck out Mike, Josh, and Nathan's articles on the Leafs + many more! insidetherink.com