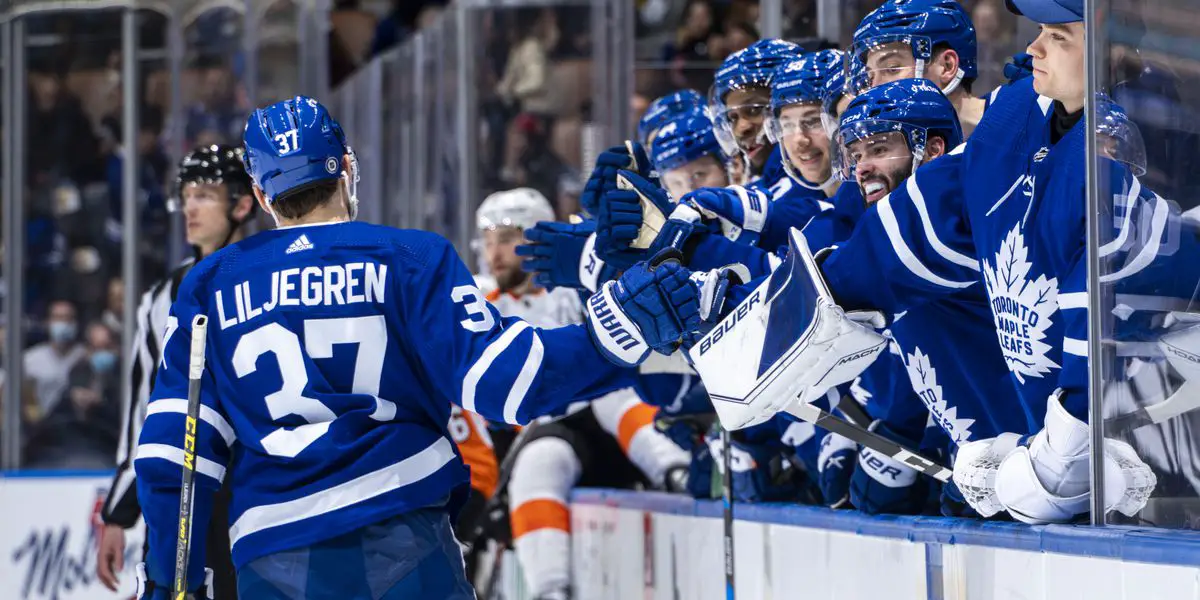 After an intense game against the Bruins, the Leafs are looking to rebound against the Panthers. The Panthers went from a President's Trophy winner to looking like they may miss the playoffs in less than a year. Historically, the Leafs must make sure not to underestimate their opponent as there still is a lot of skill on this Panthers team. the Leafs and Panthers have had great games against each other, and even with Duclair and Hornqvist out, I expect it to be entertaining.
Leafs Projected Lineup
Panthers Projected Lineup
Forwards
Lundell – Barkov – Reinhart
Verhaeghe – Bennett – Tkachuk
Denisenko – Luostarinen – Cousins
Lomberg – Staal – Smith
Defense
Forsling – Ekblad
Staal – Montour
Mahura – Gudas
Goalies
Bobrovsky
Lyon
Three Things to Look Out For
Liljegren
Rielly has been struggling since coming back from his injury, and I'm sure the fact he's played with just about every Leafs' defenseman in that time hasn't helped. Rielly looks best while playing with Brodie, but with Brodie injured, finding him a consistent partner has been a struggle and therefore has likely lost some confidence. Liljegren has been one of the team's best defensemen this season by defensive metrics. Look for Liljegren to elevate Rielly's game and help contribute to the Leafs' success tonight in his second "tryout" with Rielly.
McMann
McMann has looked solid in his two games with the Leafs so far and found him out last game with an illness that's been going around in the dressing room. McMann is somewhat of a late bloomer who is looking to secure a job in the NHL. I am sure the Leafs want to get a good look at him to see what role he could potentially fill on the team both this year and in the future. McMann found himself with his first career goal called back last game, so look out for him to come out strong tonight while trying to get his first NHL goal and point.
Benn
Benn is back in the lineup tonight, and he may be out of it once Sandin is healthy, so I'm sure he is looking to capitalize tonight. Benn likely finds himself in the lineup mainly due to Sandin coming off the same illness previously mentioned. Nonetheless, tonight is an opportunity for him to show his value to the team, as he is on the third pairing with Timmins. Both Timmins and Benn likely got more of an increased role than they should have due to Brodie being out and Rielly needing a partner. Neither of the two looked great, but tonight they'll get a chance to prove they can be important players to the team with proper deployment.
Murray gets the nod tonight as the Leafs take on the Panthers at 7:00 PM EST on Sportsnet.
Thanks for reading! Feel free to follow me on Twitter @nathan_bondy.
Appreciation in Leafs Nation – RD2 GAME 5
–
Leafs Late Night
WELCOME BACK TO LEAFS LATE NIGHT! Presented by Inside The RinkRoscoe / Fanalyst / Galaxy Biehn / Marty From Keswick- We Didn't Want Florida- Rielly Robbed- Roscoe vs. Fanalyst: What Was The Deciding Factor?- Does The Regular Season Matter?- Leafs Nation Stays *mostly* PositiveMERCH IS AVAILABLE!JOIN OUR DISCORD!Remember to follow us on Twitter @LeafsLateNight & IG @LeafsLateNightCheck out Mike, Josh, and Nathan's articles on the Leafs + many more! insidetherink.com