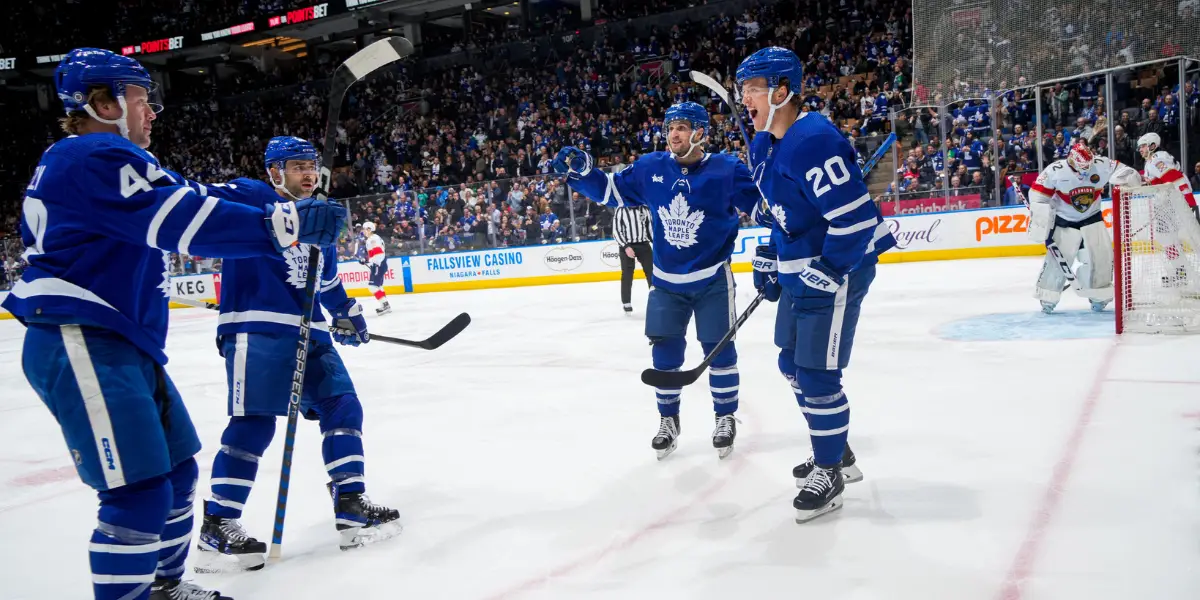 Between the Jets' new coach, Morrissey having a phenomenal year, and Helleybuck returning to Vezina caliber form, the Jets have looked much better this season. They are currently sitting tied for first in their division, and it looks like they will make the playoffs. The Leafs are coming off quite an entertaining game on Tuesday with a comeback win and are looking to start tonight's game right, so they don't find themselves down goals, as the Jets will be much less forgiving than the Panthers were.
Leafs Projected Lineup
Jets Projected Lineup
Forwards
Connor – Dubois – Wheeler
Barron – Scheifele – Ehlers
Perfetti – Lowry – Maenalanen
Kuhlman – Stenlund – Gagner
Defense
Morrissey – DeMelo
Dillon – Pionk
Heinola – Schmidt
Goalies
Hellebuyck
Rittich
Three Things to Look Out For
Sandin
Sandin finds himself back in the lineup after being out due to illness. Look for Sandin to try and quickly catch up to the pace of the game as he starts tonight on the third pairing with Benn. Sandin has slowly built up a solid season, and although he's not paired with Liljegren tonight will look to continue adding to that in hopes of becoming a key player for the playoffs.
Samsonov
With some recent struggles from Samsonov and a couple of solid games from Murray, it looked as if Murray was starting to get the edge for the starting job in net. Just when Murray looked to be getting more of the starts, he gave up four goals (last game) and found himself on the bench, with Samsonov saving all the shots he faced after relieving Murray, helping lead the Leafs to a 5-4 overtime win. Samsonov will look to build off of that momentum and help the Leafs secure a win tonight vs. the Jets.
Engvall
Engvall is another player who got a lot of hate for his start to the season. It's worth noting he had an ankle injury which likely made it harder for him to catch up to the pace of his teammates. Since then, though, he has put up solid numbers both offensively and defensively. He has a lot of speed, and we are seeing more of it. If he keeps using his speed and growing in confidence, I'm sure he will be a key part of this year's playoff run.
Tonight's battle against the Jets begins at 7:00 PM EST on TSN.
Thanks for reading! Feel free to follow me on Twitter @nathan_bondy.
Appreciation in Leafs Nation – RD2 GAME 5
–
Leafs Late Night
WELCOME BACK TO LEAFS LATE NIGHT! Presented by Inside The RinkRoscoe / Fanalyst / Galaxy Biehn / Marty From Keswick- We Didn't Want Florida- Rielly Robbed- Roscoe vs. Fanalyst: What Was The Deciding Factor?- Does The Regular Season Matter?- Leafs Nation Stays *mostly* PositiveMERCH IS AVAILABLE!JOIN OUR DISCORD!Remember to follow us on Twitter @LeafsLateNight & IG @LeafsLateNightCheck out Mike, Josh, and Nathan's articles on the Leafs + many more! insidetherink.com