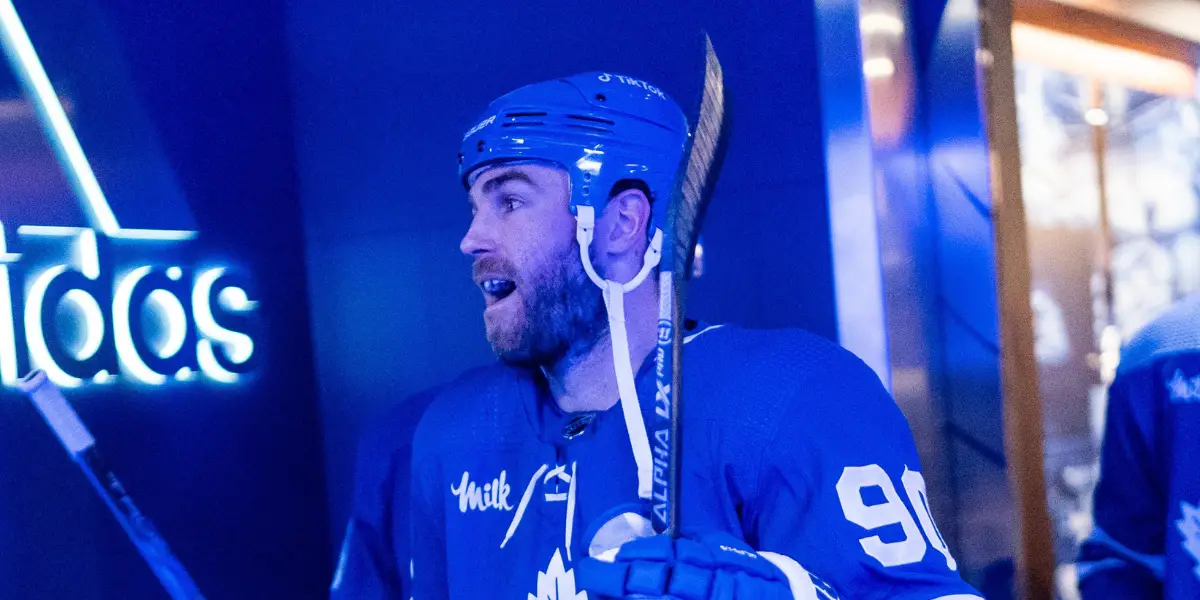 It's O'Reilly and Acciari's second game with the Leafs, and at this point, they are probably riding on adrenaline. The Leafs had a great showing last night and were able to net a win against the Canadiens. After playing Chicago earlier in the week, the Leafs are back against them, but this time with less of a focus on what Kane could potentially bring the Leafs as they likely aren't interested anymore. Tonight is another important game for the Leafs to win to start to take over the lead in points over Tampa.
Leafs Projected Lineup
The lineup for tonight hasn't been confirmed, so here are the lines from last night. Samsonov did travel with the team, so he is projected to start tonight.
Forwards
Bunting – Matthews – Nylander
Tavares – O'Reilly – Marner
Engvall – Kämpf – Järnkrok
Aston-Reese – Acciari – Kerfoot
Defense
Rielly – Brodie
Giordano – Liljegren
Timmins – Holl
Goalies
Samsonov
Woll
Blackhawks Projected Lineup
Forwards
Kurashev – Domi – Kane
Johnson- Guttman – Raddysh
Dickinson – Lafferty – Athanasiou
Katchouk – Johnson – Blackwell
Defense
McCabe – Jones
Johnson – Murphy
Jones – Mitchell
Goalies
Mrazek
Stauber
Three Things to Look Out For
Tavares
Keefe has talked to Tavares multiple times about switching to the wing, but due to depth down the middle, that hasn't happened until now. With O'Reilly in the mix, Keefe has been able to experiment with Tavares on the wing. The line looked good last night, and O'Reilly won 12 out of 14 draws. I'm interested to see how long Tavares lasts on the wing and the impact he can make. Tavares is great on the faceoff circle though, so we will have to wait and see if this stacked second line sticks or if the two centers get split to separate lines.
Timmins
Timmins is back in the lineup after one game out. While he was able to net a goal, Keefe wasn't impressed by the two penalties he took. Keep an eye on Timmins tonight as he looks to keep up his offensive success while being defensively responsible in hopes of staying in the lineup. We're at a key point in the season where Dubas is watching to see what he needs to do to help his team in the playoffs, and I'm sure Timmins wants to prove his worth.
Engvall
Engvall has been solid this season despite the frustration some may have about him not using his size fully to his advantage. When he's on the ice, the Leafs have more expected goals for than against, and his offensive numbers have started to pick up. He's now on pace for 18 goals, and that includes a poor first few games of the season. Keep an eye on Engvall as he looks to be a key depth piece for the team down the stretch.
Samsonov takes the goal tonight as the Leafs take on the Blackhawks at 6:00 pm EST on Sportsnet.
Thanks for reading! Feel free to follow me on Twitter @nathan_bondy.
WELCOME BACK TO LEAFS LATE NIGHT! Presented by Inside The RinkRoscoe / Galaxy Biehn – Dubas Out?!?- Remember All The Good Times We Shared- I Don't Love Our Options- Matthews Next Deal?- Keefe's Fate- AI MascotsSPORTS! IS FUNMERCH IS AVAILABLE!JOIN OUR DISCORD!Remember to follow us on Twitter @LeafsLateNight & IG @LeafsLateNightCheck out Mike, Josh, and Nathan's articles on the Leafs + many more! insidetherink.com