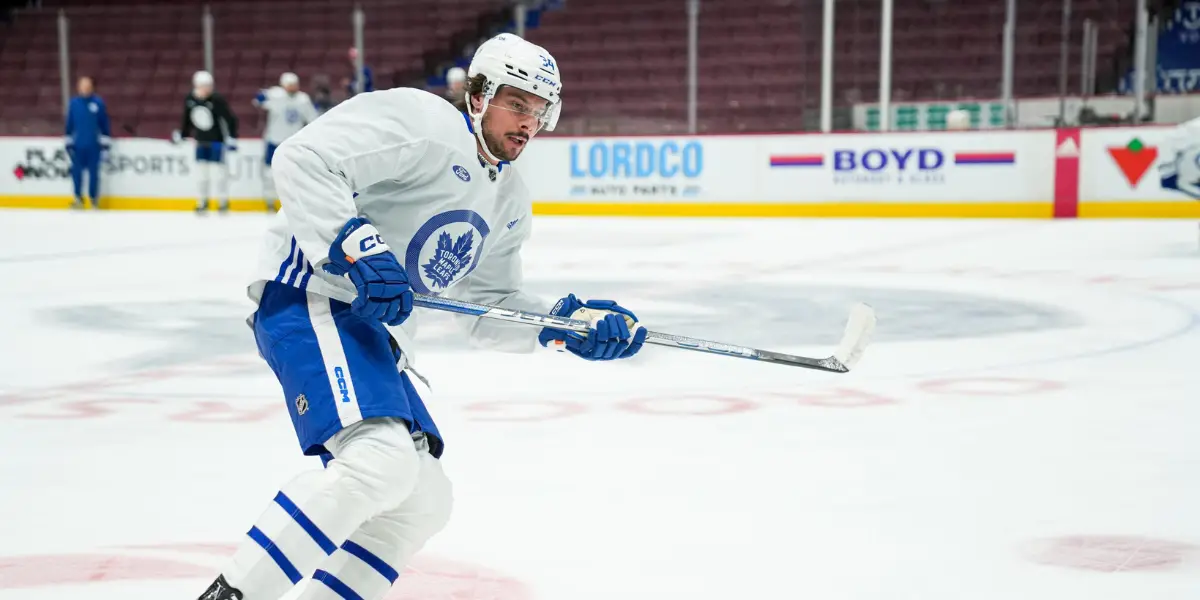 The Leafs are back at Scotiabank Arena for the first time since the trade deadline. After a moderately successful 3-2-0 road trip, the Leafs are back on home ice for the next four games. It all starts against the Oilers in Campbell's first game back in Toronto, and although he isn't projected to play tonight, I'm sure he will receive a warm welcome and a video tribute. The Leafs will hope to bring the fans a solid game and look to add another win to their record, unlike their poor effort against the Oilers just a few games ago.
Leafs Projected Lineup
Oilers Projected Lineup
Forwards
Kane – McDavid – Hyman
Nugent-Hopkins – Draisaitl – Yamamoto
Foegele – Bjugstad – Janmark
Shore – McLeod – Ryan
Defense
Nurse – Ceci
Ekholm – Bouchard
Kulak – Desharnais
Goalies
Skinner
Campbell
Three Things to Look Out For
Gustafsson
Gustafsson is back in the Leafs lineup after finding himself out of the lineup on Tuesday. It seems the Leafs want to see more of their defensemen than depth forwards currently, as they elected to run an 11F 7D setup tonight. The minutes on the back end will likely be divided, and although Gustafsson looks to be lining up with Rielly, I'm sure we will see him take shifts with other partners too. Keep an eye on Gustafsson tonight as he looks to limit his nerves and mistakes while starting to contribute to this Leafs team.
Murray
Murray played a solid game last Saturday and was hung out to dry by his team. He kept them in the game for the first two frames but could only do so much after multiple turnovers on the powerplay led to shorthanded goals against him. Murray may have been off for quite some time, but he didn't show signs of it. It's important for the team to keep both goalies in their tandem fresh but ensure they don't spend too much time on the bench between starts. Murray will look to have another solid start tonight, and hopefully, the team will give him some support, too, so he can end up in the win column again.
Matthews
The last battle between Matthews and McDavid didn't look like much of a battle at all, as McDavid had another impressive game, and Matthews had a relatively poor game himself. Matthews, fresh off scoring against New Jersey, will look to change the script tonight and be a factor in the Leafs offense tonight. Matthews can help on both sides of the puck, but I expect him to have a better offensive game tonight.
Tonight's game starts at 7 PM EST on Sportsnet and CBC!
Thanks for reading! Feel free to follow me on Twitter @nathan_bondy.
WELCOME BACK TO LEAFS LATE NIGHT! Presented by Inside The RinkRoscoe / Galaxy Biehn – Dubas Out?!?- Remember All The Good Times We Shared- I Don't Love Our Options- Matthews Next Deal?- Keefe's Fate- AI MascotsSPORTS! IS FUNMERCH IS AVAILABLE!JOIN OUR DISCORD!Remember to follow us on Twitter @LeafsLateNight & IG @LeafsLateNightCheck out Mike, Josh, and Nathan's articles on the Leafs + many more! insidetherink.com