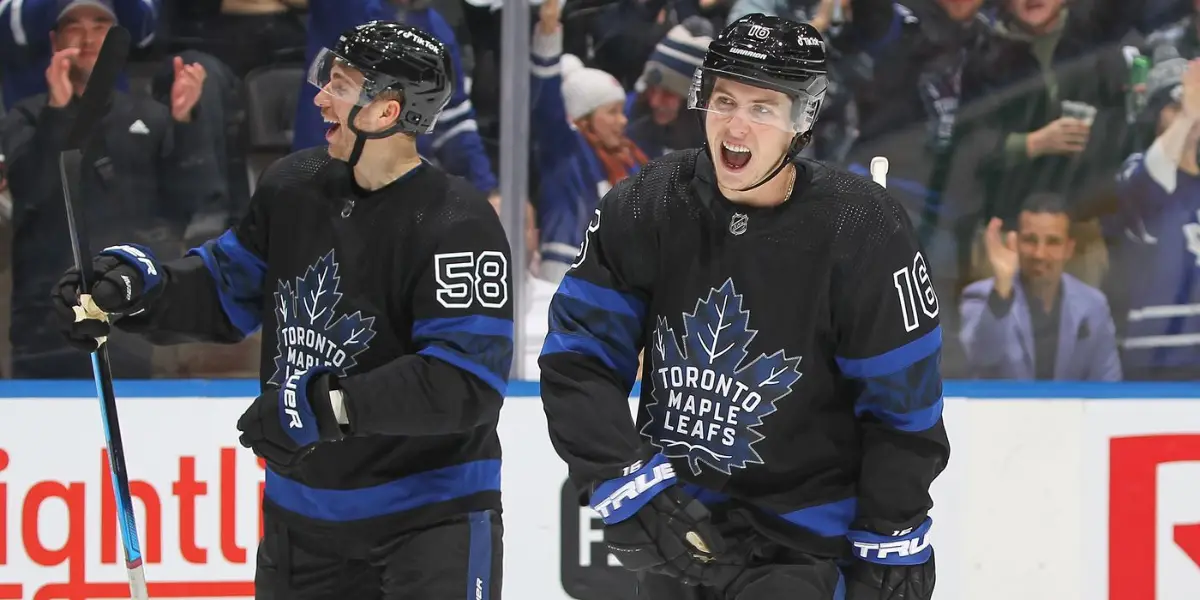 It's Next-Gen Game for the Leafs tonight as they face off against the Panthers, whose recent loss officially helped them clinch a playoff spot. The Panthers find themselves currently on the outside looking in for a playoff spot, while the Leafs look to continue their grind towards home-ice advantage against their likely opponents, the Tampa Bay Lightning. Look for a strong effort tonight as the team looks to win more than one game in a row.
Leafs Projected Lineup
Panthers Projected Lineup
Forwards
Luostarinen – Barkov – Duclair
Verhaeghe – Lundell – Tkachuk
Lomberg – Staal – Reinhart
Smith – White – Cousins
Defense
Forsling – Ekblad
Staal – Montour
Mahura – Gudas
Goalies
Bobrovsky
Lyon
Three Things to Look Out For
Liljegren
Liljegren has had a solid season and has been one of the most consistent members of this team's defense until some shaky play recently. Liljegren has looked off the past couple of weeks, having his worst game two games ago. Due to this, he found himself watching from the press box, but with the Leafs running 11/7 again tonight, Liljegren will be back in the lineup. Look for Liljegren to play a solid game, limit his mistakes, and hopefully build confidence back to being the solid defender we know and love.
Samsonov
Samsonov left the team a week ago, with the birth of his son upcoming. He finds himself back in the lineup tonight as the starting goalie, looking to have a solid showing. One of the things with Samsonov being off is that it allowed the goalie to fully recover from his minor ailments. With a full-health Samsonov tonight, I expect him to be a difference-maker.
Bunting
After a clip with Bunting looking away while Keefe was instructing him, there was much speculation that the relationship between the forward and coach had been "souring," but both Bunting and Keefe squashed that. Bunting stated that Keefe is one of the reasons he signed in Toronto, and it's also important to remember that Keefe has been coaching Bunting throughout most of his pro hockey career, between the Soo and Leafs. Bunting needs to elevate his game and be a contributor who is tough to play against, as he has been most of this season. Keep an eye on Bunts tonight as he looks to pitch in.
Tonight's game starts at 7:30 PM EST on Sportsnet!
Thanks for reading! Feel free to follow me on Twitter @nathan_bondy.
WELCOME BACK TO LEAFS LATE NIGHT! Presented by Inside The RinkRoscoe / Galaxy Biehn – Dubas Out?!?- Remember All The Good Times We Shared- I Don't Love Our Options- Matthews Next Deal?- Keefe's Fate- AI MascotsSPORTS! IS FUNMERCH IS AVAILABLE!JOIN OUR DISCORD!Remember to follow us on Twitter @LeafsLateNight & IG @LeafsLateNightCheck out Mike, Josh, and Nathan's articles on the Leafs + many more! insidetherink.com