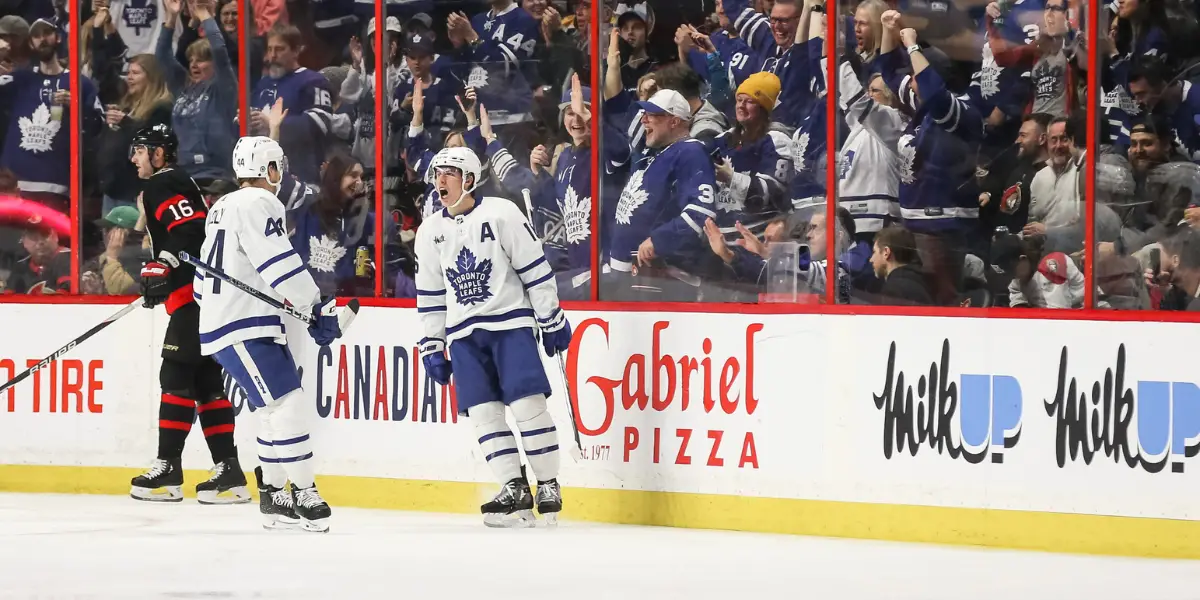 The Leafs secured a 3-0 win against the Senator last night and will be looking to win two games in a row for the first time in quite a while. With their first-round matchup officially confirmed against the Tampa Bay Lightning, the focus now shifts to preparing for that series. For the Leafs, it looks like that will come in the form of load management. McCabe and Giordano find themselves out of the lineup due to load management, while Marner up front also finds himself out for the same reason. It's important for players to be as close to full health as possible for the start of the playoffs so they can play at a high level come playoff time. Even with those 3 out of the lineup, there's still reason to look forward to tonight's game, which will be outlined below. Murray gets the net as the Leafs look to add yet another win to their solid back-to-back night two record.
Leafs Projected Lineup
Red Wings Projected Lineup
Forwards
Kubalik – Larkin – Perron
Copp – Kasper – Raymond
Erne – Veleno – Luff
Berggren – Suter – Chiasson
Defense
Walman – Seider
Maatta – Chiarot
Oesterle – Lindstrom
Goalies
Nedeljkovic
Hellberg
Three Things to Look Out For
Timmins
With the trade deadline for a contending team, it usually means more players come into the organization, and this was no exception for the Leafs. Often someone loses ice time due to this, and in this case, Timmins has been the victim of this, having not played since February 24th. With Giordano and McCabe being off today, though, Timmins will find himself back in the lineup. Timmins has been a pleasant surprise, and hopefully, having the month of March off won't hurt him too much. Timmins looks like a piece the team wants around next year, so getting him into some games to end the season is great for him.
Abruzzese
It's been a year now since Nick Abruzzese signed with the Leafs, and after making his debut with the Leafs last year, he has found himself in the Marlies all season until now. With O'Reilly and Acciari out and Marner being rested today, it's led to a Marlies callup, and after a decent season with the Marlies so far, Abruzzese got the call to play with the Leafs tonight. Look for Abruzzese to show tonight that he is developing nicely and can be a future contributor to this Leafs team.
Zohorna
After being acquired at the trade deadline for Hunt, I didn't think much about Zohorna other than him being a big player. Zohorna brings some added depth up the middle in case of injury, and with two centers out tonight, Big Z, as Nylander calls him, finds himself as the 4th line center. Zohorna played a solid first game with the Leafs last night, with multiple shots on net and a goal. Zohorna looks like a player who can compete at the NHL level in playoffs if injuries arise, but it's a small sample size, so keep an eye on him tonight as the sample size increases.
Tonight's game starts at 7:00 PM EST on Sportsnet!
Thanks for reading! Feel free to follow me on Twitter @nathan_bondy.
WELCOME BACK TO LEAFS LATE NIGHT! Presented by Inside The RinkRoscoe / Galaxy Biehn – Dubas Out?!?- Remember All The Good Times We Shared- I Don't Love Our Options- Matthews Next Deal?- Keefe's Fate- AI MascotsSPORTS! IS FUNMERCH IS AVAILABLE!JOIN OUR DISCORD!Remember to follow us on Twitter @LeafsLateNight & IG @LeafsLateNightCheck out Mike, Josh, and Nathan's articles on the Leafs + many more! insidetherink.com