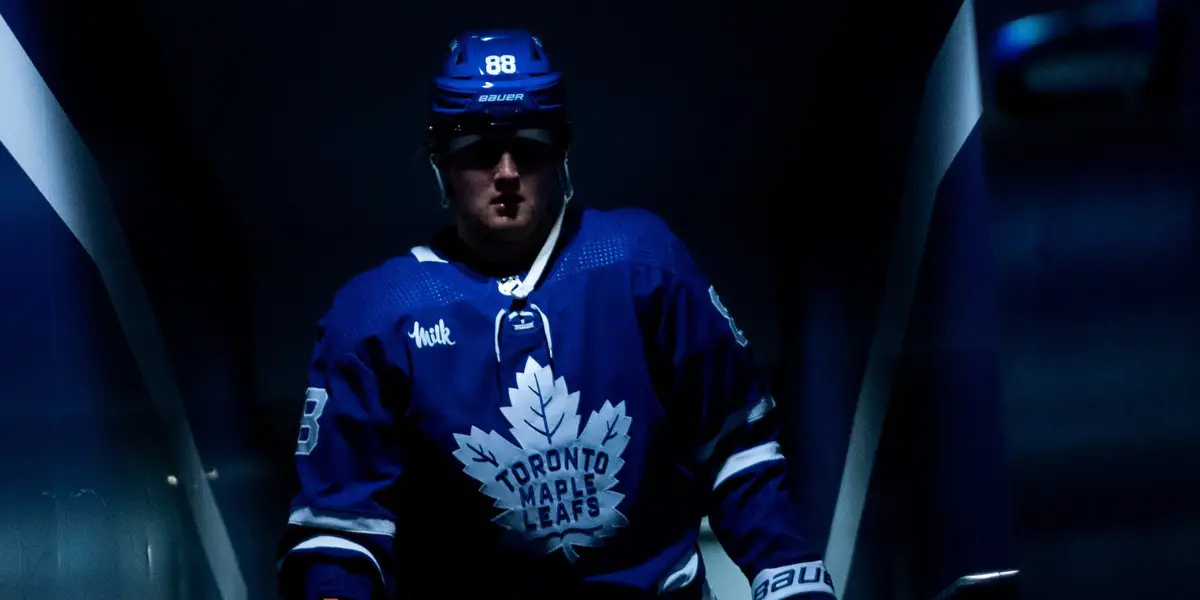 Tonight we see the Leafs and Lightning face off for the last time before the playoffs. They won't have to wait too long to play against each other again, as they have a round one matchup against each other. Even with injuries and players potentially resting, tonight should be a highly competitive game. Look for the Leafs to have a strong effort tonight to continue building momentum into the playoffs.
Leafs Projected Lineup
Three Things to Look Out For
Timmins
Since the trade deadline, Timmins has only found himself in 1 game so far. It's been a less-than-ideal setup for him, but he's always had a great attitude. I'm sure that's no different tonight as he finds himself back in the lineup, but this time playing forward. Considering his limited ice time, he has actually racked up a decent amount of points, so it will be interesting to see how he plays tonight in a forward role. Keep an eye on him tonight as he looks to adjust to a new position and be in the right spots for success tonight.
Woll
After much drama surrounding the Leafs goalie situation, Joseph Woll was finally approved for an emergency recall. He just got to Florida today and will find himself starting tonight. Woll has had a solid season and looked great in the AHL and NHL. With decisions to make for next year, watch tonight as Woll tries to make an impactful performance in net, hopefully pushing the Leafs past the Lightning tonight. It's not out of the question that we see Woll as the backup for this year's playoffs with Murray recovering from a concussion.
Nylander
Nylander has had a career season this year and will be looking to add to that tonight as the Leafs face off against the Lightning. He currently sits two goals short of his first-ever 40-goal campaign. Will he be able to make an impact tonight offensively, like in many games this season? We'll have to see, but the Swedish forward will look to dominate his ice time and help contribute, as the team has less firepower with Matthews and Marner resting tonight.
Tonight's game starts at 7:00 PM EST on TSN!
Thanks for reading! Feel free to follow me on Twitter @nathan_bondy.
WELCOME BACK TO LEAFS LATE NIGHT! Presented by Inside The RinkRoscoe / Fanalyst / Galaxy Biehn – We've Missed Some Things!- Dubas… Buddy- First Impression of Brad Treliving- Arizoner Doaner- Re-Sign or Resign?MERCH IS AVAILABLE!JOIN OUR DISCORD!Remember to follow us on Twitter @LeafsLateNight & IG @LeafsLateNightCheck out Mike, Josh, and Nathan's articles on the Leafs + many more! insidetherink.com