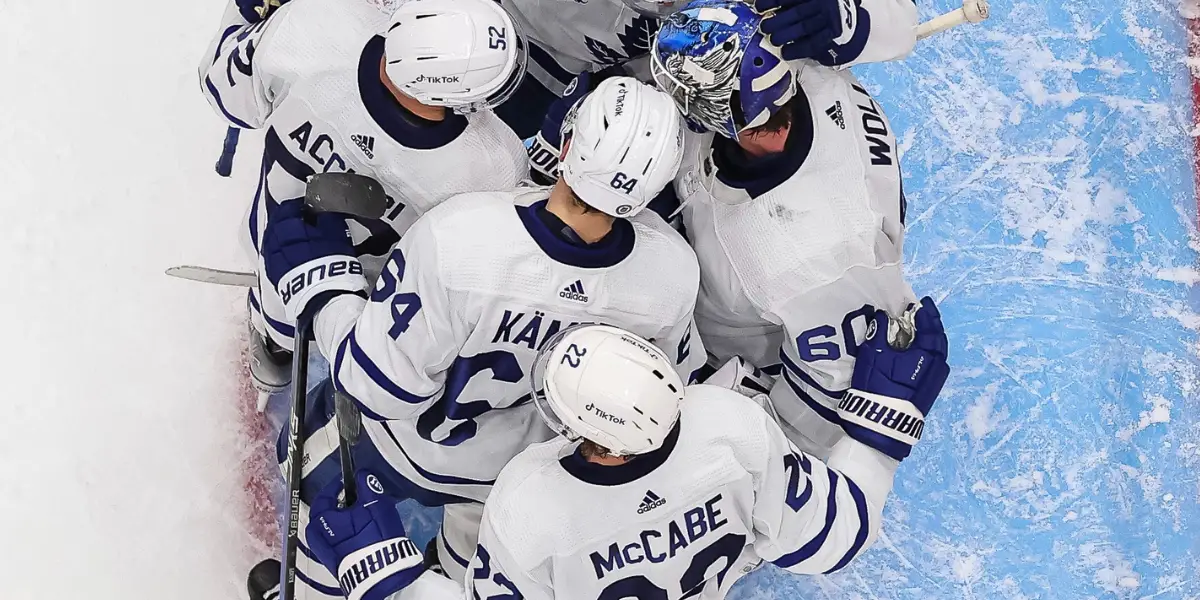 Well, today marks the end of the regular season for many teams, including the Toronto Maple Leafs. The Leafs have had a solid regular season yet again, but we're at the pivotal point where it's all for nothing if they can't do some damage in the playoffs. As the Leafs face off against the Rangers tonight, the team will be looking to end the season with 50 wins. With a win, it allows the team to finish the season second place in the entire league, behind the record-breaking Bruins. Tonight's game holds some weight due to that, but at the same time, the team needs to stay healthy so they can come into game 1 of the playoffs strong.
Leafs Projected Lineup
Three Things to Look Out For
Knies
Knies hasn't had a chance to play a lot of ice time with the Leafs, but he has looked like an NHL player in his minutes. Knies definitely has a future here, but we have yet to see if he can crack the lineup when it comes to playoff games. With Lafferty away from the team, a lot remains unclear, but with Knies getting an opportunity again tonight, he'll be looking to impress in hopes of finding himself in the lineup for the playoffs. Knies recorded his first NHL point on Tuesday and will look to potentially land his first goal tonight, paired with O'Reilly and Nylander, while finding himself on the top powerplay unit.
Marner/Nylander
Marner and Nylander get highlighted here as they've both had impressive seasons. Nylander is over a point-per-game for the first time in his career and is sitting at 39 goals, one short of his first 40-goal season. Marner has also had quite the season, breaking multiple franchise records, and sits at 99 points on the season, one shy of his first 100-point season. How sweet would it be to see Nylander score a goal assisted by Marner to hit their milestones?! Could we see both elite wingers hit those milestones in the last game of the season tonight?
Woll
Joseph Woll has had quite an impressive season, and the last game kept the team in the game with over 40 saves on the night. Woll finds himself in the net with Murray still recovering and Samsonov being given some extra time off to ensure he's in full health for playoffs. I think it's safe to say that Woll should be considered for next season, but in the meantime, he's starting tonight and will look to improve his NHL record from 8-2 to 9-2.
Tonight's game starts at 7:00 PM EST on TSN!
Thanks for reading! Feel free to follow me on Twitter @nathan_bondy.
WELCOME BACK TO LEAFS LATE NIGHT! Presented by Inside The RinkRoscoe / Fanalyst / Galaxy Biehn – We've Missed Some Things!- Dubas… Buddy- First Impression of Brad Treliving- Arizoner Doaner- Re-Sign or Resign?MERCH IS AVAILABLE!JOIN OUR DISCORD!Remember to follow us on Twitter @LeafsLateNight & IG @LeafsLateNightCheck out Mike, Josh, and Nathan's articles on the Leafs + many more! insidetherink.com