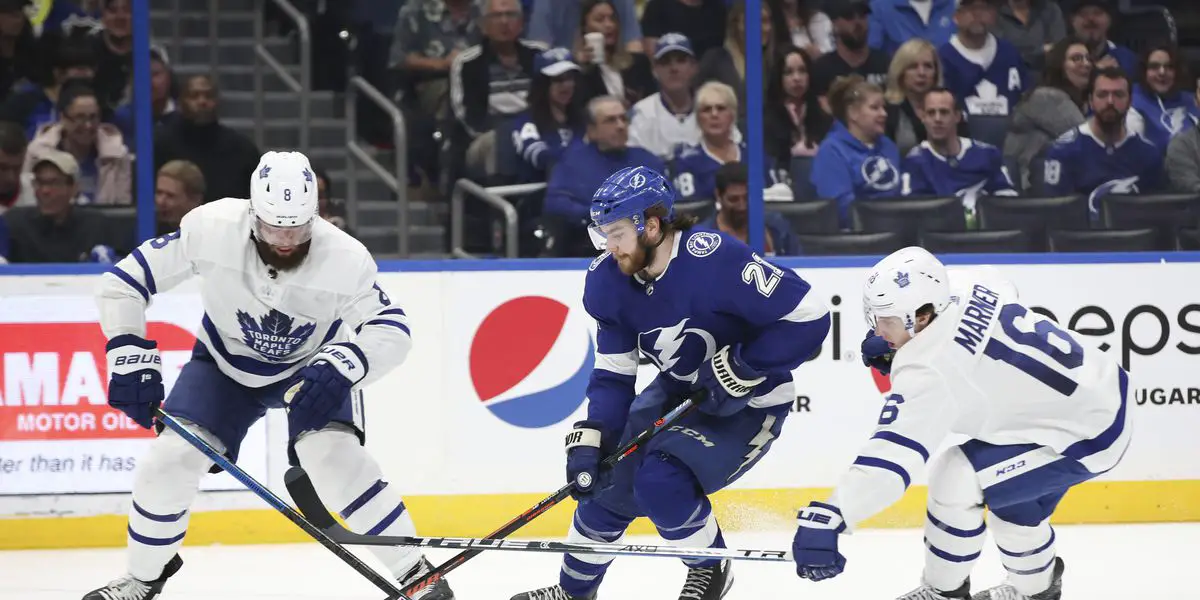 After a game that saw coach Jon Cooper bench his top line for the entire third period 24 hours ago, a better effort was expected Sunday in Raleigh. Instead, the Tampa Bay Lightning laid another egg in a 6-0 shutout loss to the Carolina Hurricanes.
That leads some to question if this is rock bottom for the three-time defending Eastern Conference champions.
In short, no. Not yet. It's getting there, though, as the Lightning have lost five straight games for the first time since 2014, and that season ended in a first-round sweep to the Montreal Canadiens, so that makes this slump concerning, to say the least.
While there is still time to turn things around, the Lightning have a lot of aspects of their game to work on in the next five weeks before playoffs begin.
Currently, the team's defense is atrocious. It's so bad they've been outscored 27-11 against teams fighting for their postseason lives. Some of that is mental; with players reading a situation wrong and leaving opponents wide open to walk in untouched and fire a shot, the goaltender has little to no chance of stopping.
Speaking of goaltending, neither Andrei Vasilevskiy nor Brian Elliott has been on in recent starts. It's not all on them, as the guys in front of them have been pretty bad, but both have allowed a couple of soft goals in the current losing skid.
Injuries have played a part as well. Erik Cernak is out with a lower-body injury. To make matters worse, the Lightning lost top blueliner Victor Hedman after he slammed hard into the boards on his first shift of the second period against the Hurricanes. He attempted to return but couldn't, with Cooper saying postgame that he will be re-evaluated on Monday. If the Hedman injury is long-term, the team's chances of turning things around in time could be a massive challenge.
The biggest issue, however, seems to be players not playing up to the standards expected of them. Cooper benched captain Steven Stamkos, Nikita Kucherov, and Brayden Point in Saturday's game versus the Buffalo Sabres for that very reason. The response from his team was embarrassing, as they only fired four shots on net in 40 minutes and none in the middle frame. That's their worst total since 2019.
Overall, the Lightning have their work cut out for them moving forward. Every aspect of their game needs work, from goaltending to team defense to effort.
Can the Lightning turn things around? It will take time to answer that question, but the next week will be crucial. The team has a four-game homestand beginning Tuesday night against the struggling Philadelphia Flyers. A loss to them would likely signal rock bottom, so there's a lot on the line for a team that needs to figure things out quickly.
The boys are back after a long break but have plenty to talk about as the playoffs are in full swing. We go series by series, looking at how teams have fared so far and who will come out on top. Thanks for listening! Please rate and review our show on your favorite listening platform. Check out our partner's website at www.insidetherink.com for all your latest hockey news.