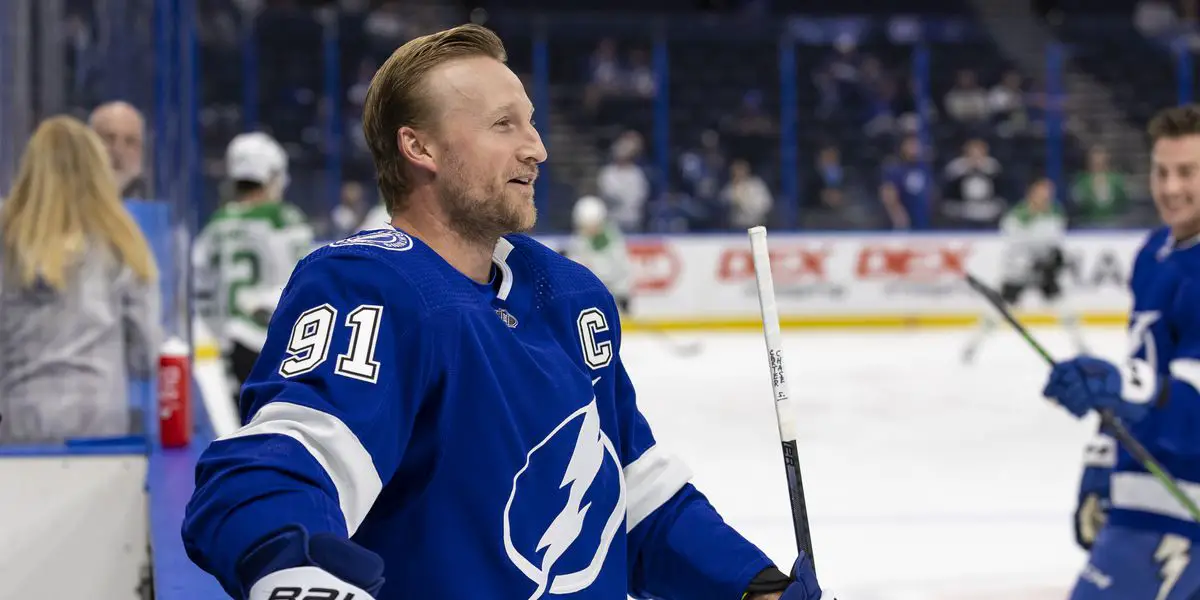 After three straight Stanley Cup Final appearances, the Tampa Bay Lightning entered the 2022-23 season expecting to make the playoffs and advance past the first round.
Keeping that in mind, one can imagine the shock and disbelief players, coaches, and management felt when their season ended on April 29, 2023. For the math nuts, that's nearly two months earlier than normal.
In the shocking moments after being eliminated by the Toronto Maple Leafs in six games, captain Steven Stamkos said that the high expectations made this early exit feel like a failure.
Now, let me say that I don't totally agree with the captains comments. There were many bright spots this season, whether it be numerous milestones reached or seeing new players reach career highs.
However, he's right that expectations surrounding the Lightning are very high, and rightfully so. That's what happens when you come within one game of becoming a dynasty, something that hadn't been accomplished since the New York Islanders did it in the 1970s.
Personally, I think that this year's early exit was a combination of luck changing and fatigue or burnout. Think about it. The Lightning played approximately 66 playoff games over three seasons. That's three-quarters of a normal 82 game regular season. Couple that with three regular seasons spanning about 200 games, and it's not too surprising they were tired by now.
That's not meant to be an excuse, nor are the injuries the Bolts suffered in Round One. The Maple Leafs simply made the most of the opportunities they received, though the Lightning helped them a little by blowing two games in which they had a third period lead. That was probably the biggest surprise, as the team hadn't done that in a long time.
Speaking of injuries, top defenseman Victor Hedman played through a hip impingement after missing Game 2, 50 goal scorer Brayden Point suffered a fracture to his rib cartilage in Game 3 but played through the pain, and top shot blocking defenseman Erik Cernak missed the entire first round after a blindside hit by Toronto's Michael Bunting in Game 1 left him with a concussion. Trade deadline acquisition Michael Eyssimont also had a concussion but was cleared to play prior to Game 5. The trade deadline also saw the Lightning acquire Tanner Jeannot from the Nashville Predators, but he suffered a high ankle sprain late in the regular season and played only three postseason games. Andrei Vasilevskiy was healthy but admitted he needs to listen to his body more going forward. Obviously, the number of games played over the past few years caught up to him this season, and he couldn't continue to make the saves he had in the past.
Going forward, this early exit could end up being a blessing in disguise. The team gets a full offseason to heal up and rest, plus they're now fueled by the motivation to get back to where they spent the last three years. With most of their core intact, that's a scary thought for the rest of the league.
The boys are back after a long break but have plenty to talk about as the playoffs are in full swing. We go series by series, looking at how teams have fared so far and who will come out on top. Thanks for listening! Please rate and review our show on your favorite listening platform. Check out our partner's website at www.insidetherink.com for all your latest hockey news.