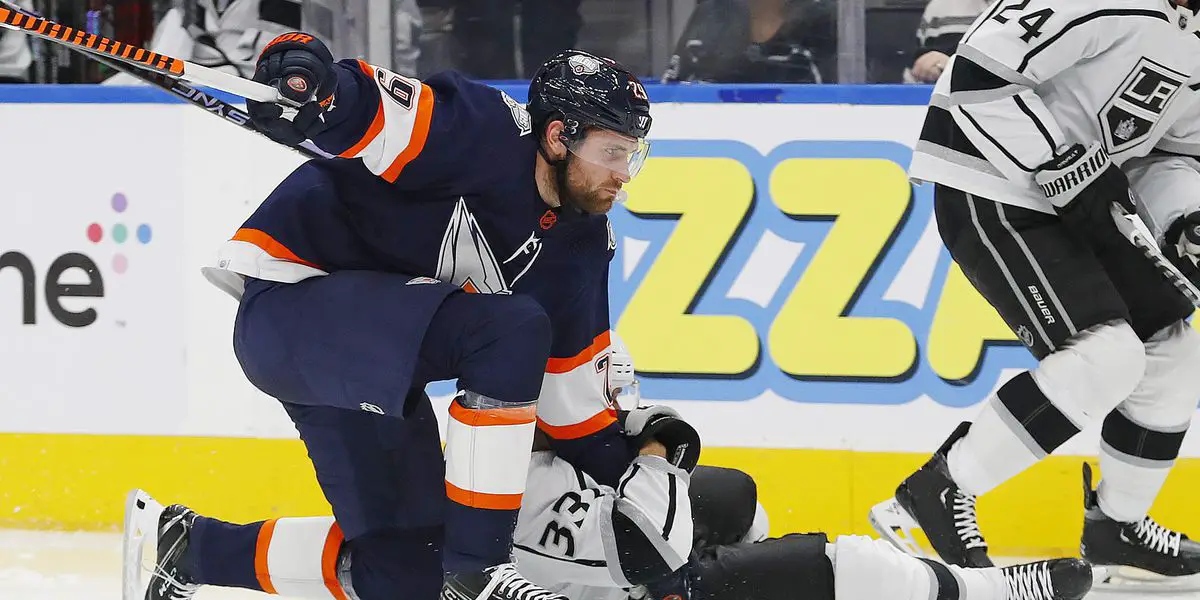 After the Game 1s heroic comeback in the 3rd period against Edmonton Monday, the 2-0 deficit LAK found themselves in again was too much to overcome. The Edmonton Oilers came out with another dominant 1st period sending them to the locker room up 2-0. The 2nd period was writing a similar script to how game 1 ended as LAK stormed back to tie the game at the end of 2 periods and put Edmonton in an uncomfortable position. Unfortunately for Kings fans, the narrative was different this time as Kostin found the net on a rough goal to retake the lead and did not surrender it. A lot of competitive hockey is left to be played as the series shifts to LA Friday night, knotted at 1-1.
Slow Start Burns Kings
After an intense OT victory in game 1, the LA Kings came out flat for consecutive games. There is a lot of praise to be given to Edmonton for coming out, clicking, and executing goals on their opportunities. However, LAK needs to be more dialed in for 60 minutes to topple Edmonton. The Kings did not see their first shot on goal until well past the halfway point of the first period in game 2, and the same deficit as game 1, 2-0 after one period of play. As most hockey fans know, overcoming a two-goal deficit in the postseason is very challenging, so fighting the same uphill battle in back-to-back games is borderline impossible. As for positive notes, LAK heads back to Los Angeles tied in the series and will have the matchup advantage for games 3 & 4.
Weighing the Positives with the Negatives
It was a sight for sore eyes as Gabe Vilardi checked back in for the Kings last night and made an immediate impact. His game-tying goal in the 2nd period shows his high-level skill and poise to deliver in big moments. Adrian Kempe found his way onto the scoresheet again and continues to impress with his physical play on the top line. There's always good and bad to take away from games, but last night had matchups that were exploited. Sean Durzi and Alexander Edler were victimized by the high-end talent and speed Edmonton forward groups bring to the ice. The foot speed is a big issue, and the Oilers were able to utilize that to their advantage. A -3 and little to no offensive involvement have Kings fans asking for Walker to check in for Durzi. The Kings have done an outstanding job defensively on McDavid and have kept his output to a minimum. That said, the good, the bad, and the ugly have shown with the difficulties of slowing down Leon Draisaitl, who had another 3-point effort last night. LA must focus on competing for 60 minutes if they want to find themselves in the 2nd round of the NHL playoffs.
Moving Forward
In the playoffs, washing off the previous game and preparing for the next one is essential. In this case, the Kings walk away from Edmonton having split, and there's a lot to build on with those results. By relying on their structure, they have shown resiliency when falling behind in playoff games. The defensive system is going to play a large part in the success that the Kings have moving forward. With the matchups being on their side for the next two games, I'm sure Todd McLellan will be pressing the issue of checking for chances and playing 60 minutes. Do not fret if you're the Kings. Gab Vilardi's return to the ice and the potential return of Kevin Fiala make LA a tough team to roll four lines against. With still no confirmation of Fiala's status, that's a bit of a pipe dream, but he's a great ace to have in your hand. We will see if Jaret Anderson-Dolan checks back in following another rough performance by Arthur Kaliyev in game 2. Lots of decisions are to be made for the front office, and all will be in place prior to tomorrow's game at the crypto.com arena in Los Angeles at 10:00 PM ET.
The boys are back after a long break but have plenty to talk about as the playoffs are in full swing. We go series by series, looking at how teams have fared so far and who will come out on top. Thanks for listening! Please rate and review our show on your favorite listening platform. Check out our partner's website at www.insidetherink.com for all your latest hockey news.