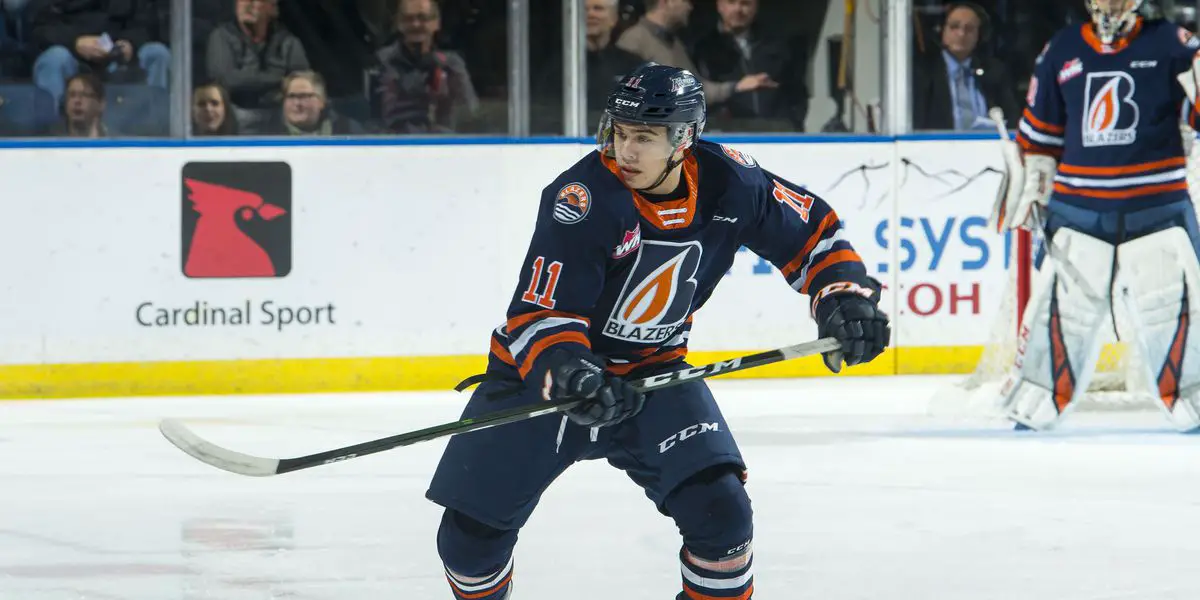 Logan Stankoven's draft year was off to a shaky start since the WHL announced they were only playing 24 games. However, that didn't discourage Stankoven, as he played in 6 of them and had 10 points. That is a 40-point pace. He continued to show off his skill at the U18s, where he had 8 points in 7 games and helped Canada clinch the Gold Medal against Russia.
Clearly, the Dallas Stars front office liked what he did as they drafted him in the 2nd round, 47th overall. It was hard to draft players from the CHL as there were limited showings which put extra pressure on the players to perform.
The fact this kid had to wait an extra day to hear his name get called is a criminal offense. One team that had the option to choose Logan Stankoven was the Montreal Canadiens, but they opted to draft Logan Mailloux, who did not want to be drafted!
Stankoven picked up where he left off and continued to dominate the WHL, scoring 104 points in 59 games. Numbers that Stankoven hasn't seen since his midget days. He was also selected to represent Team Canada at the World Juniors, but unfortunately, those got canceled.
Through the adversity he faced in his early career, Stankoven thrived. Many people thought his height, being listed at 5'8″, would be an issue. To that criticism, Stankoven said let my play do the talking.
In this year's playoffs, Stankoven has 16 points in 6 games. He played an integral role in the first-round series sweep against the Spokane Chiefs. In that first-round series, he had 13 points in 4 games. You can only hope to contain Stankoven. In the second round against the Vancouver Giants, he has made his presence known with 3 points in 2 games.
Whether Stankoven's wingers are Toporowski/Englot or Bankier/Kuefler, he has excellent chemistry and can plug in with those sets of wingers and show he can succeed and elevate his teammates play.
This pick and the 2021 Stars' first-round pick, Wyatt Johnston, both have the potential to be fantastic for the team soon.
I had the chance to interview Logan Stankoven in the midst of the pandemic. The interview was done before he was drafted, so keep that in mind.
Photo credits: Kamloops Now