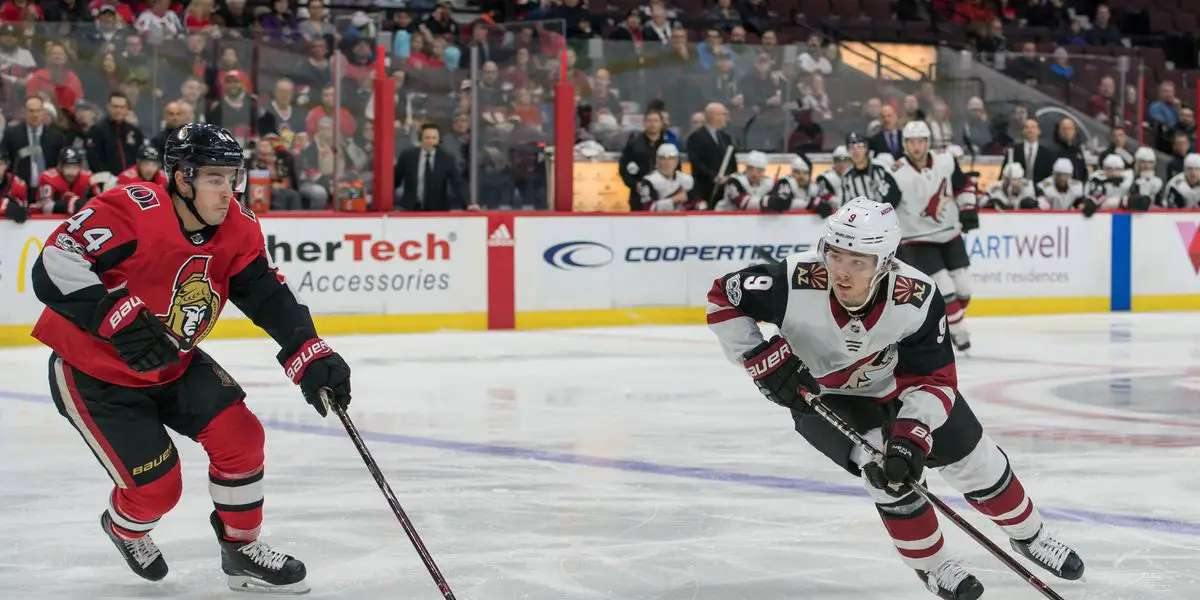 When you are a team that has a losing record, will miss the Stanley Cup playoffs yet again, and is looked at as somewhat of a laughing stock considering the kind of arena they play in, it is tough to look at the bright side of things.
All of the above pertains to the Arizona Coyotes. The team is currently (Monday, January 2) 13-17-5, which has them seventh in the Central Division and 28th in the league.
Oh yeah, this team plays in a college hockey arena. The Coyotes play in the Mullett Arena, which is home to Arizona State University athletics.
Despite all of these negatives, there are actually some positives when it comes to this hockey club. For starters, they are playing hard.
This team could easily play like a team that belongs in the basement and shoot for highly-touted prospect Connor Bedard in the 2023 NHL Entry Draft. Instead, they work hard every night, do what they can to stay in games, and are a team that is hard to play against.
Secondly, this team has played extremely well at home this season. Sure, the arena is small, but thanks to the passionate fans that show up and their consistent play, the Coyotes are 7-3-2 on home ice.
The Coyotes are also getting strong play from 24-year-old Clayton Keller. Keller leads the team in scoring with 34 points on 13 goals and 21 assists.
Another bright spot on this team has been the play of defenseman Shayne Gostisbehere. Gostisbehere, after falling out of favor in Philadelphia with the Flyers, posted 51 points last season, and he has 26 points this season.
There is a good chance that the team could end up getting better in the future if they end up trading defenseman Jakob Chychrun. Chychrun has been on the rumor mill all season long, so it is safe to say that it is only a matter of time before he gets dealt.
This is not a playoff-caliber hockey team. This is also a team that will still lose a lot more games than they win.
With that said, things are not all bad in the desert. There are positives that the Coyotes can build upon moving forward; should they do that, the season will not end up being a total loss.
The boys are back after a long break but have plenty to talk about as the playoffs are in full swing. We go series by series, looking at how teams have fared so far and who will come out on top. Thanks for listening! Please rate and review our show on your favorite listening platform. Check out our partner's website at www.insidetherink.com for all your latest hockey news.