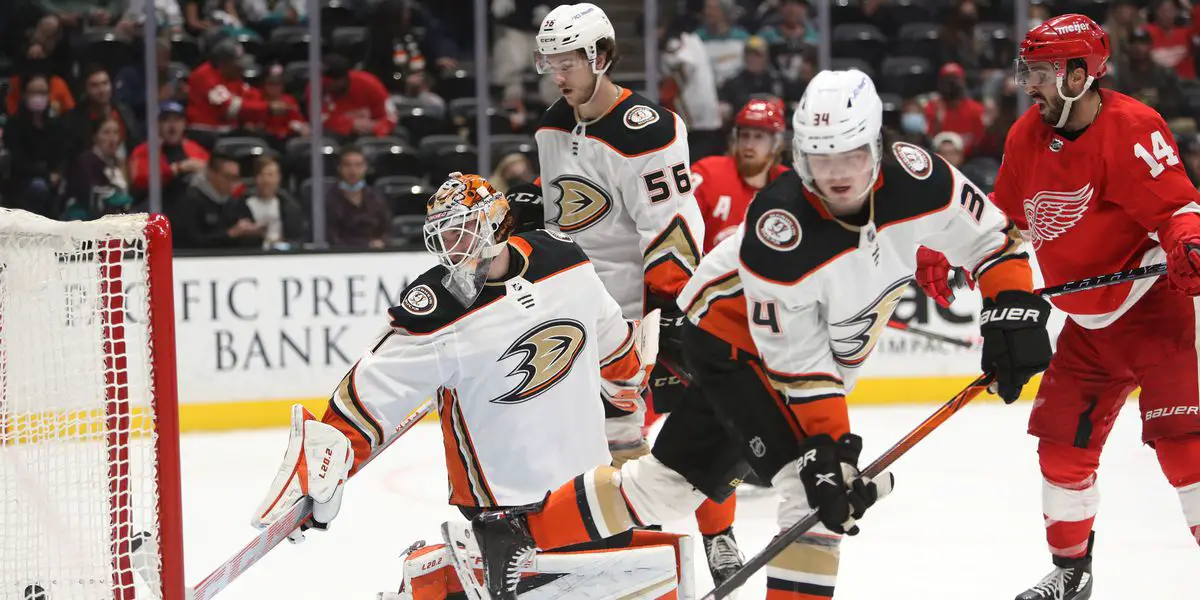 Going into this season, there were several teams that were expected to be bad enough in order to give hope to their fans that they would be able to draft highly touted prospect Connor Bedard in the 2023 NHL Entry Draft.
The Anaheim Ducks were one of those teams and they have lived up to that expectation this season. As of this writing (Wednesday, January 11), the team is Ducks are last in the Pacific Division and are the third-worst team in the league with a 12-25-4 record and 28 points.
For starters, this team gives up a ton of goals. The club is currently last in the league in goals allowed as they have given up 167 goals in 41 games (4.07 goals against per game).
It is clear that starting goaltender John Gibson is not the star goaltender that he used to be. He is a product of a poor defensive team in front of him as he is 7-17-0-3 with a 3.94 goals-against average, a .898 save percentage, and one shutout.
The Ducks are also awful when it comes to killing penalties. They are 30th in the league as they have killed off just 71.4 percent of the penalties they have taken so far. 
The team takes a lot of penalties. They have taken 159 penalties this season, which is the most in the league.
When you do that and play poor defensive hockey, the puck usually ends up in the back of your net. That has happened to the Ducks an awful lot this season.
The Ducks are also struggling to score goals. The team is 31st in the league as they have scored just 93 goals (2.27 goals per game) this season.
Because they are struggling to score goals, their power play has also been bad. The Ducks have the second-worst power play in the league as they have converted just 15.3 percent of their power play opportunities.
The fact that they are struggling offensively is somewhat surprising. With the likes of Troy Terry, Trevor Zegras, Mason McTavish, Ryan Strome, Adam Henrique, and a few other talented players, the puck should be going in a lot more for the Ducks.
Basically put, this team is struggling in all phases of the game. The Ducks cannot score, they cannot keep it out of the net, and their play on special teams is bad.
Now, looking at the bright side, the Ducks have put themselves in a good position to draft a once-in-a-generation prospect in Bedard. Having Bedard with guys like Terry, Zegras, McTavish, Strome, and Henrique would certainly make the team's offense a lot more dangerous and fun to watch.
It will be interesting to see how they fare against both the Columbus Blue Jackets (26 points) and Chicago Blackhawks when it comes to securing the number one pick in the draft.
On this week's chaotic episode of LAP, Jake, Chris, and Lou talk about the Stanley Cup Final, some coaching changes and share some thoughts on the ESPN and TNT broadcasts. They also talk at length abouth why Florida's uniforms need to change and finish things up with listener questions!Follow Late Arrivals Twitter: @latearrivalspodInstagram: @latearrivalspodFollow the hostsChris: @CJKChelConnor: @91_PlutyJake: @_JRobles71Louis: @Louiex37 Intro/ Outro done by Will Rice/ @pastorwillrice