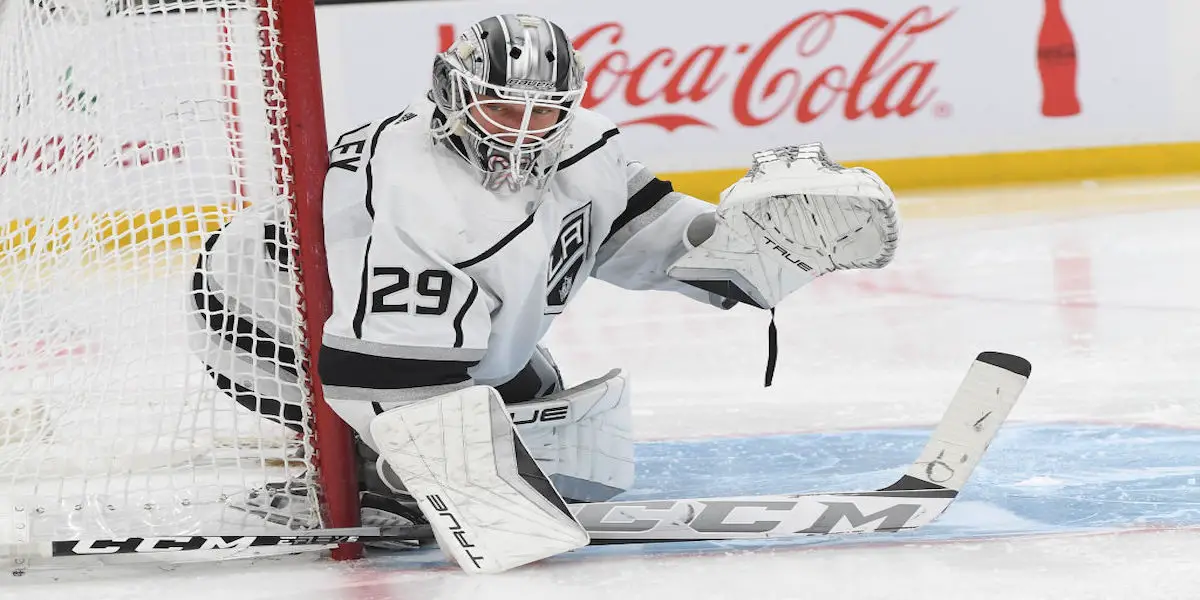 Having been a Kings fan since the mid-'90s, I have seen the ups and downs, and almost there. Then in 2011-12, the long fantasy finally came true, and with Alec Martinez(now with the Golden Knights) and his jazz hands, we won a cup. Then a year later, we got blessed again. Hyping the fans up for a three-peat that has not happened in this league in a long time(the New York Islanders did it in the 80s).
Now back to the Kings. This road trip has been a hop, skip and jump. Some back-to-back games and our Goalies having a look, I'm the best, no, I am battle. The one thing I, as an everyday fan, notice is that consistency is not there. The fans get all excited with a win, then they tend to tank the next few games.
Now the Florida trip started out great they had a very close game and beat the Panthers 4-3, and Pheonix Copley had a 45-save game. Now everyone is on a winner high and thinking great, we got one, now on to Tampa. Knowing Tampa has its own Stanley Cup-winning formula, this was the test of the trip. In true Kings fashion, it started out great all keys were hit at the right moments. Somewhere along the lines, the record gets scratched and starts skipping. The tunes were humming, and they felt like they were on the way to back-to-back wins.
The defense seems to be there one game and gone the next. Yes, you need offense, but the point is to keep the puck out of your end and in their end. Honestly, I can say I yell at my TV a lot, such as "shoot it, block that shot." Now as much as we all want them to hear us, we know they can't. If they just take what worked in the last game and use it for the next game, in a perfect world, all would be winners.
The Los Angeles Kings are third in the Pacific Division with 62 points during this writing. They were first for a day or two, and now the upstart Seattle Kraken are first in the division with 63 points. Now the Kings just need one more game against the Carolina Hurricanes, and then it's the all-star break. The team needs a new tune to hum, a consistent game-winner. Not every team can go 82 and 0 (I heard Coach Andy Murray predict that one year, he said it as a joke). If the Kings want to go for another cup run, it's time to get some consistency. A winning formula to go for that long run. With the trade deadline looming, can our team pull another rabbit out of the hat and get another cup to add to their trophy wall? All of us fans have hope.
Episode 55: Kevy Cooks The fellas get together and wrap up the last week of Bruins news, recap the Eastern Conference Playoff picture, Western Conference Playoff picture, ROR injuries, and Kirill Kaprizov is down and out. Thank you for listening to our show! If you like our content, please like, comment, and rate the podcast!DraftKings Sportsbook – Boston's hometown Sportsbook will be LIVE – soon – right here in Massachusetts! Bet local on all your favorite sports from the comfort of your own home with DraftKings. To celebrate, ALL new customers will receive up to TWO HUNDRED DOLLARS in BONUS bets when you sign up for DraftKings Sportsbook using code insidetherink! Soon you'll be able to bet local on money lines, spreads, props, and more with one of America's top-rated Sportsbooks – DraftKings Sportsbook!  Download the DraftKings Sportsbook app and sign up with code ITR to get up to TWO HUNDRED DOLLARS in BONUS bets to use once mobile sports betting hits Massachusetts. That's code insidetherink only at DraftKings Sportsbook.  If you or a loved one is experiencing problems with gambling, call (800) 327-5050 or visit (https://helplinema.org/) to speak with a trained specialist free and confidentially twenty four seven. 21+. Physically present in MA. Eligibility restrictions apply. Subject to regulatory licensing requirements. Eligibility and deposit restrictions apply. Opt in required. Bonus issued as free bets. Terms at draftkings.com/ma.