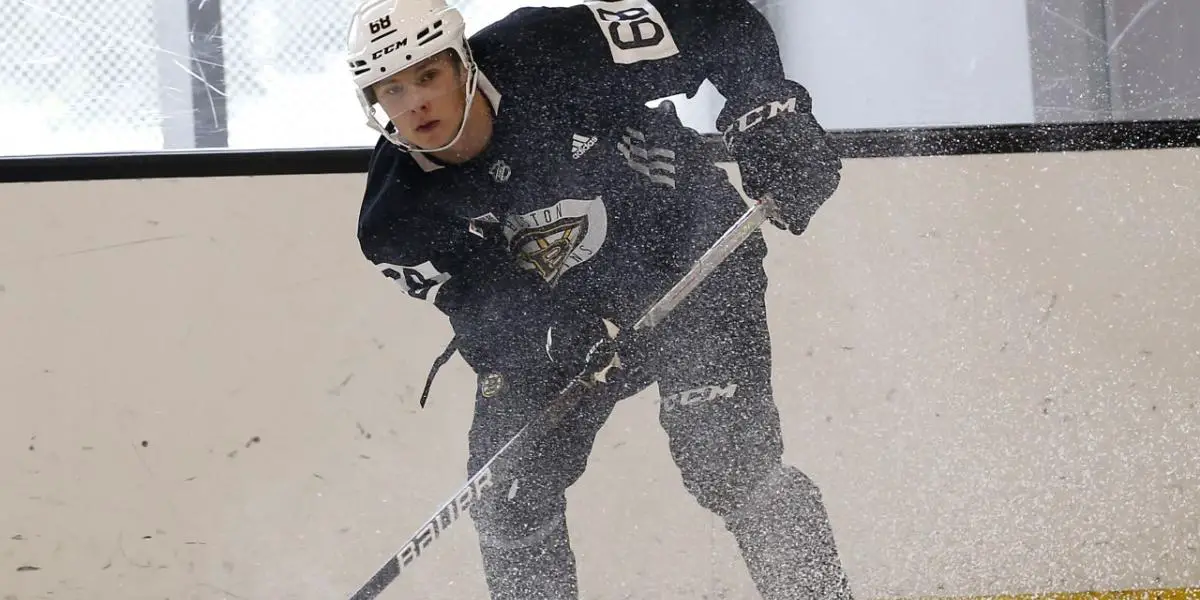 As the Bruins just played their first game of the playoffs, top prospect Fabian Lysell just finished his sixth. The Vancouver Giants have been suiting up for playoff games against the Everett Silvertips for the last week, and that has finally ended.
round. This success has a lot to do with Fabian Lysell, who has been a highlight reel all series long. After starting the series off with a five-assist game and scattering two more assists and four goals between games two and five, Lysell ended the series on a high note.
During the Giants' 6-3 series-clinching win last night, Lysell's play-making was on full display. Lysell was key in assisting on the first two goals of the game and the last two to ensure the Giants took the lead early and added insurance in the end. At the conclusion of the 60 minutes, the stat sheet was filled up as he tallied four assists.
After finishing the regular season with 22 goals and 40 assists for 62 points, he has continued to exceed even more when it matters the most. Lysell is second in the playoffs with 15 points (4 G and 11 A) as he trails teammate Zack Ostapchuk who has 16 points.
Thanks to the efforts of Lysell, who recorded a point in each of the six games, the Giants are not set up for a second-round matchup against the Kamloops Blazers. Lysell looks to continue his hot stretch as he continues to demonstrate that his elite play-making abilities drive this team to victory. The future is bright for the 2021 first-round pick as he will challenge for an NHL roster spot next season at 20-years-old.
Episode 51: Interview w/Jack Ahcan Episode 51 is back in action talking about the New York Paingers ITR bet, Can Buffalo Sabres make the playoffs? Is Vancouver in the wrong on the Boudreau treatment? Is Tocchet the right guy? Is Daryl Sutter the last Dinosaur in the NHL?YouTube: https://www.youtube.com/@insidetherinkTwitter: https://twitter.com/CueTheDuckBoatzFacebook: https://www.facebook.com/Cuetheduckboats/Thanks for listening! Please rate and review our show on your favorite listening platform. Check out our partner's website at www.insidetherink.com for all your latest hockey news. Also, catch all of the games in this year's NHL season by signing up for ESPN+ at Insidetherink.com/ESPN