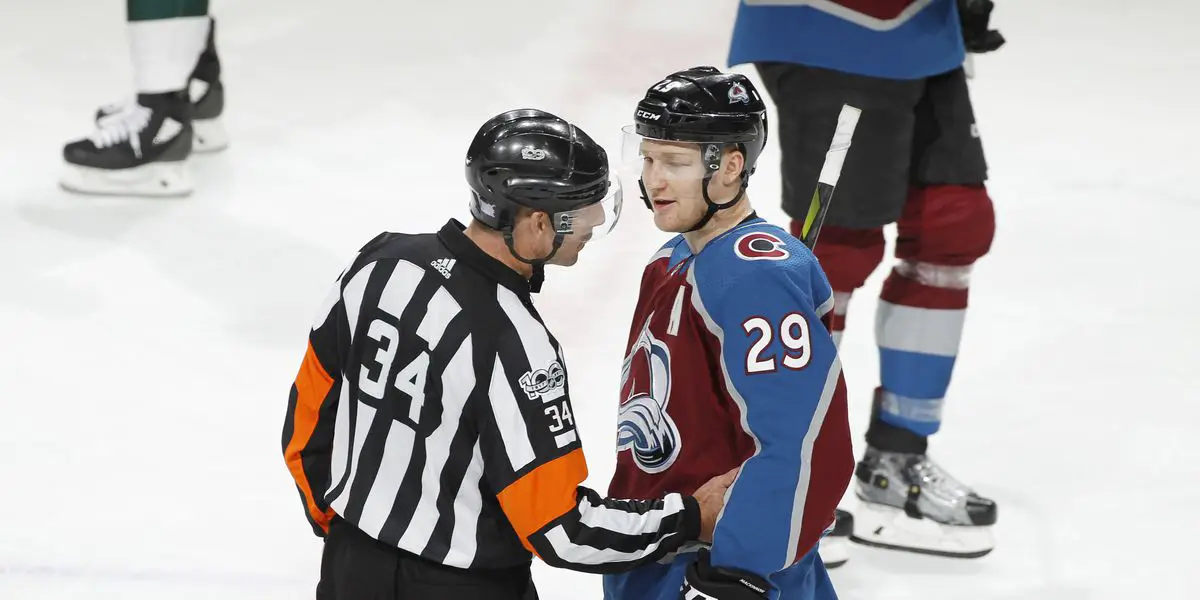 Just like that, the league has shown that there are different rules for different players and how they decide to interrupt such rules. For those that watched the Bruins afternoon game on Monday in which the Bruins took care of the Colorado Avalanche very easily during a dominating offensive explosion that saw Boston win 5-1 against the best team in hockey right now, you may have caught a glimpse of Nathan MacKinnon showing his frustration after a faceoff lost that resulted in him slashing the linesman in the leg. According to the NHL's rule book, rule 40 clearly states that any abuse of officials results in a 3, 10, or 20 game suspension depending on the severity. That rule doesn't apply to you when you're a superstar like MacKinnon. God forbid Brad Marchand ever did the same act of abuse on an official because the Bruins would be missing Marchand for the full 20 games, and he would be further branded as a dirty player in the league. At the same time, Nathan MacKinnon skates away free of a suspension. 
While the NHL Hockey Operations did issue a statement following the incident stating that they have always exercised a zero-tolerance policy when it comes to any form of abuse of their officials, and after they investigated the incident, they determined that the player's intention was not to strike the official but, instead, to initiate contact with the opposing player. While this is an excellent excuse that the NHL certainly worked very hard to come out with, it just leaves such a bad taste in fans' mouths to see the lack of consistency when handing out fines and suspensions, especially after Marchand's six-game suspension. While it's great to keep your superstar players on the ice around the league, there should not be different rules for different players just because, as the league, you view one player as being better for the game.
A deep dive into the Atlantic division, did Detroit do enough to be a playoff contender? Will goaltending be Toronto's Achilles heel? What's going on in Florida?Thanks for listening! Please rate and review our show on your favorite listening platform. Check out our partner's website at www.insidetherink.com for all your latest hockey news.