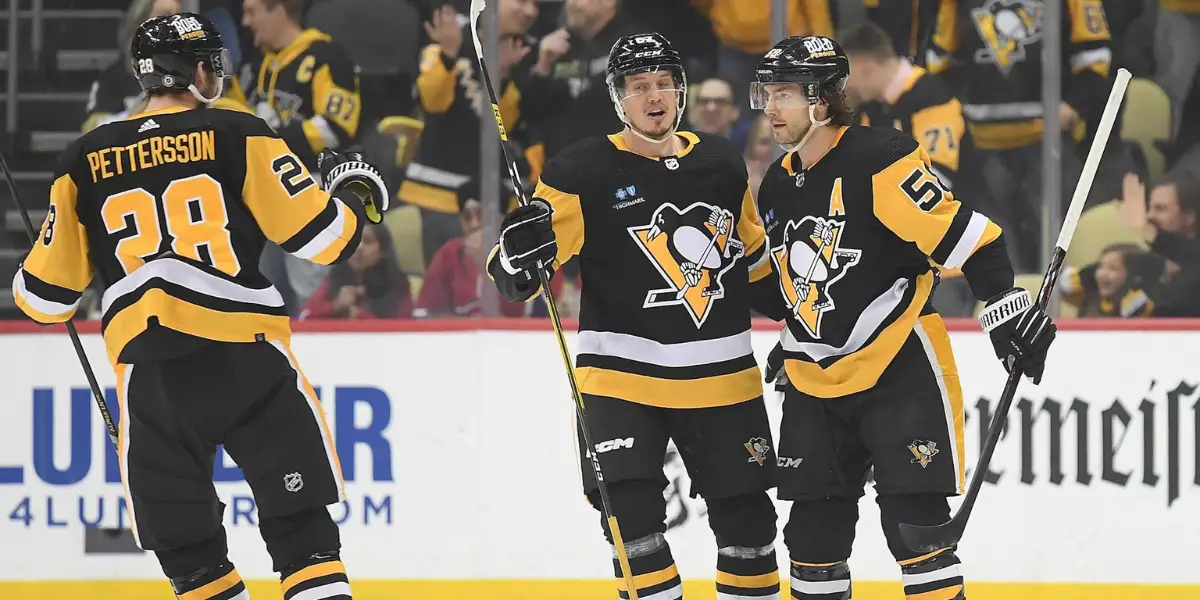 Forward Evgeni Malkin had an impact on the Penguins' 4-2 win over the Philadelphia Flyers yesterday. He had two assists, including a great pass, which gave him 80 points on the season. 
Malkin also had four minor penalties in the game. His fourth one was an unsportsmanlike conduct penalty, which became a 10-minute misconduct, which became a 10-minute GAME misconduct after he screamed at the refs, added 28 more penalty minutes to his career total, and extended his lead as the Pens franchise leader in penalty minutes. 
Head Coach Mike Sullivan wasn't happy about Malkin's play. He knew Malkin could've caused the Penguins to lose with his penalties. When Malkin got ejected with 18:11 left in the game, he left the Pens without one of their best players in a must-win game against the team's biggest rival. 
When Malkin is not in the box, he is an impact player for this team. One of the examples includes his second assist. He faked a shot before sending a feed to forward Rickard Rakell to give the Penguins the 2-0 lead. Malkin has two goals and 16 assists in his past 18 games. He also has 80 points in 77 games this season, which is a 1.04 points-per-game average. For a 36-year-old, that's a pretty great season. 
Sullivan explained why Malkin lost his cool, saying, "He got high-sticked, and [the referees] didn't see it. He got a stick in the face, and they didn't see it. My sense is that he was upset because he got three minor penalties, one of which was a high stick, and then when he gets high-sticked, they didn't see it." 
It was the first time that a Penguins player had gotten four penalties in one game since Malkin himself got four in Nashville in December of 2019. 
Malkin was also fortunate that the penalty kill came up large. The Pens have given up a power-play goal in seven of their past eight games. They've allowed nine power-play goals in that span. However, the Penguins only limited the Flyers to five shots in their five power-play opportunities. The Penguins were lucky that they were playing the Flyers, as they have the second-worst power play in the league. If it was any other team, the Pens easily could've lost another game at a time they can't afford to. 
The Penguins are now in the final playoff spot in the Eastern Conference. They are one point behind the New York Islanders for the first wild card spot and one point in front of the Florida Panthers for the last wild card spot. The Penguins also have a game in hand on the Islanders. 
Right now, the Penguins cannot afford to have mistakes ruin their chances at the playoffs, and they can't have Malkin getting kicked out of games when the Penguins need him the most. 
The boys are back after a long break but have plenty to talk about as the playoffs are in full swing. We go series by series, looking at how teams have fared so far and who will come out on top. Thanks for listening! Please rate and review our show on your favorite listening platform. Check out our partner's website at www.insidetherink.com for all your latest hockey news.