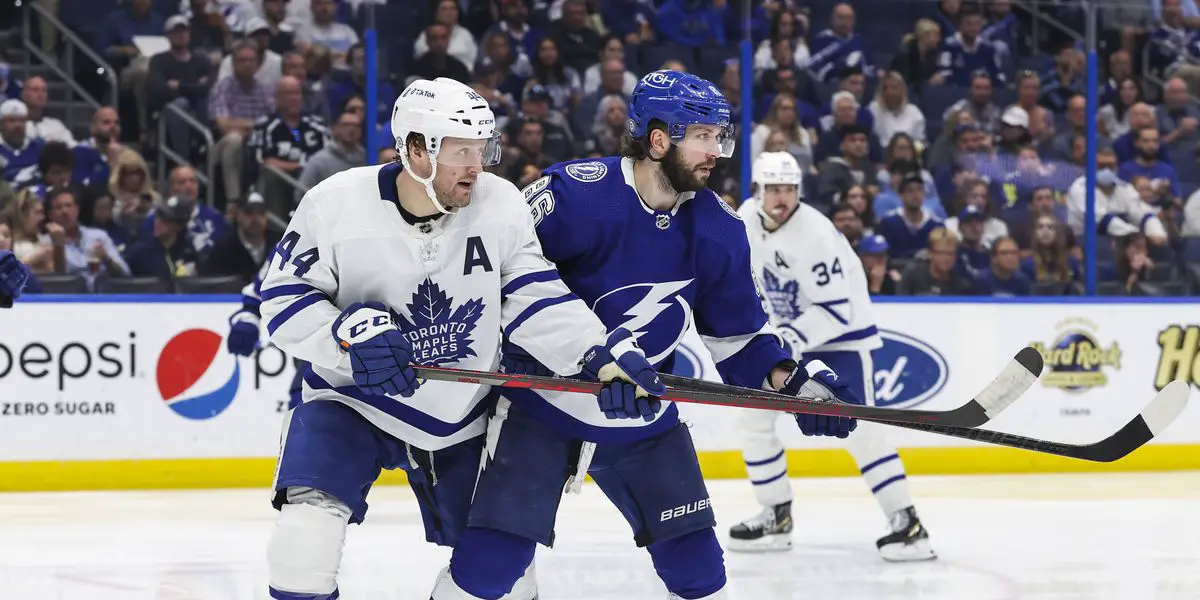 Game 3 ended with two empty-net goals from Ilya Mikheyev which secure the victory and the series lead for Toronto against Tampa Bay. Last night started so well, the Leafs had the pressure and momentum to just carry throughout the game and going into the 2nd they had a fresh powerplay. Sadly, the momentum didn't carry forward as they would have liked, and the team faced adversity. It has been said that all cup contending teams need to face adversity before you can hoist Lord Stanley, and it seems like this year's team can respond better to it, than past years' teams.
Looking back on past years and how the teams that were together responded just seems like last night would have been one of those nights where they blow that 3-1 lead in the 3rd. Although Tampa threw everything at them, Campbell stood tall, the team realized they didn't need to rush the puck out of the zone but rather off the glass to kill the clock, and ultimately found success. That small change in their mindset midway through the 3rd to me as a lifelong Leaf fan is something I haven't seen this team do in nearly 15+ years. The players bought into the change, and it led them to a 2-1 series lead, and a very important win as they now have the chance to go back home for Game 5 and if all goes well, potentially close out the series on home ice. 
Game 4, on Sunday night, can also put the Maple Leafs in a spot they are familiar with. If Toronto can get another win, they will lead the series 3-1 and take both games in Tampa which would be a big deal coming home for Game 5. But as mentioned before it will put Toronto in a situation where they have been before, up in a series 3-1 and trying to eliminate their opponent to advance to the 2nd round for the first time since 2004. However, before we get ahead of ourselves, we need to get through next time, and it will be a difficult one, due to Vasilevskiy's streak of not losing back-to-back games in a series in the last 2 post-seasons. With that being said, I think it is important to play period by period against Tampa because the expectation is that they will come out aggressive. Not physically aggressive, but rather trying to get on the board early and often to secure the win and tie the series 2-2. Coach Keefe and the Leafs will anticipate this, so the lineup that they dress will need to be defensively sound. 
Overall, I felt last night's game was something that the Maple Leafs needed to experience early in this series as well as the post-season. Adversity is something that can make the team grow together and overcome the struggles, it has happened with teams that have won recently like Washington overcoming Pittsburgh, Pittsburgh overcoming goalies and defencemen injuries, and of course, Tampa Bay overcoming the sweep from the Columbus Blue Jackets. Toronto has had a few more struggles than some of the teams previously mentioned, but regardless, adversity builds championship teams.