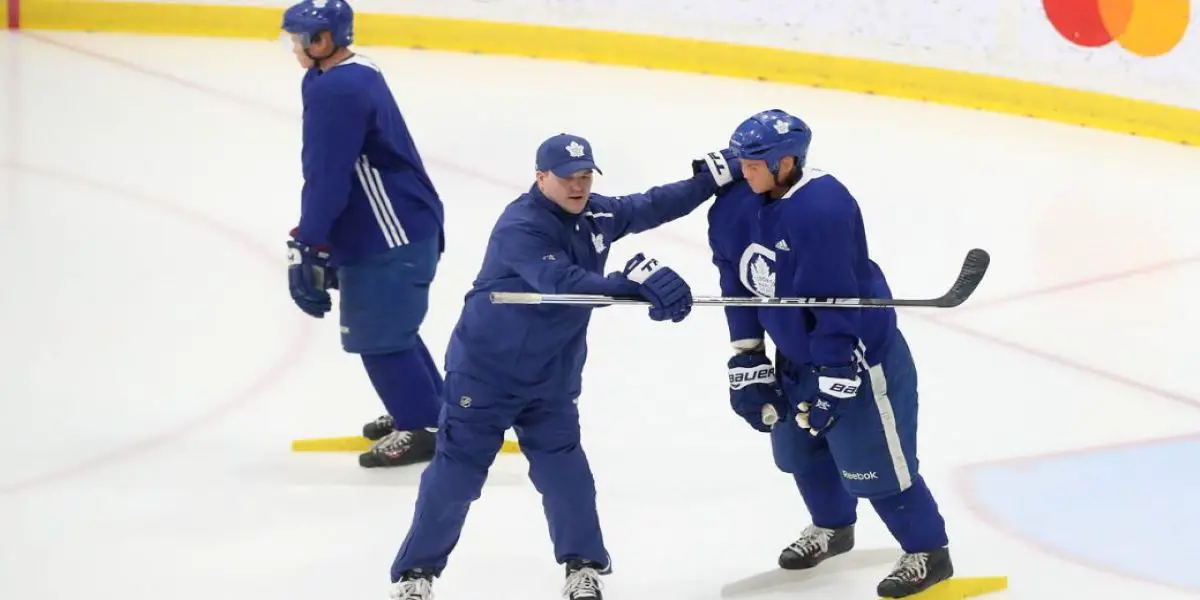 Chris Johnston is reporting tonight that the Maple Leafs have parted ways with their goalie coach, Steve Briere, after seven years with the club. 
Briere has been with the Maple Leafs since the 2015-26 season and worked primarily with both Fredrik Andersen and Jack Campbell, who have been good under him as their coach. However, they could never get good enough goaltending to push them over the hump of the 1st round. Although the constant losing in the 1st round wasn't just on the goalies but also the forwards and defense, it seems like it would be a good time for a change. 
Going into next season, the Maple Leafs are now without a goalie coach, a starting goalie. They could potentially look at the market to even find a backup netminder, even after the emergence of Erik Källgren. There could be a chance that a new voice for the goalies could help bring in another goalie via trade or the open market, which could turn out to be a smart move by the organization.
The report from Chris Johnston also mentioned an analysis of the goaltending department while searching for a replacement for Steve Briere. Perhaps the Maple Leafs will look at past netminders that they have had in their history and offer a chance for them to step into the role, but there are also options out on the open market that could help improve their goalies and can leave a big impact on the team going forward.