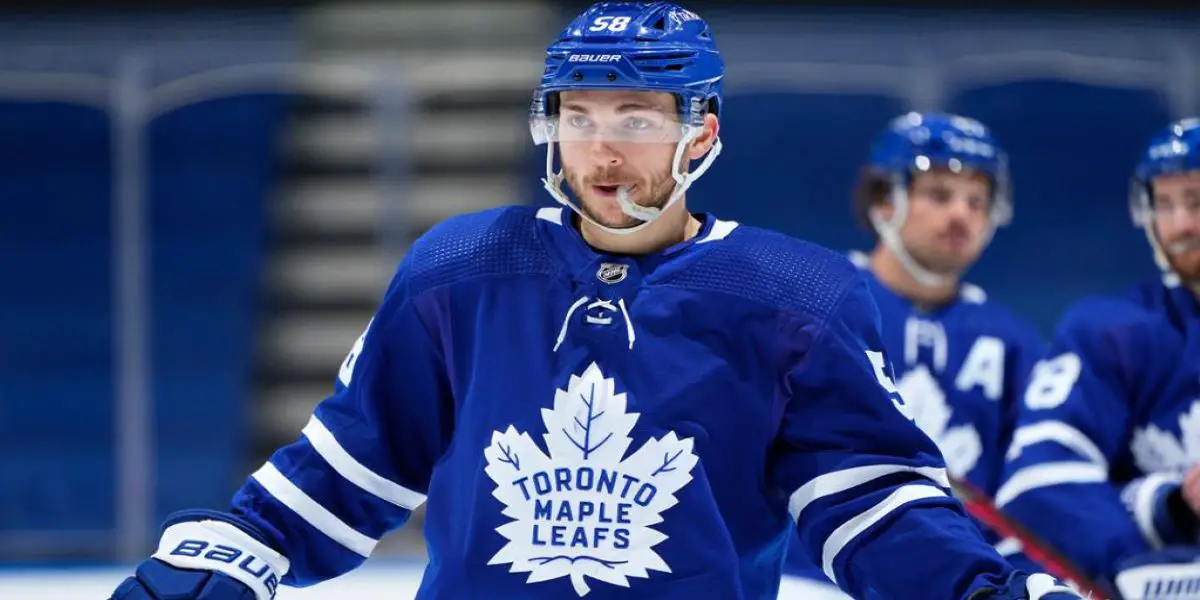 Michael Bunting has officially been named a finalist for the NHL Calder Memorial Trophy; the award is given "to the player selected as the most proficient in his first year of competition." Bunting of the Toronto Maple Leafs joins Mortiz Seider of the Detroit Red Wings and Trevor Zegras of the Anaheim Ducks as the three finalists for the trophy. 
The 26-year-old became a fan favorite quickly with the team, being the type of player who can often get under the opponent's skin throughout the game. He also tends to be involved in every argument that happens between the Leafs and other team's bench. 
Michael Bunting just made the cut to be a rookie in the NHL based on his birthday, and that comes with criticism that he shouldn't be considered a rookie, but by the NHL standards for rookies, he made the cut, and had an outstanding year with the Maple Leafs. 
Bunting led all rookies in scoring, playing on the Leaf's top line with Auston Matthews and Mitch Marner, collecting 23 goals and 40 assists for 63 points, and was also at the top in the league for drawing the most penalties. He produced the 3rd most points by a rookie in Maple Leaf's history and could join the likes of his linemate, Matthews and Syl Apps, Frank Mahovlich, Dave Keon, and Brit Selby, among others, and be the 10thplayer in Maple Leaf's history to win the Calder Trophy.