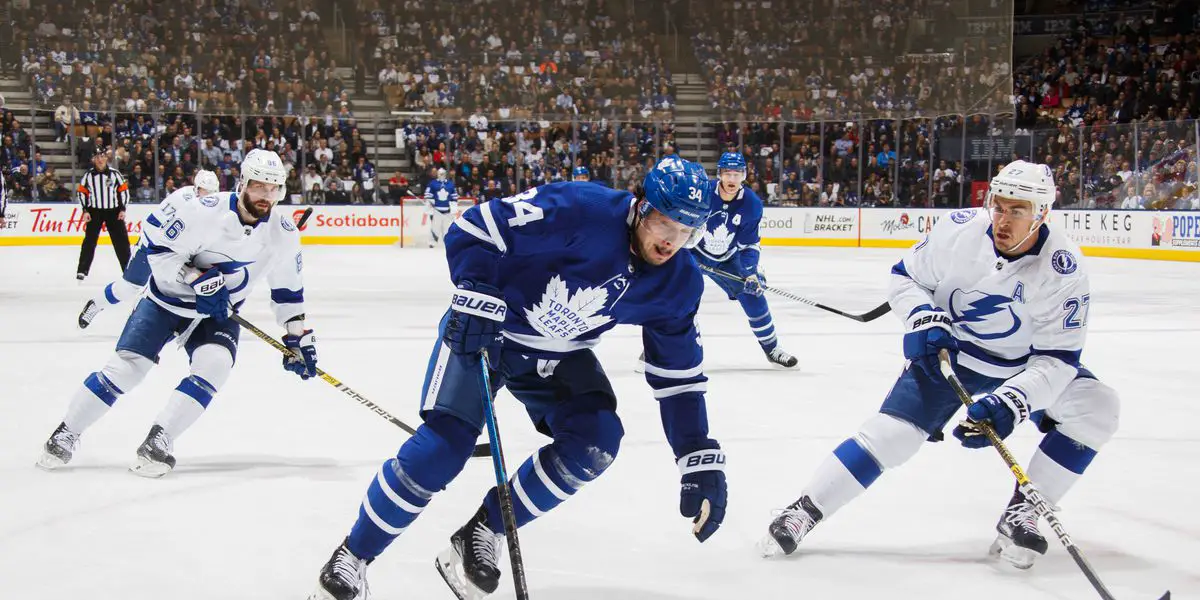 It was a very emotional ending to a well-fought series that ultimately saw the Toronto Maple Leaf's season come to an end.
Game 7's haven't been a good thing in Toronto's Marner/Matthews era, but it felt this year could have been different. The game even felt different than in past years; the team came out and gave their best effort to take the series home. Sadly, a questionable penalty was called on what should have been the game-tying goal (1-1). Still, the officials called an interference call on the play, seeing Justin Holl go to the box and Tampa head to the powerplay after the goal was disallowed. It was a play that has been seen at least 20 times in this series alone but was called at that point in the game, which made the Leafs frustrated. Morgan Rielly eventually got them on the board, tying the game (1-1). However, not long after, Nick Paul scored again, which was the difference-maker. 
The winner-takes-all game was played in Toronto with their crowd, and it felt that they were going to get the job done, but sadly it slipped away in the 3rd period. Tampa played 1-1-3 forecheck through the neutral zone, which essentially killed the Maple Leaf's entries, leaving them to try and chip and chase into the corner to control the zone, and when they did, Tampa was on the puck carrier hard. The Tampa Bay Lightning are two-time cup champions, and that showed in the final minutes of the 3rd, which helped them secure the victory against Toronto. Of course, after the game, there was some early reflection about not putting it away in games six and seven, but right now, it was all raw emotion from the players. Throughout the offseason, the sting will wear off, and they will be able to reflect on how the series played out. This will only make the players like Marner, Matthews, Rielly, Tavares, and Nylander hungry for more, and hopefully will lead them to put in more work and come back and be prepared for another long fight next season.
It was an amazing series and a great effort by the Maple Leafs, but now their attention shifts to the offseason and the changes that will be needed to be made to try and find success on the ice. There will be changes to the team based on their cap situation going into next season, but I don't feel they will be overly massive deals but deals that can address some of the issues they had throughout the season and playoffs.